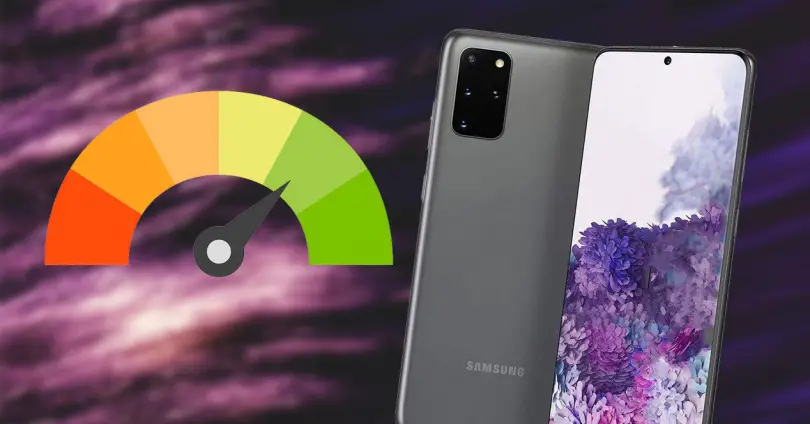 In January this year, the Korean manufacturer began updating some of its mobile devices to Android 11 along with its new One UI 3.0 customization layer. And it is that, with its arrival to Samsung mobiles, it brought with it some very interesting news as is the case today with improved processing .
So if you have a terminal from the Korean company that has been updated to Android 11 and One UI 3.0, you will be able to get your mobile to have a greater fluidity in its usual performance and a great speed in the apps. Therefore, we will tell you what exactly this new functionality consists of and if it really is so good for our Samsung mobile.
What is Enhanced Processing
It is one of the latest functions that have reached Samsung mobiles with the launch of One UI 3 . We are facing a new option that can provide us with faster data performance for all the apps of our Korean brand device. So it will be helpful to have it activated in the terminal when we are running different applications that require higher or more efficient performance.
What is this function for?
With this new function, basically, we will get a new way to improve the performance of our phone . And, this mode, we will make both the CPU and the GPU of our Samsung mobile device achieve higher clock speeds than normal.
In addition, if you are one of those people who need optimal and efficient performance since you use different terminal apps at the same time, this function will be ideal. Since we will achieve that it maintains a very high performance of the data when we have different apps open on the phone at the same time. Although, if you are the type of user who uses the mobile to enjoy different games that demand high performance, this new functionality will not help you, since the improved processing completely excludes all games.
How to activate in One UI 3.0
The normal thing is that when we update our mobile to the new version of Android and One UI , this new functionality is automatically activated. But if this is not your case, the steps that we must follow to enable it will be really simple and easy to follow.
To make it clear, when we activate this function in our Samsung terminals with One UI 3.0, we will be activating a high performance of both the CPU and the GPU. However, it is important to know that, by enabling it, it will also bring us a series of problems , which we will see later. In addition, to activate the improved processing mode we will have two options. The first of them will be to do it directly from the quick settings bar, since there will appear an icon with a maximum needle. On the other hand, for the second alternative we will have to do it as follows:
Access Mobile Settings.
Enter Maintenance and battery.
Once inside, you will have to click on More Drum Settings.
Now we select More Drum Settings.
When accessing More battery adjustment, a series of options will appear. Among them, the improved Processing, which we must activate by clicking on it.
After this, we will be able to activate this function for our Samsung, with the aim of having a better performance. However, if we want to deactivate it , it will only be enough to follow the steps that we have previously marked and disable it.
Samsung's Enhanced Processing Problems
Despite Samsung's good intentions with this great novelty in its terminals that have One UI 3.0 , not all of it is good news. Since we can find some quite significant negative aspects in terms of this functionality that more than one user will surely throw back when deciding whether or not to use the improved processing. And we are talking that this new functionality may lead to an overheating of our mobile and a greater loss of energy in the battery.
The mobile battery lasts less
As we mentioned, one of the most negative points when using this function on your Samsung mobile is that the battery consumption will be much higher , since the manufacturer itself warns us before activating it. Therefore, despite the great advantages that using this new function can bring us, it must be clear that the energy consumption that our mobile device will have will increase greatly. In the long run, we could even see the battery life significantly reduced.
Smartphone overheating
Another risk that we have been talking about is excessive overheating of the terminal . As both the CPU and the GPU have to provide higher performance, this can cause apps that demand high performance to end up overheating the terminal. So we will have to be very aware when we are going to activate this functionality.
Other ways to improve the performance of your Samsung
Leaving aside the improved processing that has reached Samsung mobiles with One UI 3.0, there are several ways to improve the performance of our terminal. And without having to make major adjustments, since the steps will be completely simple.
Use Samsung Optimizer
Samsung mobiles have their own optimizer that is responsible for detecting problems in the operation of the device, being able to solve them. In order to access this function we must enter Settings> Device maintenance. Once inside, the terminal will do an exhaustive search for possible optimization errors, analyzing memory, battery use, RAM memory consumption and possible security vulnerabilities. In addition, to execute this cleaning, we will only have to click on Optimize now, after completion, our Samsung mobile will restart.
Delete apps you don't use
The performance of our Samsung mobile, and of any other, can be largely affected by the number of applications we have installed. And although, let's not use all of them, many of them are kept in background processes that only make that performance worse. So it is good to clean all those apps that we do not really need or use on a daily basis.
Reduce system animations
The animations of the Samsung system is clear that they improve the experience of any user, but the truth is that they represent an additional effort to the processors of our terminals. Therefore, if we do not want to resort to this function, we can choose to reduce the animations of our mobile. To do this, we must enter Settings> Advanced functions> Reduce animations. From that moment on, all the transitions between the different elements of the mobile system and the applications will be less smooth, but the performance of the device will not be affected.