Since your home is home automation, why not consider replacing your traditional blinds with smart blinds ? The benefits they can offer are quite striking, although before going for them you have to know some details.
What are smart blinds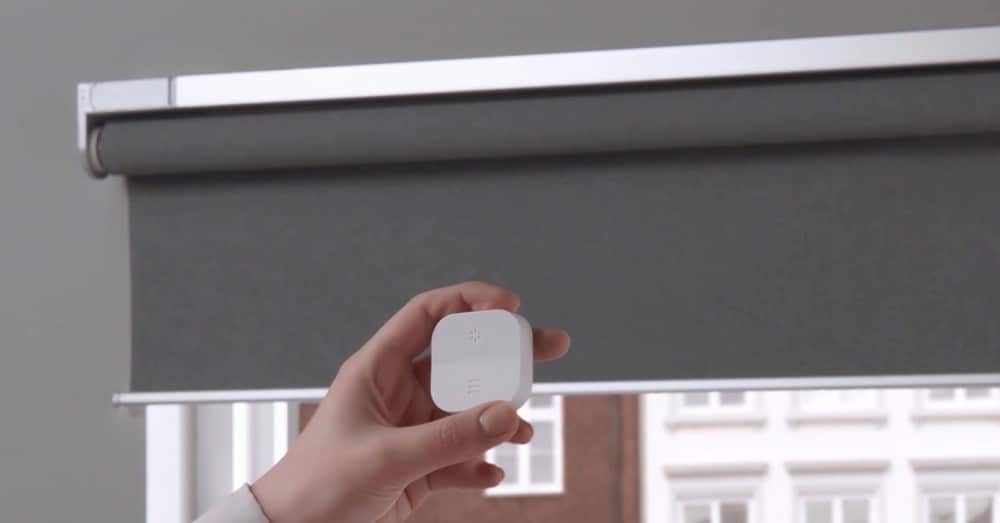 Many embraced home automation a few years ago, but there are still those who doubt the advantages it can bring them. It is true that not all usage scenarios are identical and that affects the real benefit, but in most cases the experience improves.
Before, what is a smart blind? Well, no more and no less than a window "cover" that can be covered on the outside or inside and that includes motors so that the process of getting on and off does not have to be done manually. What's more, through certain capabilities you can also program schedules and other types of automation.
In this case we are going to focus on the blinds for inside the case. That is, those that we would normally know as blinds. Because the others can indeed require a much more complex installation and even a small work.
Advantages of using smart blinds
In the same way that smart light bulbs or thermostats help reduce energy consumption and improve comfort within the home, smart blinds provide virtually the same benefits.
If we had to list the advantages of smart blinds we would have to:
They are comfortable to use and with a simple touch of a button or order they open and close while you can continue doing another activity
They help save energy . Oddly enough, by using different sensors, rules can be programmed so that, on very sunny days, the entry of sun rays is prevented, which would cause an increase in the interior temperature of the home
Security , automates the upload and download to simulate that there are people at home
These are the basic aspects, combined with the rest of domestic solutions, other benefits can be obtained. And there is one that many users forget: its use by people with mobility problems.
Those people who suffer from some mobility or disability problem can resort to the use of voice commands for these types of daily actions that would otherwise cost them more. In the end, one of the most important premises of technology is to help the user in his day to day.
How to choose a smart blind
To choose a smart blind the first thing is to know what options exist in the market. So you can assess which solution may be more attractive to you based on your needs and the rest of the home automation that you already have integrated in the home. So basically these would be the three big groups on smart blind themes:
Smart shutters to measure : here the manufacturer adapts to your needs and creates a solution where you mainly want to fit perfectly with your window, both in width and height. They are the most expensive solution
Standard Smart Blinds – These are ready-made blinds ready for installation. The measurements are those that the manufacturer has selected and usually cover the standard measurements, so if the gap in your window is different it may not fit and you cannot use them. Its great advantage is the ease of installation
Adaptation systems : these are not blinds per se, but the mechanisms necessary to adapt some types of analog and even motorized blinds to offer the advantages of an intelligent one. The cheapest option
Now that you know what options you have, choosing a smart blind is still very similar to choosing light bulbs, smart thermostats or any other connected home product.
The first thing you should consider is how it integrates into your home automation proposal. That is, you use Google Assistant, Alexa or you prefer the Apple platform, HomeKit. Based on that you should bet on one or the other. It is true that, as we have already commented on some other occasion, it is normal for Alexa to support the vast majority. So integrating them with the use of speakers like the Amazon Echo is very simple.
With this clear, the next step is that the blind convinces you by price and design, especially those that are blind type. Although in these, changing the fabric for one that is more attractive is not complicated at all.
The interesting thing about betting on a specific solution is to create an entire ecosystem of products that can "communicate" with each other. For example, light or temperature sensors with which to establish rules so that the blinds go up or down based on the data of each moment, automate actions for when you say "we are going to see a movie" and the lights automatically turn on in the colors selected, the blinds are lowered and the TV and sound systems are turned on and even the Blu-Ray player or the control from outside the house.
Smart blinds you can already buy
If you are looking for the minimum complication when betting on smart blinds , the most recommended option are the Kadrilj and Fytur blinds from Ikea. They are available in five different widths and they all share the same height, 195 cm.
The most interesting thing is that they are easy to install and offer support with Amazon Alexa, Apple HomeKit and Google Home in addition to the control through their Ikea application for all your smart home bet.
The other option is to resort to motorized systems like this curtain rail , although it is not a blind itself, it is easy to use. There are also other solutions such as motors for conventional blinds tapes that you can already have at home, for example, this one from Benexmart compatible with Alexa and Google Assistant.
Finally, manufacturers such as Somfy offer different motors for blinds from those that go in their respective drawers and stay home. They are not complete to install, but they do require a little more work. In addition, they can be somewhat expensive since they are already ready-to-use kits. If you are a lover of DIY projects, you could do it yourself by acquiring only the engines and other trainers.