The technological advance that mobile phones have experienced from a few years ago to today is enormous. In such a way that even today it is possible to share your location in real time with another person, that is, to provide it to an acquaintance for different reasons. An option that you can also use to deceive users and play a good joke.
WhatsApp was one of the first applications to offer this feature and others, such as Google Maps, have joined later. Today we are going to teach you how to pass a fake real-time location with this latest program and you will be interested to know that the procedure is not that complicated , so don't worry if you are not a techie.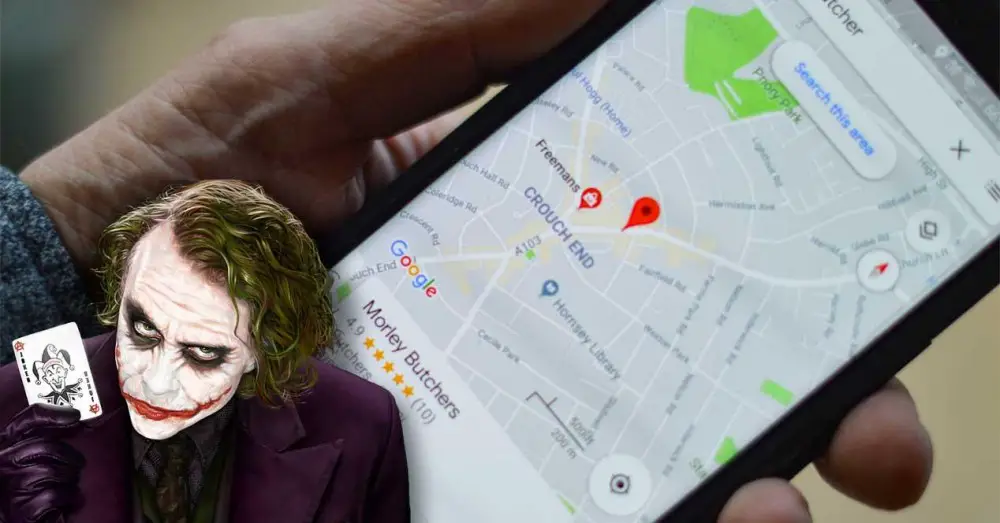 First, you have to modify the GPS position
There is no doubt that the possibility of sharing this type of location with someone is a guarantee for everyone, since it allows us to know if a friend is taking home safely or to know where our group is. However, on the contrary, it is difficult to find a truly useful purpose for doing it falsely beyond playing a joke on an acquaintance or deceiving a person for some reason. Anyway, we are going to show the process together with the necessary steps to carry it out.
The first thing to do is to set a fake location on your own smartphone. Of course, only Android phones are compatible with this feature. Also, it should be noted that Google Maps does not have any option to modify the GPS position, so you will have to go to a third-party application from the Google Play Store that is called Fake GPS. Once downloaded and installed on your device, all you have to do is the following:
Open your Android settings.
Go to the "About phone" or "Device information" section.
Tap on "Version" and tap on "Version number" numerous times until you enable the developer settings.
Then, go back to the settings and locate the "Developer settings" option.
Within this section, look for "Choose application to fake location" and choose Fake GPS.
Now, open Fake GPS in your terminal and choose any point in the world . You can set your location in the middle of the sea and even on an island in the middle of the sea to ask a friend for help as a prank. After the latter, access Google Maps and check that the position marked by the GPS is the one you have selected in the other app.
Share a fake location with Google Maps
The only thing to do at this point is to send the location in real time through Google Maps as you normally do. In this case, we leave you below the steps that must be carried out for this in a simple and detailed way:
Open Google Maps on your Android phone.
Select your profile photo in the upper right area.
Tap on "Share location" and again again on the button where it says the same message.
Configure the time during which you want to share the location, as well as the person you want to send it to and, finally, the platform through which you are going to pass the link.