Having all the streaming platforms is an advantage that will allow us to watch any series, movie or documentary that is released. But they are many. And this entails a large outlay month by month and not everyone can afford it. But the great advantage is that we can share them with other people to save hundreds of euros a year and we will tell you how much you would save by sharing all the services.
Netflix, Disney+, HBO Max, Amazon Prime Video, Movistar+ Lite… Although there are many other platforms such as FlixOlé or Filmin, these five are usually the most common and the ones we find in more homes. But paying them month by month implies spending almost 50 euros in total but we can share with brothers, friends, colleagues…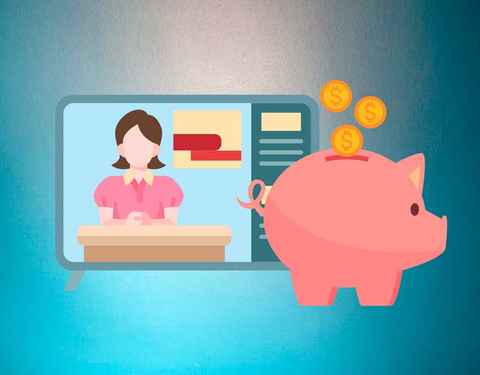 Prices and plans
How much is it worth and how much would we pay for each platform?
Netflix
Let's say we want the best possible quality on Netflix. To have it, we need the Premium Plan that allows us to view content in Ultra HD. And it is priced at 17.99 euros per month that we should pay to access.
How much do we save if we share an account? The Premium Plan allows us to share an account between four or more people at the same time. We can watch on four compatible devices at the same time and download on four devices for each account. In that case, we would pay 4.49 euros per month instead of 17.99 euros.
We could even lower this amount by sharing between five or six people since it is likely that there are not four people who watch series at the same time… In this case, we could pay less than three euros per month.
But we will use the limit of Netflix screens as "maximum": we would save 13.5 euros per month on Netflix.
Disney+
Disney+ has a single plan whose price varies if you pay month to month or pay annually. It is advisable to do it annually in order to have greater savings. The price of the plan is 89.90 euros per year or 7.49 euros each month. If you pay for it yourself, this is what it would cost you to access all the content and all the benefits.
But Disney+ allows account sharing because it allows us several simultaneous playbacks, downloads on different devices and different profiles. It allows up to seven profiles, ten devices at the same time and up to four simultaneous reproductions. Using the same criteria as with Netflix, we would share between four people.
The price to pay would be 1.87 euros per month instead of the 7.49 euros per month that you would pay individually. And you would not have any restrictions and even each person who shares an account could have several different profiles without problem. We would save a total of 5.62 euros per month with Disney + month by month.
HBO Max
HBO Max only has one plan, we can't choose, like the previous one. The plan would cost us a total of 8.99 euros per month if we pay month by month but we choose the most affordable option that implies an annual payment of twelve months in advance . So, HBO Max would cost us individually a total of 5.84 euros each month.
Can we share account? Yes. HBO Max allows you to create up to five different profiles and allows up to three simultaneous playbacks, so we can share an account with two other people without any problem. And even with three more if you want to be the same four since it is unlikely that you will see all of them at the same time.
If we share an account on HBO Max , it would cost us 1.94 euros per month compared to the more than five euros that we would pay if we did not share. A saving of 3.9 euros in total.
Movistar+ Lite
Movistar has its Lite version for any user regardless of the contracted operator. It has a price of 8 euros per month although we will find promotions that will make us pay something more or give us a few weeks. This is the monthly price that we would pay, since there is no annual plan that allows us some savings. Eight euros in total for accessing the content.
But we can also share: there is the possibility of creating profiles and we can use it on two devices at the same time , so we could pay only 4 euros per month. The savings would be 4 euros, it would cost us exactly half if we shared with someone.
Amazon Prime
It is the most complicated to share because we will also share an account in the online store and it requires greater trust in other people. But we can also do it if we simply want to watch series and movies on Prime Video.
If we pay per year, the price is 49.90 euros in total and it would have a monthly price of 4.16 euros per month with access to offers, music, books, Prime Video… But, can we share an account? Yes, as long as it is with trusted people.
Amazon Prime Video allows you to create profiles and allows up to three simultaneous views from the same account and two views of the same content. That is, you can be three people in total who have the same account. And it would cost you only 1.3 euros per month. You would save around 2.86 euros each month by sharing.
How much do I save?
The savings would be about 30 euros per month following the previous accounts and always betting on the annual payment of services. If we pay month by month and share an account, the savings are even greater and would be almost 50 euros per month for sharing.
In the case of choosing the economic option, each month you are saving around 358 euros if you want to see all the series and movies but share an account.