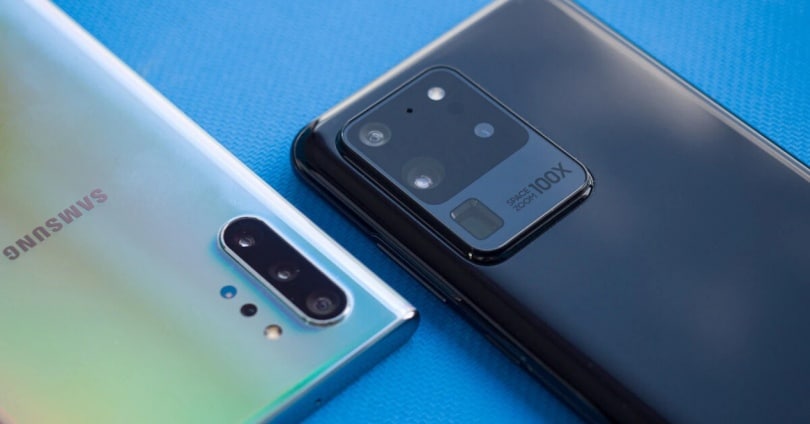 There are several rumors that in 2021 the large mobile phone manufacturers will launch their new range caps sooner. If we have to be guided by the number of leaks that have emerged around the future Samsung Galaxy S21s , we could give enough veracity to the leaks that detail an early presentation of Samsung in January of next year.
And it is that a few minutes ago, after the Galaxy S21 and the Galaxy S21 Ultra have already been seen on the Internet several times in recent weeks, the Galaxy S21 + has also just leaked in a new compendium of images. It is a series of renders that show said model from all angles.
An extreme all-screen mobile
Although it has been rumored that the new Samsung phones that will top the brand's catalog in 2021 could be made of plastic, these images detail an eminently premium smartphone with what appears to be a mirror-mode finish, but of which we cannot detail its Fabrication material.
The information that accompanies these renderings of the Galaxy S21 + states that the final dimensions of the mobile phone are already known. According to the publication, the smartphone will measure 161.55 x 75.6 x 7.86 mm, revealing a minimum thickness that, we assume, does not take into account its camera.
This data indicates that the future Samsung Galaxy S21 + will be insignificantly larger than its direct predecessor, since the S20 Plus data sheet details a phone that measures 161.9 x 73.7 x 7.8 mm. The dimensions of the future phone, in fact, bring it closer to the Galaxy S20 Ultra 5G, which measures 166.9 x 76 x 8.8 mm.
This larger size of the mobile would correspond to the rumors that detail the presence of a 6.8-inch 120Hz screen on the phone, which would leave this panel between those of the current Galaxy S20 + and Galaxy S20 Ultra 5G , with screens of 6.7 and 6.9 inches, respectively.
As for that "liquid metal" look back finish reminiscent of a certain James Cameron movie, it features a multi-camera setup with a unibody form factor characteristic of high-end phones.
Although there are media that claim that the new Samsung Galaxy S21 could see the light this month, something that seems too far-fetched, the reality is that even the new top of the range of the firm do not have a presentation date. It is likely that the power will come between the end of next month and the beginning of February 2021.