Our phones are one of the main investments we can make throughout the year. No matter how humble the terminal is, the reality is that we are always going to take care of it between cotton wool, so that it does not get hit or scratched. In the event that you have bought the Samsung Galaxy A30s , we suggest these cases to protect it.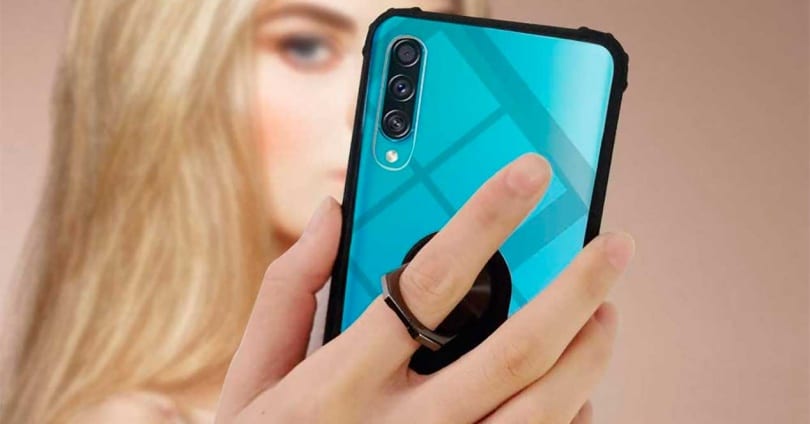 This phone is one of the most popular mid-range of the Korean firm, a Samsung Galaxy A30s that should always be kept pristine, something we can do for example with these covers that offer us protection adapted to the needs of each one of us.
With reinforced corners
One of the classics among silicone covers. This offers us a design in which the corners are reinforced , with a thickness greater than usual. In this way, damage is avoided in one of the most common areas, the corners of the phone, absorbing much of the blow when falling on its corners. In addition, being transparent allows it to show off its design.
360 degree protection
This case is one of the most useful when it comes to protecting the phone, since this protection is consumed in an integral way, being 360 degrees , since there is not only a back cover that protects the phone, but also a front cover that protects from forms the entire front of the phone.
With card holder and wallet
A book-shaped case, which allows us to store our cards and tickets comfortably. These are found on the left side, while on the right we have the phone case itself, which keeps the terminal protected, even in front, on its screen, when the case is closed, so that the protection is total.
Imitating carbon fiber
A classic among this type of covers, those that imitate the appearance of carbon fiber , which is a material that is associated with the world of super sports cars and in general with high technology. In this case we are obviously not talking about real carbon fiber, but about a material that imitates its appearance, and that suits you very well.
Pack of nine covers in one
With this pack we can buy no less than nine covers for the price of just one . With them we can protect our phone every day of the week with a different color. Because we obtain covers in black, red, green, yellow, pink, light blue, light pink, dark blue and translucent, all for just ten euros, a price that is undoubtedly more than attractive.
Rugged and magnetic
This case offers us a rugged design , with reinforced corners and a transparent design to show off your phone. In addition, at the back there is a ring, which serves as a base, as well as a magnetic area to place the phone in a magnetic base for the car.