When using applications on our Windows 10 computer, we can do it as a user or with Administrator rights to have more advanced options. This is usually common if we normally work with applications such as the Command Prompt or PowerShell and we need to be able to execute most of the commands. In this case every time we use it we will have to give administrator rights, which can be a bit heavy. For this reason, today we are going to see how we can configure the applications so that they always run as administrator in Windows 10.
In general, when we want to start an application as an administrator, we have several ways. Either by right-clicking on the application and selecting Run dome administrator or searching for it in the start menu. Whatever the form, it is something that we will have to do manually every time we open the application. However, it is also possible to configure them to always run with administrator rights every time we open them.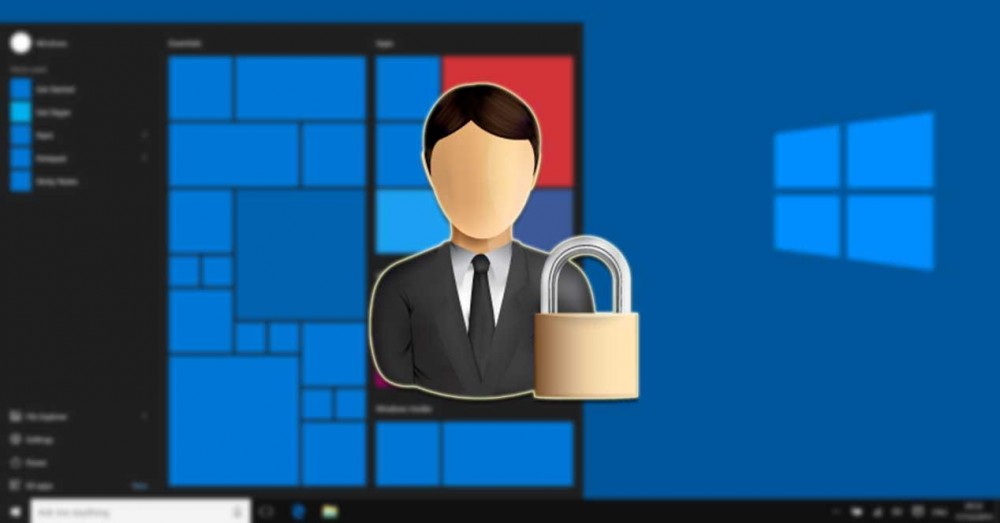 Run an application with administrator rights
When we use the Windows operating system, it allows us to create two types of users. On the one hand, there is the local user who is the one who usually uses the computer, and on the other there is the administrator . In the latter case, we have greater privileges that will allow us to configure, install or uninstall certain applications exclusively, something that local users could not do. That is why, on many occasions, we will have to run a program as an administrator to be able to access certain functions , which without them it would not be possible to access. In this way, the administrator rights are in charge of guaranteeing that the applications have all the permissions to carry out any operation that they need on the computer.
However, this is something that can be dangerous so Windows always keeps these rights disabled by default. This is so, because the way it has to be protected is by allowing only users with administrator privileges to have the possibility to change files or use additional functions of certain applications. Generally, for everyday use, it will not be necessary to change any files on our system or use these applications, so these rights are hidden by default. In the event that we need it, it is possible to temporarily obtain administrator privileges or, as we will see below, have them permanently in the cases that we need them.
Always launch an application as an administrator
The first thing we must do is open the Windows 10 Start menu and look for the application that we want to run with administrator rights. In this case, we are going to perform the operation with the Audacity application. Later we will click with the right button on it and a drop-down menu will appear. Here, we select "Open file location".
Next, the File Explorer will open with the direct access to this application. On it we must click with the right button so that the contextual menu appears where we will select the "Properties" option.
Within the "Direct Access" tab, we must select the "Advanced Options" button that we find at the bottom. This will open a new window, where we must activate the "Run as administrator" box . Later we click "OK" to close the window and again click "Apply" and "OK" so that all changes are saved.
Once we have completed all the steps, each time we start this application it will run automatically with administrator privileges. This operation can be reversed at any time. To do this, you will only have to follow all the previous steps again and deactivate the Run as administrator box in the last step.
Disable Control Settings
Once we have carried out the previous steps, we will always run the application with administrator rights. However, if we are using the default User Account Control Configuration, it will still be necessary to accept a new poster that will inform us that we are going to make changes to the equipment. This is something that we can eliminate and in this way achieve an even faster execution of the application.
What is the User Account Control Configuration for
The User Account Control Configurator is a Microsoft security tool developed to prevent intrusions from any malicious software that intends to make changes to our equipment without our authorization. We are not talking about an antimalware or an antivirus. It is simply a tool that will be in charge of notifying us when there are changes that are about to take place on our PC. In general, this application is configured by default by default so that it warns us whenever an application tries to make changes to the computer. In the event that we want to deactivate it, we must carry out the following steps.
Steps to disable the Control Settings
In the search box next to the Start menu we must write "change user account control settings". We will see how the application appears in the Start menu and select it. A new window will open where, surely, we have it configured by default in the second step of the bar by default . Here, all we need to do is move the tab of the bar down to the last step of "Never notify me" . By doing this, we are telling the system never to notify us when applications try to install software or make changes to the computer, or when we make changes to Windows settings. Finally, click on Accept to confirm the changes.
Once these simple steps have been carried out, when we run an application that we have configured to always run as administrator, it will be launched without any warning message appearing, so we will gain speed. Of course, we must be clear about the risks. In the event that we inadvertently download malicious software, it may make changes to your computer or install itself without notifying us. Due to this, we must know that there is always a small risk factor, and it depends on each one if they decide to deactivate it or not.