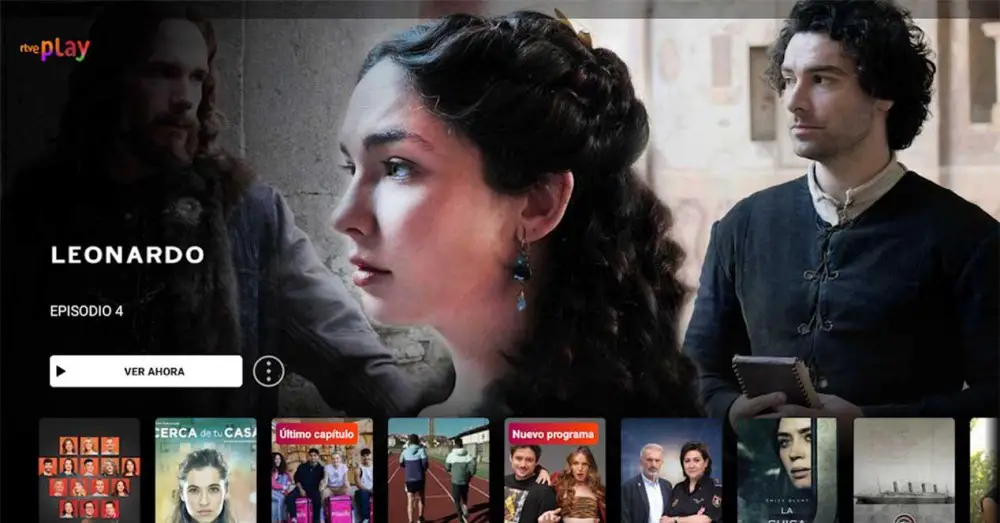 RTVE announced at the end of last year that it was going to carry out a modernization process to its streaming platform , where it was going to unite RTVE A la Carta and the Playz children's platform into a single platform called RTVE Play . Little by little we are able to enjoy it on devices, and today its application has arrived.
RTVE Play already existed internationally as a paid service , where for example in America it costs $ 4.99 per month , with a seven-day free trial. Luckily, now the platform has been released in Spain, where from this week we can already download the RTVE Play application, although the launch will be progressive.
RTVE A la Carta is now RTVE Play in Spain
RTVE A la Carta was born in 2008, and has been the way to access the original content of the platform, with a multitude of TVE series, films and documentaries, as well as delayed programs such as news or similar. Basically, all the content of La 1, La 2, Teledeporte, Playz and Canal 24 hours . Little by little it has been incorporating improvements, such as the possibility of viewing content in Full HD with low compression, having a final quality even higher than that which can be enjoyed on DTT.
The transition in Spain of RTVE A la Carta has begun with this change in the mobile application, but little by little it will also reach the application for Smart TV, as well as for the web version, where both still maintain the previous name.
Subtitles, offline viewing and many more improvements
The new RTVE Play app not only changes its name, but also incorporates a multitude of improvements and functionalities to view content. For example, we can activate the subtitles of the contents that have them available, something that was not possible until now. Playback is also synchronized with other devices, allowing you to continue viewing the content where we left it.
In turn, we can download content to watch it offline whenever we want. The application is also compatible with the sending of content, where we can see it in the television application if we have the RTVE Play application installed. And all completely free of charge without having to pay any subscription.
You can download and install the new RTVE application on iOS and Android . In iOS it still has the old name, although it already shows the new logo and the new screenshots of the application.