For some time now, we have seen how on Instagram , one of the most acclaimed social networks by users, longer videos can be seen, even reaching up to an hour. For this reason, it is normal that this app has begun to include different options like the one we will see now, which basically consists of rewinding and fast-forwarding the clips to be able to see the part that most interests us at all times.
It is quite likely that you have noticed it yourself. But, the truth is that this function of Instagram videos still goes very unnoticed. More than anything, because not all mobiles, Android or iPhone, can get to enjoy this useful tool. In addition, it reminds us to a great extent of applications such as Twitch or YouTube, in which we can also choose the exact minute and second that we want to play on the phone.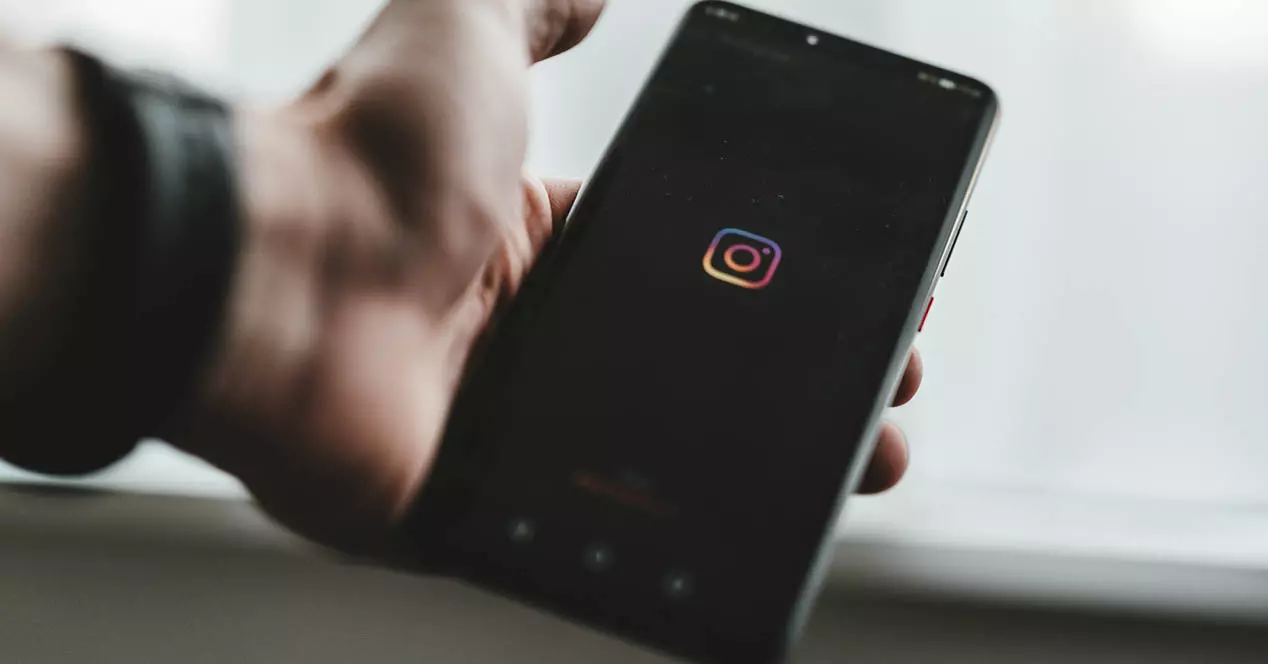 What is it and what is it for
This function is being noticed especially in each of the videos that are uploaded as a normal publication. If before we found the IGTV option, since Instagram bet fully on the Reels, this section ceased to exist. And that at the time was so successful.
Basically, this tool, or rather function, allows us to fast-forward or rewind Instagram videos to our liking. So that? Very easy, just like in other apps or platforms like YouTube and Twitch, they let us see the exact minute we want of the clip we're watching. This social network decided to do the same for all those publications that were really videos.
However, depending on the smartphone that we have, in addition to the operating system, the bar will appear with which you can pause a video, play it, move it forward or backward to your liking. For example, we have done the test with an iPhone and an Android.
As you can see in the following image, it does allow us to rewind clips, pause them, etc. However, on Android we have not been able to find this alternative. However, as we said, it is not always the same, so it will depend on the device we have and, above all, on whether we have updated the application on the smartphone.
Also, many users have benefited from using this same feature on Reels . So, Instagram in this case, has followed the same strategy that Tik Tok established a while ago that we can have control with a playback bar that we can move with just one finger.
From the Instagram app
In the event that you cannot get to enjoy these options, Android mobiles benefit from being able to include this tool by downloading Instagram Bet a. To do this, we must resort to the beloved apk files that we can find on different web pages.
Of course, you must enable the Install unknown applications function and enable the browser you use (in our case it has been through Google Chrome). To achieve this, you must follow these steps:
Go into the settings of the Android phone.
Click on the apps tab.
Tap on Special App Access.
Access the Install unknown applications option.
Select the software from which you are going to download the APK .
And finally, turn on the switch under Allow downloads from this source.
Once this is done, you can enter, for example, APKMirror and download another version of Instagram. In our case, we have tested the following: "Instagram 229.0.0.3.118 beta". With this app we have not been able to enjoy rewinding and advancing the Reels, but we do have the possibility of doing it in the videos. Something that we could not get in the application that we had downloaded from Google Play.
Other options
The best thing about having a mobile is that we can have other alternatives to rewind the videos of the Meta social network. We will only need one of the many applications that will allow us to download any clip that we see on Instagram, and then move forward or backward in the minute that we want from the smartphone's own gallery. Or, it will not even be necessary to download it as we will see in iOS.
IG Downloader
In this case, we are going with an application that we can download completely free on Google Play. The negative side of this software is that, every time we go to use it, an ad will skip us that will force us to wait a few seconds.
Once you download the app from the Android application store, you must enter it and follow these steps:
Get on Instagram.
Click on a video or Reel that you prefer.
Tap on the three vertical dots > Copy link .
Then, access IG Downloader on your smartphone.
Paste the link that we had copied earlier.
Click the download button (we'll have to see an ad again).
When the download is finished, we can directly see the clip in the application or see in the gallery of the Android phone.
reposter
On the iPhone things change a bit. If in the past this app was one of the best options to download videos from Instagram and save them directly in the gallery of Apple mobiles, things have changed a bit. But, in any case, it will be useful for what we are seeing now, rewinding or advancing clips from this Facebook social network.
Therefore, the first thing we must do is download the software from the App Store, and it is also totally free:
When we install it on the iOS terminal, we will have to grant it a series of permissions. In addition, we must link the app with our Instagram account. It will be as easy as logging in. Then, we will have to follow these steps:
Enter the Instagram app.
Select the Reel or video you want .
Click on the three horizontal dots.
Tap on Copy Link .
Then, go to Reposter and paste the link.
Once it loads, tap on the share icon and choose the " Open in Browser " option.
Once it opens in the browser, we will be able to move forward, backward or pause the clip that we have taken from the social network.