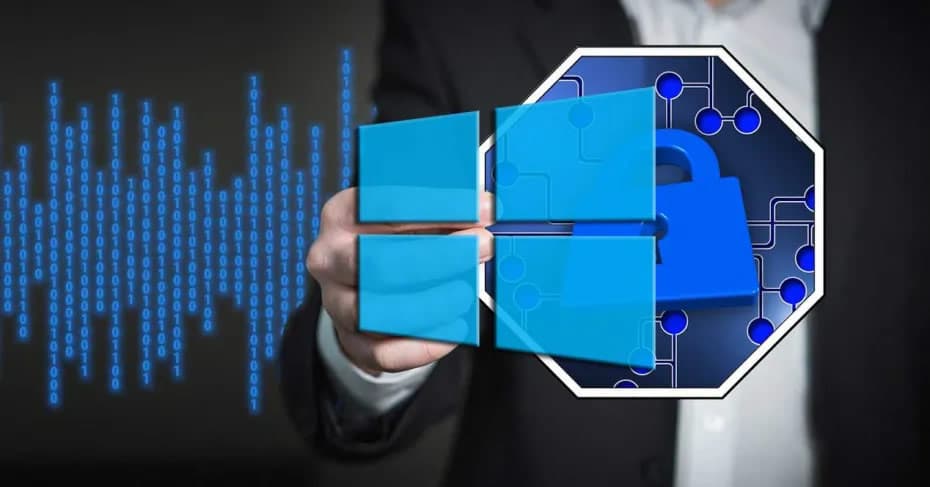 Windows 10 at this point is the main operating system on desktops worldwide. That is something that has been achieved over the years since its global launch in summer 2015.
But the road to this market penetration has been long, a process that has been much slower than Microsoft initially thought. And this version of the operating system has encountered a tough competitor, precisely from the same company, we mean Windows 7 . In fact, this version, which has just finished its official support time, is one of the most beloved in the history of Windows .
To all this we can add the fact that, despite not receiving support, there are millions of users who refuse to migrate to Windows 10 , with the risks that this entails. That is why Microsoft, as expected, is trying to convince these Windows 7 users by all means, to migrate once and for all. However, there are several reasons that they argue for not changing. Some are happy with their current operating system, while others do not want to see the current version on their computers.
Windows 10 includes some applications that everyone doesn't like
At the same time, there are those who reject the highly commented telemetry of Windows 10, while others like neither the Microsoft Store , nor the UWP applications . You are with some of the reasons we usually hear so we don't want to migrate, although the majority will end up giving up. Sooner or later, as was the case with Windows XP , the most lagging users in this regard will be obliged to yield.
We tell you all this because in the same way, there are those who criticize a good part of the applications that we already found pre-installed in Windows 10. These are the UWP that Redmond presents to us so that we use them as soon as we install the operating system. Thus, what is intended is to save the user from having to download third-party Win32 software .
Of course, the rejection by many towards this type of action is evident, since they consider these pre-installed UWPs as useless and unnecessary. These are usually found when buying a new computer with Windows 10, or when reinstalling the system from scratch on our PC. However, despite all the criticisms that these programs receive, we should know that we have the possibility to get rid of them easily. In principle, many of them can be removed directly from the System Configuration .
However, this is something that does not work with all these pre-installed UWP applications, so we will help you to eliminate the rest. For all this we can use a series of solutions in this regard that will be very useful for these tasks. Thus, in these same lines we have made a selection with the most interesting proposals of this type that you can use. In this way and quickly and easily, you will get rid of those pre-installed UWP apps that come with Windows 10.
Best Applications to delete preinstalled UWP in Windows 10
CCleaner
First, let's start with one of the best known general solutions in this sector, such as the popular CCleaner . This in a program that, despite being sometimes surrounded by some controversy, allows us to eliminate a lot of information and applications from Windows 10. The application as such can be downloaded from this link , and say that it also has the possibility to delete the native Windows 10 software.
Thus, unlike the Control Panel, CCleaner presents a list of all applications installed on the PC, including those that are preinstalled. This, as it is easy to suppose, allows us to uninstall all those we want, although in principle they are blocked by the operating system itself.
---
10AppsManager
This is another proposal of this type that will help us in getting rid of the programs that are preinstalled in Windows 10 directly. This is a proposal designed for these tasks that you can download from here . To say that we are referring to another well-known app in the sector and it is very simple and easy to use to uninstall the applications that come with the operating system.
Once we have downloaded and executed the program in Windows 10, a window appears that shows us all the UWP apps that we can uninstall. In fact, this is something we can do with just one mouse click. Finally we will tell you that this same program allows us to reinstall previously deleted applications .
---
O&O AppBuster
Continuing with this same trend, O&O AppBuster is a utility that is characterized by its simplicity and hardly consumes equipment resources. To say that it was designed to help us see on the screen and eliminate the applications that are integrated in Windows 10 . In this way and in a few seconds, we managed to free up space on the hard disk and customize the system to our needs.
It is also worth knowing that with O&O AppBuster we can easily see which applications are installed and eliminate those that we no longer want to remain there. At the same time, it must be taken into account that it allows the elimination of applications for the current user or for all of a team. Finally we will tell you that if you want to try this proposal, you can download it from this link .
---
Windows 10 App Remover
Now we will talk about another proposal of this type that focuses on the removal of unwanted software found in Windows 10 when buying a computer. As we say, these same programs appear when installing the system from scratch. Therefore, we can use Windows 10 App Remover to erase what we do not want, in seconds.
It is worth mentioning that it is a portable application, so it does not need installation in the equipment, and also very light. It is also worth knowing that it offers us a simple and intuitive user interface . In it we have only to click on the preinstalled software in Windows that we want to remove. In case you want to try it, you can do it from this link .
---
Windows X App Remover
Another case similar to those discussed so far, we find it with Windows X App Remover. Thus, in case we want to get rid of the software included by default in Windows 10, this is an ideal solution. We say this because the app is responsible for removing applications from the system provided by Microsoft without requesting them through the list that shows its user interface.
In addition, this is a process that even with those programs cannot be eliminated because Microsoft does not allow it, that is, the blocked ones. If you want to do with this program, you can download it from this link .
---
Win10clean
And we continue with this same section, now with the application called Win10Clean . Specifically here we refer to a portable app and quite simple to use thanks to the user interface it presents. In addition to being able to eliminate the UWP that Microsoft includes by default when installing Windows 10 from scratch, it allows us to do other things.
Among the functions that it makes available to us, it gives us the possibility of disabling system services such as Windows Defender or OneDrive . To be able to try this simple proposal that we are telling you, you can do it from this link .
As we can see, the vast majority of the applications mentioned here are handled with extreme simplicity. Therefore, this will help us to eliminate the bloatware of Windows 10 itself without having advanced knowledge. This is largely achieved thanks to the intuitive user interfaces that these solutions propose to us.