The software sector that is directly related to the reproduction of multimedia content is more on the agenda than ever. Here solutions of the importance of MPC-HC , VLC or Kodi come into play, among many others.
In this case we precisely want to focus on two of the proposals of this type that will help us when dealing with videos and music, without any problem. Of course, on many occasions we are used to having current or moderately current equipment with which we have any problem with these programs. That means that they work and reproduce content without problem in most cases. Unless, of course, we go to the execution of MKV or 4K videos where the necessary requirements are already somewhat more demanding.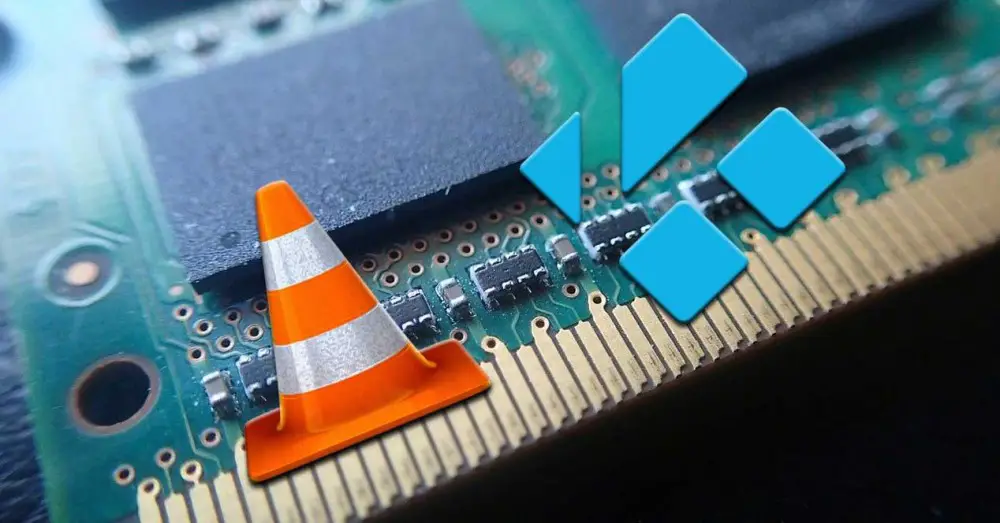 But we are talking about a more common use, where the usual thing is to listen to MP3 music, watch AVI videos, or play streaming content based on the bandwidth of our connection. However, not everyone who uses VLC or Kodi, or tries to use it, has a modern equipment for it, especially if we talk about a PC or a mobile phone.
But with everything and with this, most want to have quality and reliability software for this type of reproductions, like what these two solutions offer us. It is for all this that we tell you that we will talk about the best option, VLC or Kodi , on computers with little RAM .
VLC interface is much less demanding
The first thing we will tell you in this case is that if we focus on the user interface, the truth is that Kodi offers a very own and original one. You could say that it works as a completely independent platform from the operating system where we install it. But of course, all this at the cost of a higher consumption of resources than we might think.
However, VLC is presented with a more basic and classic appearance, which is not for that worse, but is better suited to more limited hardware.
Kodi has fewer optimization features
It is true that Kodi has a huge number of functions that allow us to get the most out of the program. But in that sense we must also admit that VLC has a full view mode that offers us degrees of customization and optimization that we do not even imagine. In fact, many of these parameters are there for advanced users in these struggles.
But with everything and with it, a good VLC configuration allows us to take advantage of the most demanding contents and adapt them to the capabilities of our PC.
Kodi add-ons greatly affect your performance
Among the many things that characterize this program to make it one of the most used in the world, we find add-ons or accessories. We add these to improve the appearance or increase the functionality of the multimedia center. But of course, all based on system resources. Therefore, if we have an old PC and we are going to install Kodi for those add-ons that we have heard so much about, we should think twice.