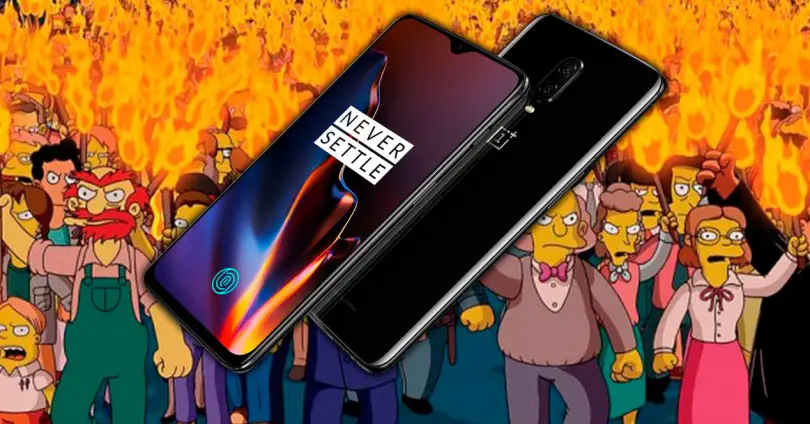 Among the most popular terminals of OnePlus are the OnePlus 6 and OnePlus 6T, with which the brand managed to gain a foothold in the face of fierce competition. However, as it has been happening on more than one occasion in recent times, the problems in OnePlus and OxygenOS continue to leave much to be desired in terms of user satisfaction.
In this case, the problem that comes to light was discovered several months ago, when the OnePlus 6 were updated to Android 10 with the intention of multiplying its options and optimizing the system, something that did not go well. And after that, the problem continues months later, causing users to leave their situation on social networks and in forums to be heard with a problem as serious as the one they are suffering.
OnePlus 6 and OnePlus 6T: the slowest high-end
After the update to Android 10, the speed drops appeared on the screen, which caused the smartphones to work in a similar way to if they did it at 10 Hz and therefore transmits a feeling of slowness that is not typical of a terminal with the Snapdragon 845. This bug was quickly reported on the OnePlus forum and yet there is still no solution on it.
The problem is further aggravated considering that this update came together with the problem after the two-year warranty period had expired on many units and therefore they could not return it to the manufacturer. Although it cost, OnePlus ended up admitting the problem and through the developers made a post informing that they would fix the problem. However, the error on the OnePlus 6 screen continues and there is nothing you can do to fix it, since some monthly updates have not solved it either.
Android 11 will arrive with a possible solution, but there is still a long way to go
Many of the comments that appear on the OnePlus forums point to a definitive solution with Android 11 and OxygenOS 11 , but this update is not around the corner nonetheless. Being a terminal that is going to enjoy its third major update, it does not have any properties for OnePlus and the tests will begin in August of this year. Taking into account the usual times to develop stable versions in the company, we would go until the end of the year to enjoy it.
A very high waiting time during which users had to live with these speed problems on the screen and from which it is difficult to compensate. The only option that has allowed in some units to end the error is with Wipe Caché through which we will lose all data and therefore we must save our files elsewhere. Then the steps to follow are these:
We turn off the mobile.
We press and hold the volume down and power buttons until we see the OnePlus logo.
Now we select English language.
We touch wipe data and cache.
Next we click on wipe cache.
Then on Yes.
We choose reboot.
When starting and configuring the mobile we will check if it has been our solution or the problem continues and we have as an alternative to continue trusting that one of the security updates will fix it without having to wait for Android 11.