There are still a few weeks to go before LaLiga begins, but so far this year the question of where football can be seen from next season has been resolved. Movistar and DAZN have taken over the rights to broadcast all the games from the 22-23 season and until 2027, but Orange has also entered the equation at the last minute thanks to an agreement with DAZN. If you have a Fire TV Stick and want to watch football through it, we'll tell you how to do it with each platform.
Amazon's Fire TV Sticks have been making their way through many homes, and thanks to them we can turn our television (even an old one) into a complete multimedia center. With them we will also have access to be able to watch football, thanks to the fact that it is compatible with a multitude of applications of all kinds.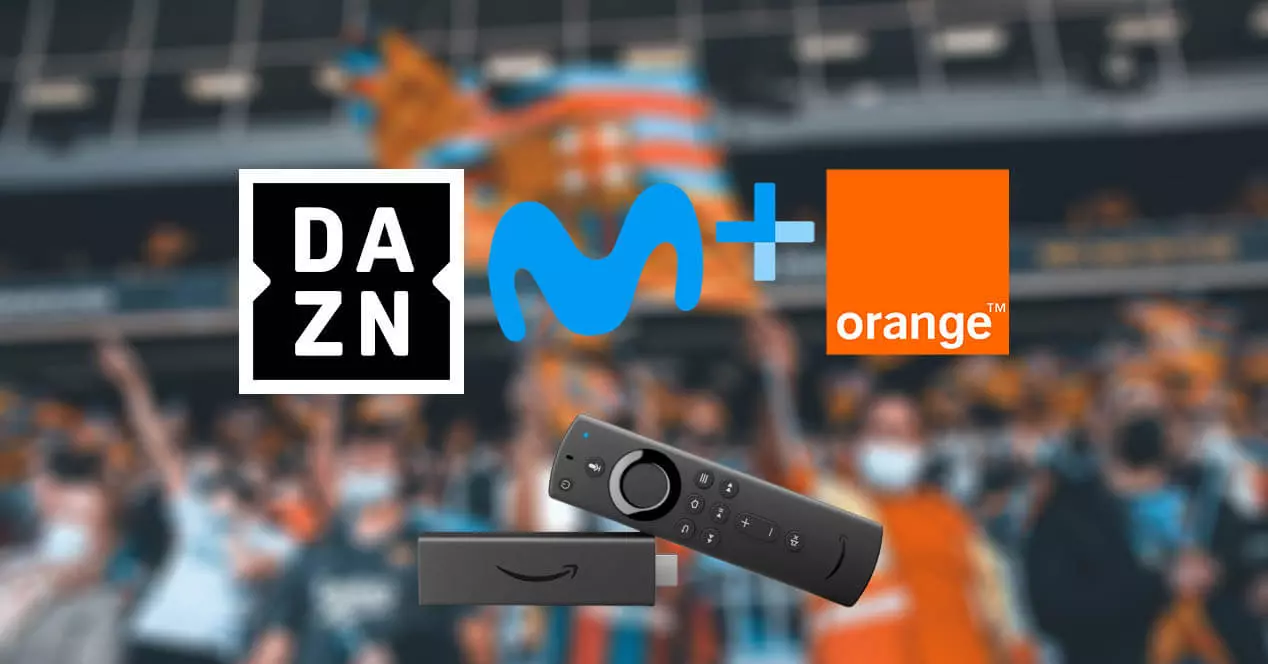 Your Fire TV Stick with Movistar and DAZN
Operators that have television, such as Movistar, allow us to watch everything we want through their decoder, but also on all kinds of devices such as PCs, our smartphones, tablets or, of course, the Fire TV Stick. In the case of Movistar in the first place, the truth is that it couldn't be simpler. What we must do first is download the Movistar Plus+ application on the Fire TV, which will be the one with which we will have access to all the content of the platform that we have contracted.
With your application downloaded, you must log in with your credentials and register the Fire TV Stick as one of your devices. This is important because Movistar only allows us to have 5 devices registered with our account , and if we try to register a sixth, one of them will be deleted. Once this is done, we will only have to go to the sports tab, select football, and we will have access to all the LaLiga matches that Movistar gives in a day.
We say this because, as we have said above, the broadcasting rights are shared between Movistar and DAZN, so through Movistar Plus+ you will only be able to watch their matches. To watch the DAZN matches, we will need to do the same thing that we have done with Movistar Plus+, that is, download the DAZN app that is also compatible with the Fire TV Stick. For Movistar customers with the LaLiga package, creating an account is completely free .
Orange, also with two applications
A few days ago an agreement was announced between Orange and DAZN by which the matches that the latter has will be broadcast on Orange television, so we will be able to see the entire DAZN sports offer through the Orange decoder . This operator has not yet made a statement about Movistar matches, but presumably they will reach an agreement so that all football can also be seen in Orange.
This, again, leaves us with a scenario for our Fire TV Stick where it will be necessary to have two applications . On the one hand, DAZN and, on the other, Orange TV, also available for the Amazon Stick. Downloading the latter does not differ in practically anything from Movistar Plus+, we will only have to search for it and install it on our device to enjoy all its content.