The software sector that focuses on everything related to the world of office automation, does not stop growing. And we don't just mean the popular Office or LibreOffice productivity suites. Many other important factors come into play here, such as working with and opening PDF, DOCX, XLSX , TXT, and many other file types.
A good part of them are those that we usually deal with in office programs such as Word, Excel, WordPad , PowerPoint, Writer , etc. These are of great help to us when opening, creating, saving or editing the content that interests us in each case. For all this, as a general rule, we find a good number of software solutions, as is the case of those mentioned above.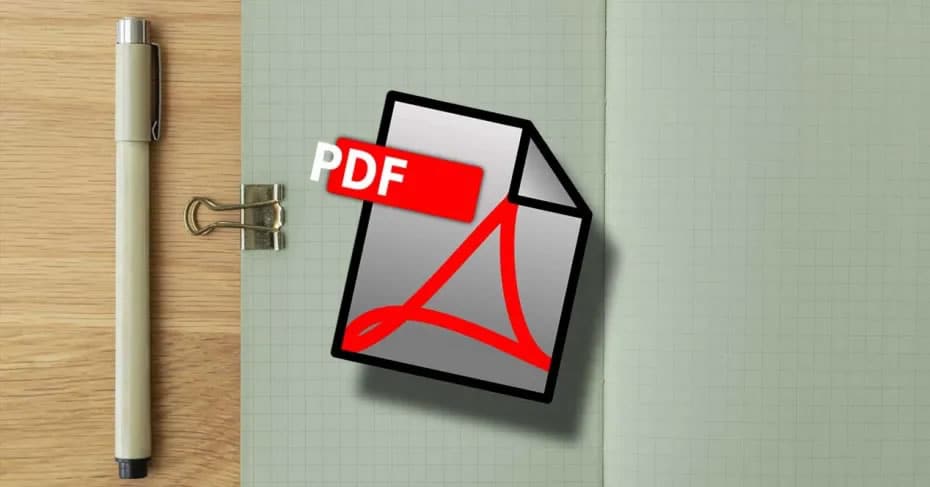 But there are many more on the market today, both paid and free, some more complex than others. But along these same lines we want to focus on something that we carry out more and more regularly. Specifically, we refer to the fact of opening PDF, which allows us to access the content of these versatile files in the Adobe format. In them we can find texts, photos, videos , signatures, buttons, hyperlinks, etc.
As we mentioned, for this type of task we can use a good number of programs. Perhaps the most popular of them is Acrobat Reader from Adobe itself, although it is only one of many. In the same way, many of the current web browsers are already compatible to open PDF , which many appreciate. Among these, how could it be otherwise, we find Chrome, the Google program. Therefore, at this point many may wonder if it is worth installing a program such as Adobe Acrobat Reader or similar, or if a browser like Chrome is enough.
Opening PDF in Chrome saves us time
One of the advantages of opening PDF in Chrome is the agility with which we carry out this process. And is that the browser is one of those programs that we have open almost at all times. Therefore, if we have PDF files associated with this program in Windows, they will open almost immediately. On the contrary, Adobe Acrobat Reader is heavier and slower for it.
Acrobat Reader introduces many other functions for PDFs
But of course, as you might suppose, Acrobat Reader is not limited to offering us a function to read these files. In turn, it presents us with a good number of additional features that will be very helpful when dealing with these files. So we can edit them, protect them, join them, add elements such as signatures , etc. Of course, not all of this for free, but it depends on the needs of each user. All this is something that, for example, browsers like Chrome do not allow us, far from it.
Almost everyone has Chrome installed
We must also bear in mind that this application is the most used in the sector, by far. Therefore we can suspect that almost everyone has Chrome installed on their computers by default. This means that to open PDF immediately, they will not have to do anything additional on their computers, which for many is a plus.
In Chrome we open PDFs from the Internet directly
On the other hand, it is also worth saying that many of these PDF files that we deal with on a daily basis, we find when browsing the Internet . Due to all this, it is not difficult to deduce that Chrome or any other browser is the perfect solution if we are only going to limit ourselves to opening PDF.