PUBG Mobile is one of the best free Android games and after several years since its launch, it continues to gather millions of players from all over the world. If you are a big fan of this installment, you will surely want to play with the highest possible quality and do it at 90 and even 120 FPS.
The FPS are the frames or images per second that are represented on the screen. So, the higher this number is, the greater the feeling of fluidity when playing, obtaining a much more natural experience. In addition, this also grants you extra reaction time when facing another enemy.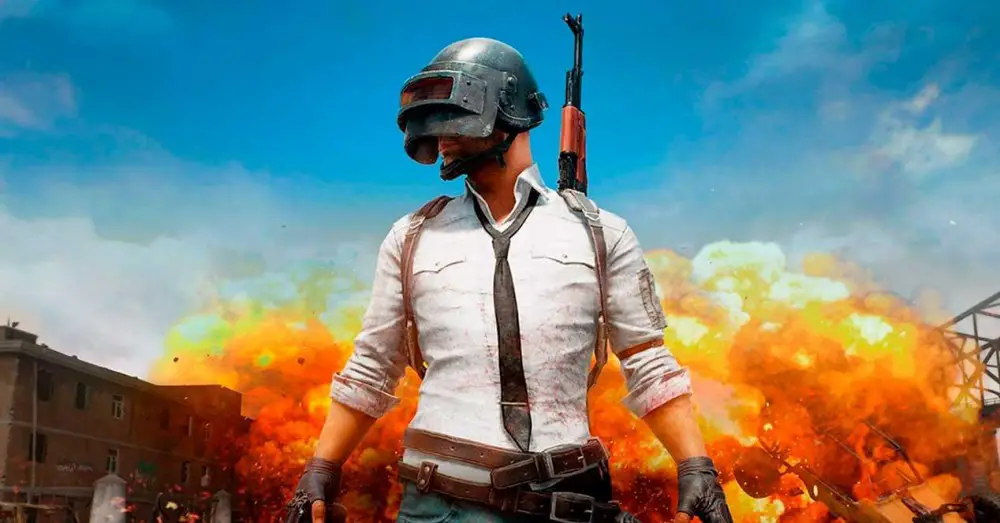 This is something very controversial in multiplayer shooters, because if you have a device that does not achieve a high frame rate, it is possible that you will be harmed by others that do, since they can see you appear an instant before you to they. This is a fundamental aspect in this genre , since a second can be decisive for the game.
Mobiles to play PUBG at 120 FPS
Playing PUBG at 120 FPS is pure delight for any game lover, but it means more battery consumption . In this sense, we recommend not establishing this level of performance if we do not have the charger at hand. Also, there is a little trick here and that is that the global version of PUBG Mobile does not support 120 FPS, but for this you would have to download the Chinese version of the app . That said, here is a list of all the manufacturers and their respective compatible smartphones:
Samsung
Galaxy S22 Ultra
Galaxy S22+
Galaxy S22
Galaxy Z Flip3
Galaxy Z Fold3
Galaxy S21 Ultra
Galaxy S21+
Galaxy S21
Galaxy Note 20 Ultra
Galaxy Note 20
Galaxy S20 Ultra
Galaxy S20+
Galaxy S20
Galaxy Z Fold 2
Galaxy S21 FE
Galaxy S20 FE
Xiaomi
xiaomi 12 pro
Xiaomi 12
xiaomi 12t pro
Xiaomi 12T
xiaomi 11 Ultra
xiaomi 11 pro
xiaomi 11
Xiaomi 10T Lite
Redmi Note 11 Pro+ 5G
Redmi Note 10 Pro
POCO F4 GT
OPPO
OPPO Find X5 Pro
OPPO Find X5
OPPO Find X3 Pro
OPPO Find X3
OPPO Find X2
OnePlus
OnePlus 10 Pro
OnePlus 10
OnePlus 10T
OnePlus 9Pro
OnePlus 9
OnePlus 8 Pro
OnePlus 8T
Mobiles to play at 90 FPS
The number of devices that support PUBG Mobile's 120 FPS is somewhat limited. Although it is true that many smartphones boast a refresh rate of 120 Hz on their screen, this does not mean that they support 120 FPS, since this depends on the game itself and its compatibility. However, to play at 90 FPS there is an endless list of options, which influences the previous alternatives that we are going to omit for obvious reasons:
Samsung
Galaxy A32
Galaxy A33
Galaxy A52
Galaxy A53
Galaxy A22 5G
Galaxy A52s 5G
Galaxy M52 5G
Galaxy M53 5G
Xiaomi
xiaomi 11t pro
Xiaomi 11T
Black Shark 4 Pro
POCO X3 Pro
POCO X3 NFC
POCO X3
POCO F3
POCO F4
POCO X4 Pro
POCO X4 GT
Xiaomi 10T
Xiaomi 10t pro
Redmi note 10
Redmi Note 10 5G
Redmi Note 9 Pro
Huawei
Huawei P40Pro
Huawei P50
Huawei P50Pro
Huawei Mate 40
Huawei Mate 40 Pro
Huawei Mate 40 Pro Plus
Huawei Nova 8 Pro
Huawei Nova 9
iPhone
iPhone 11 Pro
iPhone 11 Pro Max
iPhone 12 Pro
iPhone 12 Pro Max
iPhone 13 Pro
iPhone 13 Pro Max
iPhone 14Plus
iPhone 14 Pro
iPhone 14 Pro Max
OPPO
OPPO Reno8 Pro
OPPO Reno 8
OPPO Reno7 Pro
OPPO Reno 7
OPPO Reno 6 Pro
OPPO Reno 6
OnePlus
OnePlus North 2T
OnePlus North 2 5G
OnePlus North
Honor
Honor 30 Pro
Honor 50
Honor 70
Honor Magic 3
Honor Magic 3 Pro
Honor Magic 4 Pro
Honor X8
Honor X7
Honor Magic V
Google
Google Pixel 6 Pro
Google Pixel 6
Google Pixel 5
Google Pixel 4XL
Google pixel 4