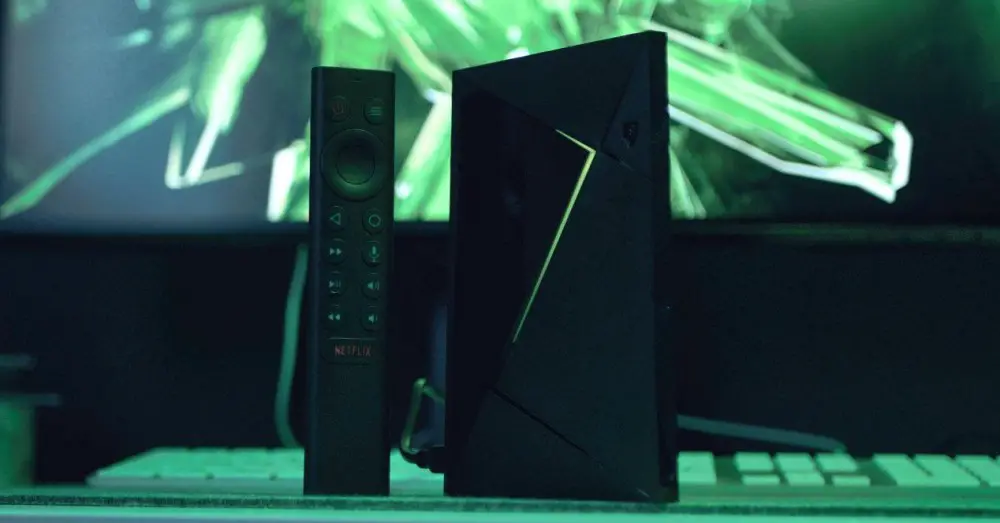 The best multimedia player on the market has received a new update with which to continue improving the user experience of use, and for this it has wanted to include a visual style of the menus that resembles that of Google TV. This will be easily recognizable with the arrival of the new top bar and recommended content, a new organization with which it will be easier to consume and discover new content.
The new NVIDIA Shield TV update
The result is very obvious. The manufacturer has included an interface that closely resembles that of the new Google TV menus, which seek to focus the attention of the content on recommendations, although in the case of NVIDIA it is not done so explicitly. The result is a slightly more structured menu, and although at first it seems that we have many more items on the screen, in reality they differ quite well.
As pointed out in The Verge , the menu header now shows promotional images (the image shows the background of Loki, the Disney + series), something that fills the black and empty background of the previous interface, but that could be annoying and invasive for some users.
No tab discover
Of course, as NVIDIA itself has been able to report, the discover tab will be available in the United States, Canada, United Kingdom, France, Germany and Australia, but it will not be in Italy and Spain, countries where the new interface will simply be received. As for availability, the update is starting to arrive progressively from today, so it will be a matter of days until you can get hold of it.
In any case, beyond not having the discover tab, the rest of the menus receive all the news, so the moment you update your device you will enjoy the new aesthetics of the menus.
The evolution of Android TV
As has already happened in some Smart TVs, the process of updating this layer of Android TV and bringing it to Google TV is nothing more than the evolutionary step of Google's operating system for televisions. The menus seek to focus the attention of the main screen on the most used applications and on information panels of the different streaming services, something that invites you to continue consuming more and more content.
The good news is that broadly speaking the interface is very similar to the current one, so we will not notice a big jump that causes us confusion when navigating through the menus. And yes, the application drawer already has its own tab, so we will not have to scroll to the end of the row again to find this forgotten application that you had installed on the system.