The new NVIDIA RTX Voice software is now available, and with it the manufacturer promises to reduce the noise generated in voice programs such as Discord, OBS or Zoom using Artificial Intelligence . In this article we are going to explain what NVIDIA RTX Voice is, how it works, what you need to use it and the compatibility list so you know what programs it works with.
---
---
Today voice programs are a constant both at leisure and at work. Who doesn't use Discord or TeamSpeak to communicate with their friends while playing online games? Who has not used Skype or Zoom to have remote meetings? The bad thing is that all these programs use audio codecs that compress the signal a lot and often the quality leaves something to be desired, so to solve it comes NVIDIA's RTX Voice, a complementary tool that promises to reduce noise for much voice communication. clearer and sharper.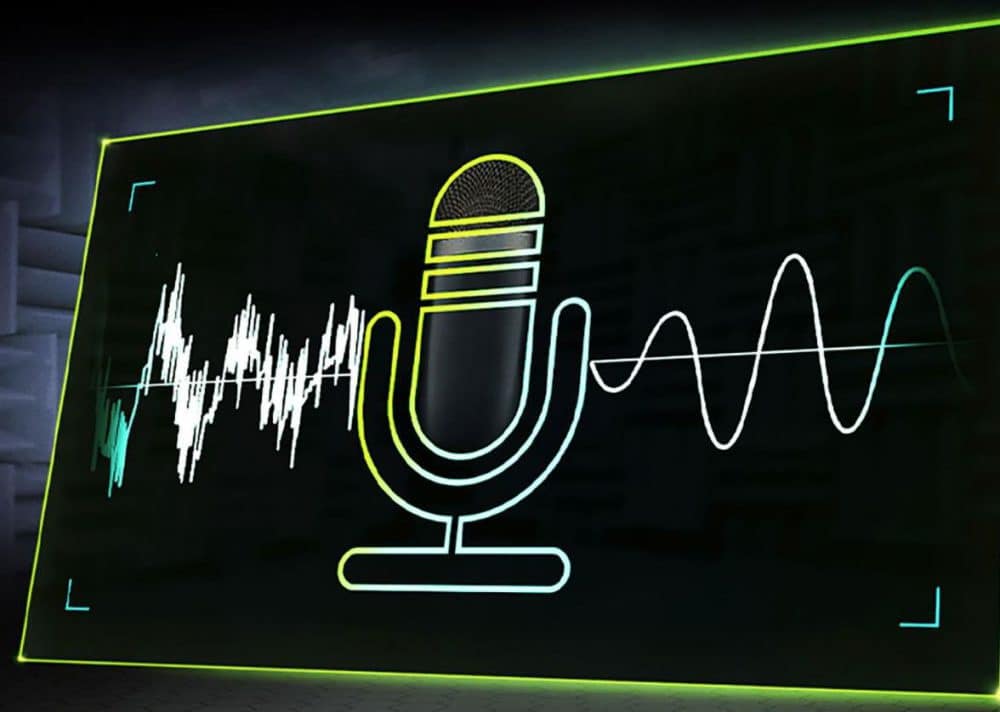 What is NVIDIA RTX Voice and how does it work?
As we have already mentioned, this is new NVIDIA software that, as its name suggests, harnesses the power of the brand's RTX graphics cards to add an additional component to voice communication software to reduce noise using Artificial Intelligence. Basically, it introduces an additional component between the microphone and the software that we are using to clean the audio signal .
As NVIDIA defines it, "It is a new plug-in that leverages NVIDIA RTX GPUs and their AI capabilities to eliminate distracting background noise in broadcasts, voice chatz, and remote video conferencing meetings. This allows users to" get into Live "or join a meeting without having to worry about unwanted background noise, such as typing on mechanical keyboards or noisy environments as it suppresses background noise and makes it easier to understand incoming audio."
Requirements and how to enable RTX Voice
The requirements to use this add-on are very basic and simple: you will need to have an NVIDIA RTX or Quadro RTX graphics card, Windows 10 operating system and GeForce 410.18 drivers or higher.
Installation and configuration
The first thing you should do is download RTX Voice from the NVIDIA development website. After downloading it, run the installer and follow the instructions on the screen (next, next …).
After installing it, a screen will open asking us to select the audio devices we want to use. Right here we can select whether we want to activate the noise cancellation functionality in both outgoing and incoming audio, and what level of intrusion in it we want to configure.
Be careful with enabling it on the output device, because if you are for example listening to music it will interfere to the point of completely eliminating the music trying to leave only the voice and … well, let's say that the result is not too good, so we recommend not enabling it except that you will use audio only in voice conversations.
Once configured as you want, you can close that window with the X in the upper right corner, and the software will be enabled and accessible from the Windows 10 icons, in the lower right corner of the start bar, next to the clock.
RTX Voice will have modified certain parameters in your audio configuration of the equipment, which you can verify and modify from the Windows sound options.
Once this is done, you can proceed to start the voice communication applications you want, but remember that you will have to select the NVIDIA RTX Voice audio device as default for this to work.
Finally, you should bear in mind that once this software is installed, it will start automatically with Windows whenever you turn on the computer, and the way to disable it is to uninstall the program from Programs and Features in Windows.
Compatible apps
For now, the applications that are compatible with this software are the following:
OBS Studio
XSplit Broadcaster
XSplit Gamecaster
Twitch Studio
Discord
Google Chrome
Battle.net Chat
WebEx *
Skype *
Zoom *
Slack *
Steam chat **
* NVIDIA cautions that audio output may cause problems in these applications.
** They recommend not enabling noise cancellation for better audio quality here.
---
---