The head of Niantic Labs , John Hanke, posted on his Twittter profile the image of a new product his company is working on. And no, it is not a video game or other type of software. The company seems to be preparing augmented reality glasses with which it would logically take its games to another level.
Niantic will have augmented reality glasses
The commitment to the use of augmented reality is not something exclusive to Niantic, there are many companies involved in it and they are not exactly startups that seek to break through in the market. There are some very big ones that are eagerly awaited. The most striking case is undoubtedly Apple.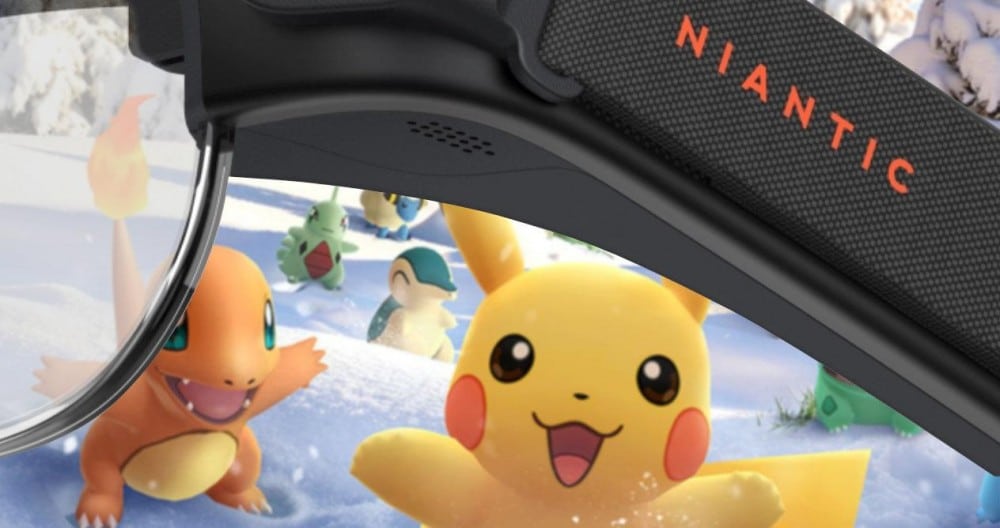 About those future augmented reality glasses developed by Apple has been talking for a long time. What if it will have such a characteristic, design, etc. Although all are theories based in part on what AR Kit offers for iOS. However, as we say, they are not the only ones and there are many other actors who seek to give this technology a real and justified use.
Of course, it cannot be confirmed whether the contribution that these glasses would make to the Niantic augmented reality experience would be focused only on the audio section (because of that small speaker that seems to be seen on the temple) or would also imply visualization of images in the lenses.
However, it is also true that this teaser clashes a bit with some past statements of the company in which it said that they had no intention of developing hardware, only to help with the design so that the user experience was as they thought it should. Hence the agreement signed with Qualcomm to jointly manufacture a new product .
In addition, we must not forget that no matter how much they are one of the most important companies in AR issues with titles such as Ingress, Pokémon Go or the most recent Harry Potter Wizards Unite and without forgetting that recent agreement with Nintendo to bring titles like Pikmin between others to the same field of augmented reality, it is not the same to enjoy software than hardware.
It might be a bit risky to get into that terrain. Where it is of vital importance to have well controlled sections such as the shipping times of the merchandise, guarantees, etc.
Niantic's AR universe
Whatever it is, they end up being the ones who manufacture the product from scratch or simply ally themselves with some other manufacturer to create them, the truth is that they are right now one of the few companies capable of giving value to a product of this type.
And it is that if an exclusivity agreement were even reached (even if it was only temporary), that could facilitate achieving a number of initial sales of a product that no matter how much we want it still seems to be early to launch. Because it is not clear to what extent we all have the same interest in going down the street with glasses that are going to give us many more  inputs  if possible.
What is clear is that the universe that Niantic can create around augmented reality is very attractive . Can you imagine going down the street hunting Pokémon with glasses of this type? The power to believe that you are indeed a Pokémon trainer and that when you look at your side you see how it walks by your side?