NFTs (or Non-Fungible Tokens) have been with us for some time, and the truth is that most of them have always been the subject of a fairly deep debate. There are many enthusiastic users who are betting on them almost from the beginning, while we can also see that a large number of people do not understand them (or do not want to understand them). Diving into them right now can be a bit tricky, but this will change with the arrival of NFT 2.0.
As we say, the demand for NFTs has been growing a lot since they became a reality, but despite this, today they are complicated to use. This means that people who invest in them may be doing it in a bad way, losing quite large sums of money. However, this appears to be very close to changing as NFT technology evolves to a point where it becomes more transparent and trustworthy.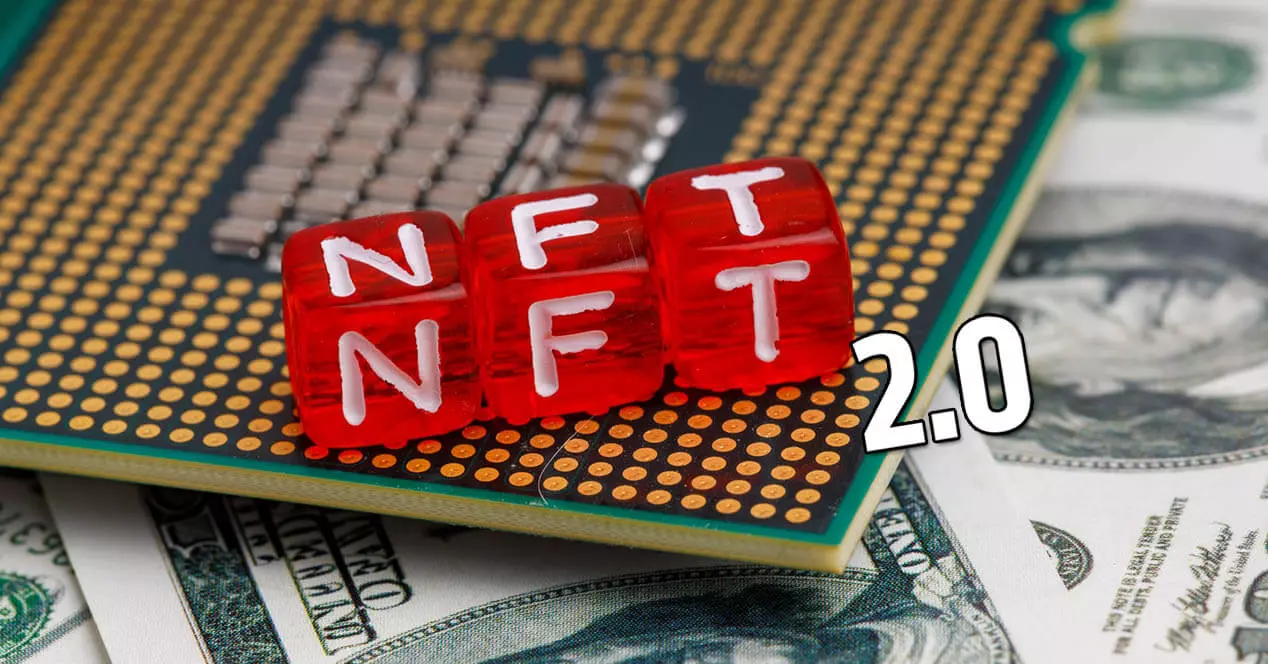 An evolution that e-mail has already "suffered"
The technological advances that we have been experiencing for several decades have mostly one point in common: they all took time to become a reality . Email, for example, began to be established little by little, and in the 1990s, large companies needed to hire specialists to help them code emails. This meant that the first companies to provide these services enjoyed a wide advantage over their competitors, and this is something that could happen with NFTs.
Most companies or entities that seek to gain a foothold in the world of NFTs need workers to make the leap to Web3 . This is how the future of the Internet is known, where blockchain technology and the token economy will be placed as the main axis of the entire system. This is obviously also directly affecting the consumer of NFTs, since this technology is currently not adapted to mainstream consumption , something that is hampering its development.
Currently, it is very easy to see how there is a big difference between the price tag of an NFT and the value that its consumers give it, something that is destroying the demand for them. Like everything else, the natural evolution of NFTs (or NFT 2.0) will seek precisely for these to have a greater number of utilities and, therefore, be much easier to understand by the great mass of Internet users. To do so, it will be necessary for companies to incentivize the acquisition of NFTs more deeply , and for them to put an even greater effort to make the leap from Web2 to Web3. Those that do not succeed will most likely end up being eliminated, leaving on the market those that have made a stronger commitment to Non-Fungible Tokens, as happened with email.
The great rise of NFTs
That NFTs have seen an explosion in demand is no secret. In 2021 alone, these are estimated to have exceeded $17 billion in trading volume, a spectacular figure. The most curious thing about the matter is that all this volume of money belongs to less than 400,000 holders , which means that each user corresponds to 47,000 dollars in transaction volume. The technology is only taking "its first steps", and in fact it is estimated that in 2026 the figure will skyrocket to 147,000 million dollars.
Leaving the figures still aside, you don't have to be very involved in the world to realize how fast this sector is growing. You just have to see how big companies like McDonald's or Adidas already have their own NFT collections. In addition, we have also seen in a very short time how NFTs have gone from being 8-bit pixelated images to very complex 3D animations, and even have video game mechanics. Not everything is positive, since there are so many NFT stores or platforms, there has been a fairly large saturation in the market. In fact, in March 2022 it was found that there were more NFTs than public websites.