Microsoft is betting everything on Edge, its new web browser. This program not only wants to be one of the best tools with which to connect to the Internet, but it also wants to cover other types of needs within the operating system. And one of them is to open PDF documents . Currently, Edge is one of the best and most complete free PDF viewers that we can find on the entire network. And, as if that weren't enough, Microsoft continues to work on improving this functionality, preparing new functions that will arrive very soon.
Edge's PDF viewer has long been much more complete than Google Chrome's. But Microsoft is not stopping. A few months ago, the company showed that it was working on new functions and features that would soon reach this viewer. Now, we can already know what are some of these new functions, which should not take too long to arrive at our computer.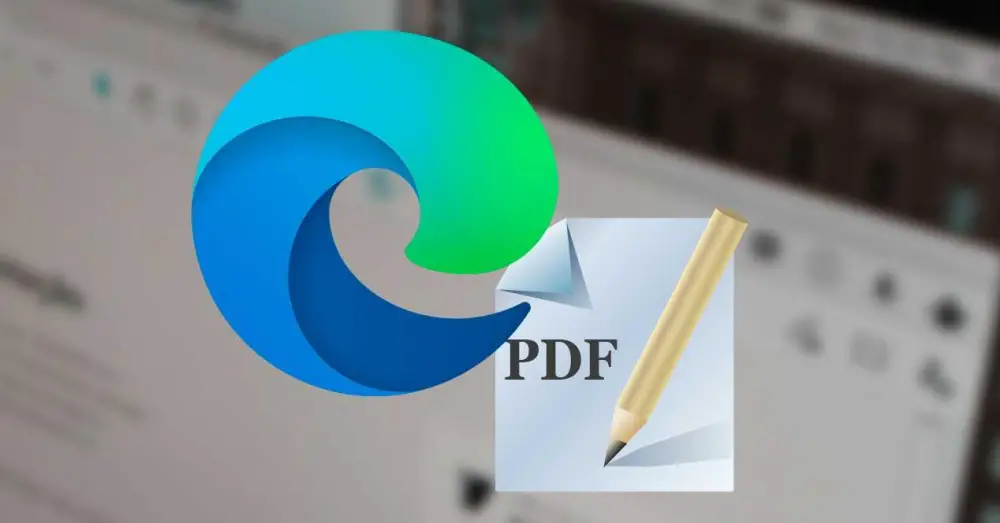 New Features for Edge's PDF Viewer
One of the most anticipated features that will come to the Edge PDF viewer is a function that will allow us to resume reading the document from where we left it last time. Until now, when opening a document, it was opened from the first page. Edge will now remember the last page we visited, and opening the document again will take you directly to this page.
Another aspect that Microsoft is going to improve is the selection of text. Until now, selecting text in a PDF was not easy, it seemed like it was selected in jumps. With the arrival of Edge 89, this improved a lot, but Microsoft still has several tricks up its sleeve, and will soon offer a much more seamless and consistent experience when it comes to selecting text from PDF documents.
Scrolling between the pages of a document is another aspect that will improve very soon. Soon we will be able to move much faster from page to page (or two by two, if we have the double page view activated). In addition, it is intended to improve performance when changing pages by eliminating the white bars that usually appear while loading pages in long PDFs.
Edge will also soon receive a sidebar where the thumbnails of the document pages will appear. This feature is already available in Chrome, and is one of the few things that Google's PDF viewer offers to seniors.
Finally, the Microsoft viewer will also be compatible with signed PDF documents shortly, being able to validate the digital signature of the document.
Availability
Some of these features are already available in the Canary branch of the browser (that is, in Edge 92). However, other features are still under development and not ready for users to use.
Features now available in Edge Canary will reach all users when version 92 reaches stable. And those that are still in development will arrive, as soon as they are ready, to the Canary branch.
Of course, Edge not only wants to become the best web browser, but it also wants to be the best PDF viewer for Windows. And he is on the way to achieving it.