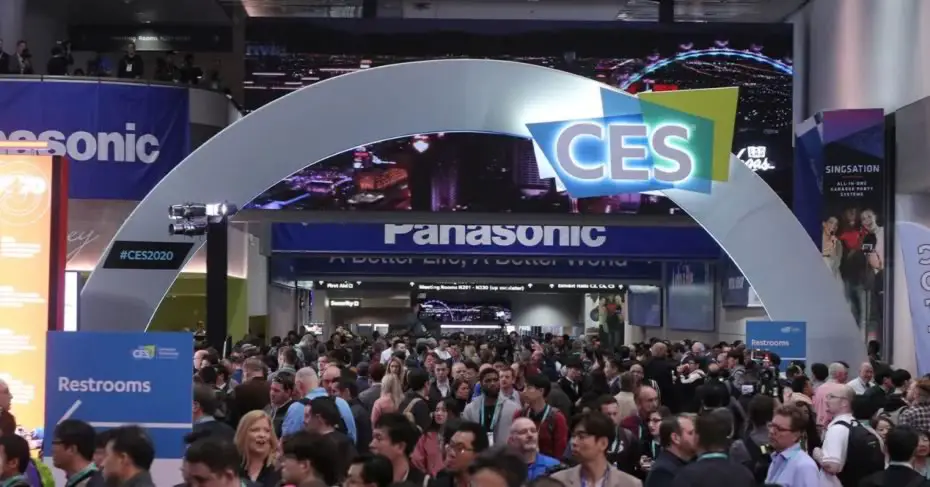 The CES technology fair is over. The annual Las Vegas event says goodbye, and now we only have to count the days for the MWC to begin. But while we wait, it is time to review the most striking and curious products that have walked through the Nevada desert. These are some of the ones that have caught our attention.
---
---
Razer Tomahawk N1
Razer arrived at CES with the launch of its first compact desktop computer. This is the Tomahwk N1 , a team of small dimensions that has been designed with Intel taking advantage of the new motherboard with reduced form factor and slot connection released in the future NUC 9 Extreme. Razer's proposal is larger in size than Intel, however, partly with an advantage, since in this box we can connect large graphics cards, such as the NVIDIA GeForce RTX 2080 Super that is included.
---
Q950TS QLED 8K, Samsung's frameless TV
The frames have disappeared on Samsung's new TV. It is something that many users have been asking for years and today, finally, it is a reality. Samsung's new Q950TS QLED 8K unveils a frameless Infinity Screen design that is spectacular to watch, bringing the speakers to a mere 15 millimeters thick.
The panel occupies 99% of the front of the TV, so when viewed from 3 meters the tiny bezel disappears completely. It has a Quantum 8K processor to rescue the image at the panel resolution if needed and a host of technologies related to artificial intelligence and the way in which the sound is taken care of.
---
Vision-S, the Sony car
Sony making cars? More or less. The Japanese brand has partnered with a large list of companies with experience in the motor world to create the Vision-S , a platform that serves to demonstrate everything Sony has to say in the motor world. It is a representation of the vision that the manufacturer has where mobility is going, and if you thought that mobile phones were the technological top that a human reached, it is because you have not seen where today's vehicles are going in day.
The result is a spectacular vehicle with an endless list of sensors (33 in total including Sony CMOS sensors), an ultra-panoramic screen that covers the entire dashboard and a 360 Reality Audio sound system that delivers surround sound in each seat. There is no lack of software led by artificial intelligence, LiDAR detection systems and a whole arsenal of technology with which to enjoy maximum security and the best multimedia equipment. Will we ever see it on the roads?
---
Lenovo ThinkPad X1 Fold
Folding fever continues to expand and the next to present its flexible device has been Lenovo. In this case, the manufacturer's proposal is a tablet with a laptop soul, since this 13.3-inch device is able to fold its screen in half to become a closed notebook. If you prefer, you can fold it halfway and adopt a form factor similar to that of a laptop, at which time you can attach a magnetic keyboard of the brand to transform the device into a small and portable work laptop.
---
Mateo, the smart bath mat
This product is so simple that it attracts attention for how well resolved and thought it is. Who does not have the habit of jumping on the scale when leaving or entering the shower? That's just what they thought of Mateo, the company behind this smart bath mat .
It is a classic bathroom mat that includes sensors capable of calculating our weight and checking our footprint, informing about where we drop our weight and even offering exercises to correct it. At the moment the model presented at CES is a prototype, but they intend to launch a crowdfunding campaign in the coming months.
---
Bosch's intelligent sun visor
When we talk about technologies applied to vehicles we think of radar and autonomous driving systems, however, Bosch's latest idea could interest you much more. It is a transparent windshield equipped with an LCD panel formed by independent cells that will be activated to make only in your eyes.
In this way, the useful surface is optimized to continue to have visibility even with the panel deployed in front of us. A camera is responsible for detecting the driver's face and calculates the cells that must be activated to avoid the reflection of the sun in the eyes. Super ingenious
---
The PlayStation 5 logo
Many rumors suggested that Sony could reveal new details of its next console in the presentation of Las Vegas, but unfortunately everything remained in a logo. And it is not that it was a big surprise, since the brand confirmed that PS5 will have the logo that has been accompanying the different generations of the console in all these years, so the image you see on these lines is the maximum that We can tell you about it.
Of course, there are still many things to discover, and it is that Sony says that beyond the details that are known of the Dualshock and the few brushstrokes that have been told of the platform, there are still many surprises to discover about the future PS5. Don't you want to meet her?
---
LG's stand at CES 2020
As every year, LG prepared the entrance of its stand with a visual show, but what it brought to CES 2020 was simply spectacular. The manufacturer built a giant wavy screen consisting of 200 55-inch panels, giving life to a spectacular screen in which marine life came to life as an underwater aquarium.