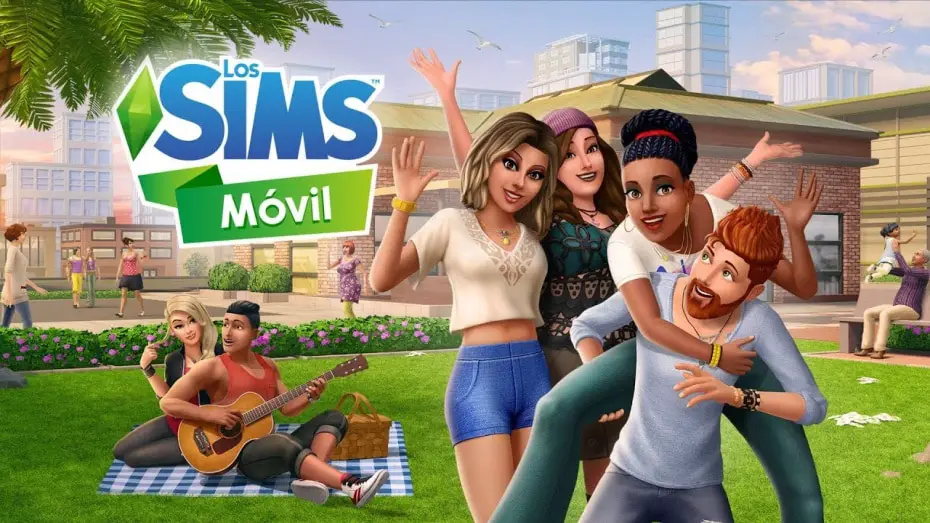 If you are a lover of simulation games, you will undoubtedly have spent many hours in front of the computer screen or the console playing The Sims. This is a mythical game of life simulation in which we have to manage absolutely all the tasks of our character in a world that we ourselves create. This same experience can be transferred to our mobile thanks to the port that EA has made and that works really well.
With The Sims the possibilities of fun are many, since the interesting thing is to mount an authentic adventure in your head to be able to fully enjoy the characters that you are creating. It is important that everyone has a story behind and a common goal, as if it were a Reallity Show. In the end you will act as the spectator who also has the power to order what each one does at will.
Mobile Sims won't let you down if you love simulators
The Sims have evolved on the right track and now we can create the character with the character we want. We can have in one house a very villainous person, a very good one and a crush in the middle. Starting from here you can assume an active or passive role in history as we can let our sims communicate with each other and make life for themselves or actively participate in their life either from the iPhone or iPad. The problem will undoubtedly be that this is a tremendously addictive game and you will surely spend many hours hooked to your mobile device to see how events unfold. In the end it will be like seeing a Big Brother since a lot but lively and surely without so much anger.
And it is that the situations can be tremendously curious as for example impossible affairs, or even horns within the same neighborhood. And obviously the feelings of hate are very well represented with possible fights or quite the opposite, the hypothetical reconciliation . The truth is that in the aspect of social relations in these Sims for mobile they have managed to transfer the experience that we can have on our Mac with the complete game.
And unlike the original Sims, this time we can accompany our characters to work without problem. For example, if our sim is a waiter in a cafeteria, we can accompany him and help him in his work such as cleaning the coffee machine, taking off gum from the tables and of course making an incredible coffee. This means that we can have a greater interaction with the environment and we can meet many more people because obviously we must also interact with colleagues and clients, and here there may also be important friction.
The essence has it without a doubt as we can build our home at will, or go out to organize social events. As we do on a Friday or any Saturday we can go to have a coffee with our friends, or have a romantic date in a restaurant with someone very special to us. The possibility of traveling to places that are prefabricated in the game and that have a specific function such as pubs, restaurants, gym, museums …
In the aspect of construction we can also design our ideal home to our liking. Starting with the foundations and raising the walls until deciding the interior decoration. The grace that this game has is to start with a slightly shabby house and with the hard work of our character go earning more money. With this paste we can spend it on a new sofa for the living room or in a new kitchen to create incredible recipes.
As soon as we start the game, we will have the possibility of creating our sim. Starting from sex and name, to the general physical aspect and sets for different social events. Obviously we find many fewer options than the PC or Mac version as is obvious but we can certainly try to replicate our physique or that of someone around us if we want to have a better time. Then you must decide what skills you want each of the sims to stand out. For example, you can make one an expert in the kitchen while another is a handyman of mechanics or a real gymnast.
The versatility that we can have with this game is incredible and without a doubt if you have had a great time with the versions for consoles or computers, with The Sims Mobile you will have a similar experience. The fun is guaranteed and the crazy things you can do are many and we invite you to create your character and investigate everything you can do with your character. But be careful, you should be very careful with your needs and make him eat when he is hungry or take a shower when he smells something bad. All this ends up affecting your mood and therefore the relationships and actions you can perform.