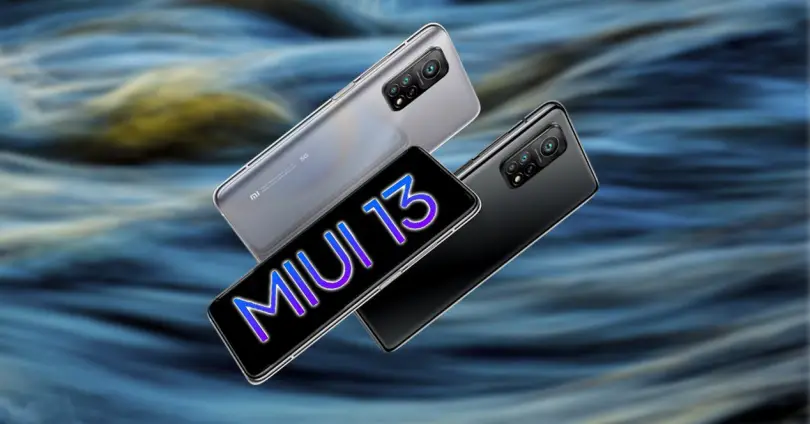 Xiaomi not only has prepared a good portion of news for its next version of the operating system. Since, as we already reported, those in charge of giving life to future versions of MIUI have been in charge of collecting, in the company's Chinese forum, the possible news of MIUI 13 . Now, the Asian manufacturer has proposed to end forever with all the software errors that are suffering in its customization layer,
The team that is currently working on the operating system of the Chinese firm is aware of the desire that users have for the arrival of MIUI 13 . Not only for the fact of trying it, but also to know the improvements and novelties with which the brand wants to provide its next software. For this reason, this new decision that Xiaomi has made will be crucial for its development.
A new department for MIUI
In recent times, hardware has occupied a central place for the Chinese brand, as it is better known for its mobile devices with competitive prices and other products, than for other aspects such as its own system. This has led to some inconsistencies that its users have not liked, since it is common for the different problems they suffer with their customization layer to be constantly reported.
Although the truth is that those users looking for a cheaper mobile do not report such errors as much. Since, above all, those who are looking for a high-end mobile that has a higher price do it. Since, despite paying a higher price, they see how Xiaomi's software is not consistent and has different errors.
Therefore, Xiaomi has made a decision to improve the quality they offer with their customization layer. For this, it has created MIUI Pioneer , a new department focused on completely solving all the problems of your system. All with the aim that all the complaints and controversies that have arisen with its latest updates, disappear with the arrival of the next version of its software.
Although, for now, this department is exclusively operational for users in China. However, it is expected that, after this initiative, Xiaomi will decide to officially extend the functions of the MIUI Pioneer globally . Above all, for users from other countries, such as Spain. Mostly so that they can see that their complaints regarding their software ROM are being heard. And therefore have a possible solution.