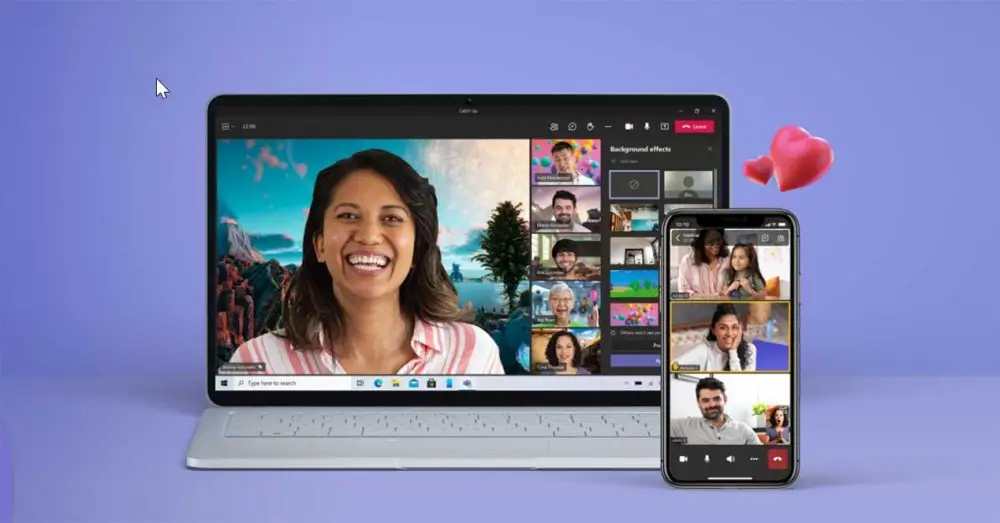 Video calls have become a tool that has been growing in popularity in recent years. The proliferation of telecommuting has caused Microsoft's Teams platform to gain some popularity in a short time, as well as the trust of a good number of companies. It is also used by home users to stay connected with family and friends, through text chat, calls and video calls, all from the same application.
During the Windows 11 presentation event, Microsoft already announced that it was working on a new version of the desktop application for its communication platform, Microsoft Teams. Some images have been leaked about it that show us what the new design of the popular Microsoft application will be like, with an Edge-based appearance.
Microsoft Teams 2.0 will arrive based on Edge
As we have mentioned, Microsoft has already announced that it was designing a new desktop version for Teams. This application will arrive based on Edge WebView2 and React.js (JavaScript front-end). This new client for the popular Microsoft communication application that was first announced during the Windows 11 event is known as Teams 2.0. With this tool, Microsoft intends to get closer to consumers by making it accessible to more devices, although initially it will be exclusive to Windows 10 and Windows 11.
Thanks to a leak, WindowsLatest media has been able to download and install a preview of the new Microsoft Teams application. They have been able to use it although it is not complete since it does not allow adjusting the noise cancellation and the joint mode still does not work perfectly. This new application was built around the Microsoft Teams website and in principle there are no major differences with respect to the current version. The biggest caveat is that it uses Edge WebView, so it must be much faster than the current version with Electron. Plus, it requires fewer resources, uses less memory, and starts up faster.
With the use of Edge WebView we also found that Microsoft has removed the address bar from the browser and it will be able to run as a standalone window as the native desktop application. In addition, it can be noticed that it is based on Edge because when you right-click on the application, the Edge context menu appears.
Teams 2.0 will integrate with all Windows 10 features
This new Teams client is designed with consumers in mind and to drive performance . It is also intended to have a constantly updating nature thanks to the use of Edge WebView. This way, your users can easily download and update the application.
In addition, Microsoft has also been in charge of enabling the integration of all Windows 10 features, including native notifications, as well as the next chat application that the application will have available in Windows 11. The new Teams client based on web is currently under development and at the moment it is unknown when it will be launched definitively.