The properties of phones are even more amazing with the passage of time. Manufacturers are looking for new ways to make it easier for the user to use and carry out activities with the device. As a result of this and given the huge number of hours during which we use the mobile, fast charging was developed.
One of the main companies that began to integrate this feature in its battery was Xiaomi, but nowadays there are all the brands that incorporate fast charging in their smartphones. Thanks to it we can have the terminal ready in a very short time . It all depends on the capacity that your battery supports, although there is the possibility of charging the device to 100% in a matter of 15 minutes.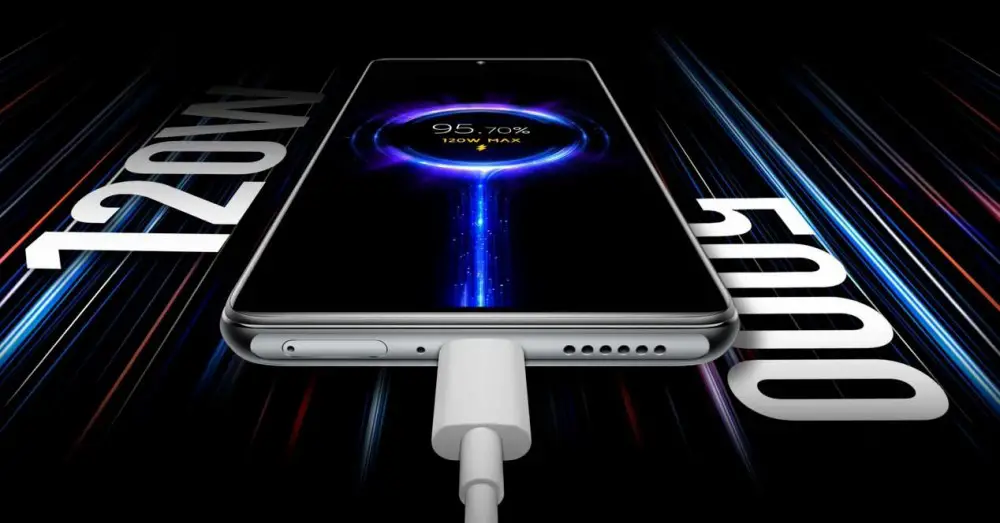 Future technology
If you are a busy person who does not have enough time to charge your mobile, perhaps you should opt for one of those available for purchase in Spain with the highest fast charge on the market. The options are quite numerous and you can opt for practically any manufacturer. Of course, except for one specific case, the standard is set at 65W, although in the not too distant future we will begin to see how the range of possibilities is extended.
Xiaomi 11T Pro
The tech giant was not only the forerunner of this property, but also the first to establish 120W fast charging on its phones. This allows you to enjoy it again in just 16 minutes.
Undoubtedly a negligible amount of time that together with its 5,000 mAh battery guarantees that your terminal never leaves you lying down at the worst possible moment. If you want to delight yourself with this impressive loading speed and the impressive specifications of the Xiaomi 11T Pro, you must pay a figure close to 600 euros.
Huawei Nova 9
It is true that it does not have Google services, but Huawei is still alive and well to provide smartphones with great specifications. The recent launch of the Asian firm in Spain offers a 66W fast charge at a cost of 380 euros.
This capacity ensures that the energy is fully replenished in a period of time close to half an hour . This is just the time it takes to shower and dress to go out with friends.
OnePlus Nord 2
Another of the Chinese companies in the market has several terminals that integrate a fast charge similar to the previous case. A figure that is generally maintained despite exceptions such as Xiaomi.
In this case, the mid-range OnePlus charges the energy of its 4,500 mAh battery to the maximum in about 35 minutes thanks to its 65W speed. For a price of also 380 euros it is impossible to resist.
OPPO Reno6
The oriental corporation has at its disposal a fairly wide catalog of mobiles that enjoy an excessively fast load. In fact, one of its upcoming releases is rumored to match Xiaomi's figure.
Even so, one of its main terminals according to this feature is the OPPO Reno6, whose 4,300 mAh battery manages to be refilled in about 28 minutes through its 65W load. All this and much more for 410 euros.
Realme GT Master Edition
Everything is cooked in China. The characteristics of the Realme GT Master Edition are ideal in every way at a cost of 280 euros. A sum that is worth paying for its 65W fast charge .
As you can guess with the previous cases, the time it takes to complete the battery power is reduced to approximately half an hour.