Graphene is a material with many interesting applications. Over the years, graphene has become a material that promises significant improvements in batteries, transistors and other technological devices. Surely you have heard of graphene on occasion, but you are still not entirely clear in what applications it can be useful for us, what is graphene really used for?
Graphene has been shown to have many useful applications in the field of medicine, construction or as a component to add lightness to sportswear, but today we will focus on the main uses that graphene can have in technology.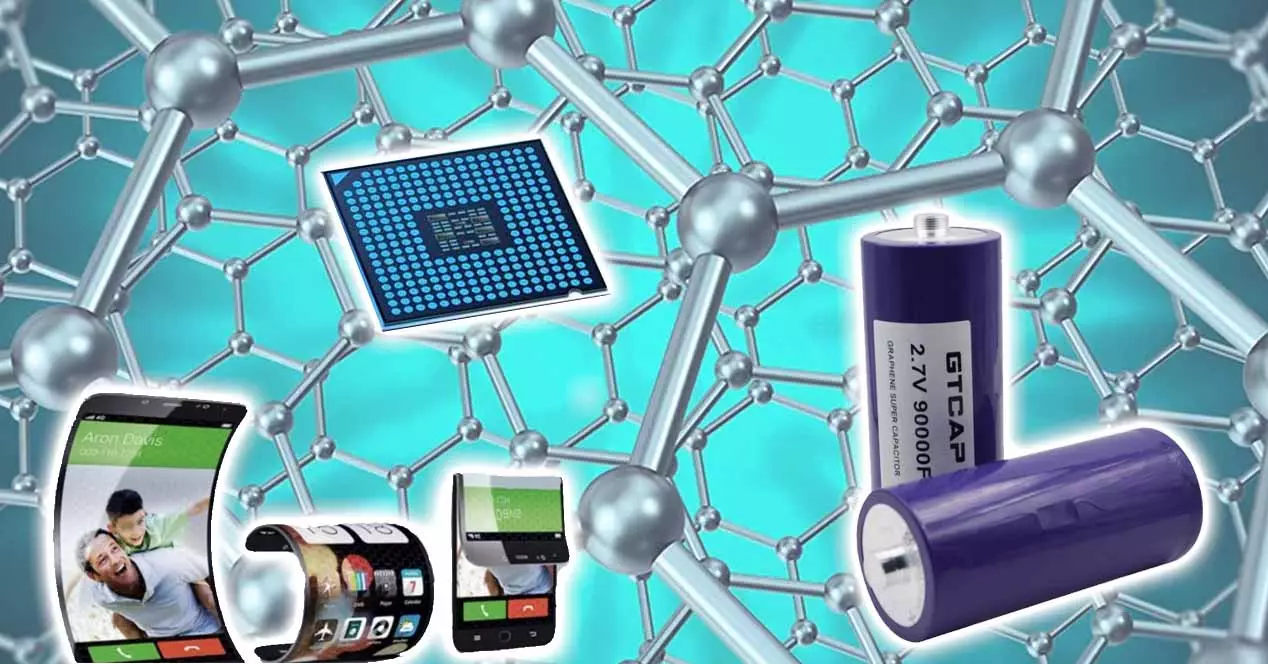 Graphene applications
Due to its flexibility and good electrical conductivity, graphene can become one of the most useful materials for the manufacture of electronic devices.
Computing
The use of graphene in computing can give computers higher speed and lower electricity consumption if the chips are made with graphene instead of silicon. There are estimates that indicate that a hard drive made of graphene could have a greater storage capacity than current hard drives while maintaining the same size.
electronics
For example, there are currently several companies that are working on the development of conductive inks to print circuits from graphene. In addition, its flexible nature can allow the manufacture of devices with flexible screens with the ability to fold or roll on themselves.
Mobile telephony
A new generation of mobiles could come hand in hand with graphene. Flexible, folding and tactile screens of which many brands are already prototyping but have not yet significantly entered the market. For now, it must be curious to handle a totally flexible and versatile mobile.
Internet connection
Graphene nanocircuits can significantly improve the speed and quality of wireless connections. Several years ago there was talk of graphene as a substitute for fiber. Even though this is far from being a reality worldwide, in 2011 researchers from the University of Cambridge were able to demonstrate that graphene is capable of capturing a large amount of light. This particularity can make it a good option when creating cables that are capable of transmitting information at a higher speed.
Headphones
Graphene is able to limit vibration and achieve clearer sound. That is why some brands such as Xiaomi already use small components of this material in some of their headphone models. The manufacturer MediaDevil in 2019 the MediaDevil CB-01 were the first wired headphones that bet on this technology.
Batteries
At the moment it seems that lithium batteries fulfill their function and are capable of giving us good autonomy and faster charges on our smartphones, although in a few years this may be insufficient, since we spend more and more hours of the day connected to a device that has battery.
In the future , graphene batteries can allow us to have up to ten times more capacity and complete the charge in much less time. Some companies have already managed to take the step in external batteries. While we wait for graphene batteries to be available to everyone, we will have to settle for the wireless batteries that we have today.