Soccer is undoubtedly one of the most practiced sports in the world. But beyond sports, there is also the possibility of enjoying this experience on Macs through different games found in the Store and on Steam. If you are a person who loves video games of this theme, in this article we show you the best options compatible with Mac.
What to look for in these games?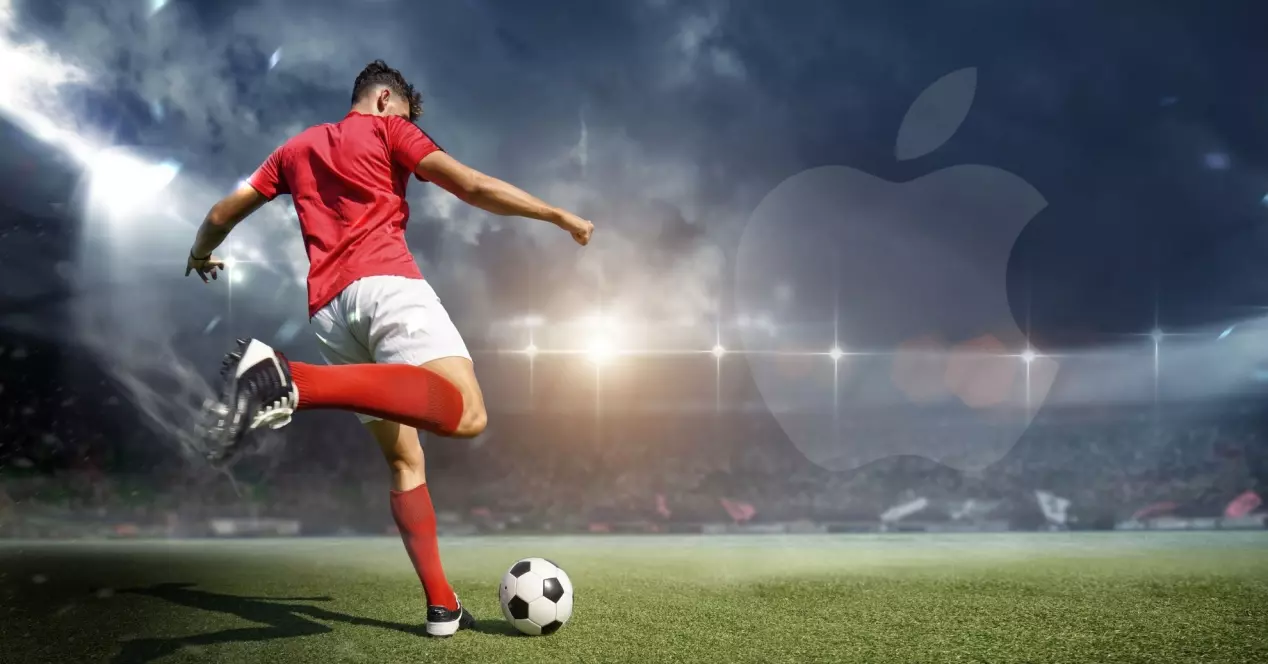 On the net you can find many different games that aim for you to spend a few entertaining hours enjoying the best football. But within this wide variety of options, you must always choose the one that offers the best features. To do this, we recommend that you follow the following points:
Game mode: this is vital, as we will see throughout the article, since there are different games that differ from each other by the game system. Some are more focused on managing a team, signing players or distributing funds. But others have much more weight to be able to control the players and play the games with the Mac. Here it will obviously depend on the taste of each of the users when it comes to getting in front of the Mac to play.
Graphics: this is a fundamental part of any game, since it must have the ability to enter through the eyes to be attractive. This will depend especially on the graphics engine that is going to be used and the graphic level that the developers want to reach. In this case, the type of graph can be detected thanks to the level of detail.
Movement: In soccer games, it is important that the players are controlled in a comfortable way. In this case, a well-implemented system must be available so that there are natural movements, and above all that they do not pose a real problem as they do not have good fluidity. That is why this aspect should always be valued, together with the graph, in order to have an optimal experience.
Price: obviously when you are going to download an app or a new game on your Mac, you are always looking at the price. It is obvious that when opting for a game, it must be assumed that there may be integrated purchases. Also, in the case of payment options, the quality can be much higher as developers have the possibility of making a greater investment.
Full match simulators
When a game of this theme is installed, obviously what you want is to control the players in order to lead your team to true victory. In this case, we will tell you the best options that will be found both on the Mac App Store and on Steam with this game theme.
Footlol

This is quite a different game to be able to enjoy football, without using traditional game systems. They mainly focus on different mechanics of using mines, shields, aliens, cows, glues and many more tricks to be able to decimate the rival team and protect your players. Although it goes beyond the traditional mechanisms that can be had in the great games of this category, without a doubt you can have a good different experience.
Beyond controlling the players, you will be the coach to be able to take the management. In this case, depending on the victories you make, you will advance to be able to improve the statistics of the players and get new uniforms and helmets with which to dress and customize them to the maximum. It is clear that certain objectives must be met at each of the levels in which you find yourself to be able to overcome in all the games you do.
Pixel Cup Soccer
Casual, dynamic, arcade retro style soccer game with a fast pace. The game has excellent Pixel Art graphics , which may remind you of games from the 90s, evoking nostalgia. This is also accompanied by different soundtracks that will undoubtedly end up surprising you at all points, since it allows you to fully enter the experience that the developer wants to convey.
You have several game options. In a game, you can play against the computer's AI, but you can also have a game in local multiplayer. Likewise, to avoid getting bored, a career mode is also included, as well as online multiplayer to be able to enjoy the experience with anyone. There are different competitions such as the World Cup, the America Cup, the European Cup among others.
Developer: BATOVI Games Studio
Super Arcade Soccer
A truly classic game that gives prominence to what is truly important: football. It is focused on an arcade environment. It has direct control and a wide range of actions such as passing, crossing or skill shots. You can play in Cup mode and become the world of the world, but you can also choose not to play alone and enjoy with other people.
This is achieved thanks to the multiplayer mode with which you can connect with any friend in the world and have a 1 vs. 1. In addition, it has 40 national teams to choose from and also 3 different game chambers. In this way at all times you will have absolute control of the gaming experience, and even be able to make really professional recordings.
Furious Goal
With this game you will be able to start the team of your dreams and win the League Cup champion. You can also take part in a real-time battle with your friends online thanks to the multiplayer mode. Obviously, in order to have a better experience, the general rules of football have been simplified to make the game more fluid and exciting. Likewise, a surreal accessory gameplay is added for you to experience a favorite soccer charm.
Choose the best soccer players to gain access to the most epic victories in the entire league. In this way you will show at all times that you are the best coach of the entire generation. You will start by forming the team, choosing the strategy, and even making the appropriate transfers between the different teams that exist.
Focused on sports management
But beyond carrying out a control of each of the players on the playing field, you can also opt for games focused on management. In most cases you will focus on being the technical director of a team. That is why you will be able to choose the players who will participate in the teams, or even manage your own team's budget.
Football Manager 2022
This is one of the great games that can exist in relation to managing a soccer team. At the beginning you will be able to choose between 123 football leagues, both small and large. In this way you can face millionaire budgets, or others that are more modest. You will make up your coaching staff that will help you decide on the signings and support the management you are leading. And about transfers, you should know that you will find a squad of 500,000 real players willing to sign for your league.
In order to win the games, you will create your own board with important statistics in the new data center. Use the same reporting and metrics methods used in real life to make tactical player evolution decisions for success. You will also be able to live the tension of the calendar by beating your rivals to seal last minute deals or work with representatives to create a good transfer climate.
Developer: Sports Interactive
Football: The Hardest Job
As a coach, you will be able to decide whether with your team you are going to be a fair person or if, on the contrary, you are going to be ruthless. It has a graphical interface that is very different from the rest of the football games that can be found. You will be sliding with your finger to the left or right making the best decisions for the team's course. That is why we are facing a theme very similar to that of a classic such as Reigns.
You are going to face many real problems that are experienced in a real soccer team. That is why you will see requests from people around you such as coaches, players, press, board of directors, your family and many more. You must keep them happy, since at any moment a real disaster could be generated in the team and end up fired.
Developer: Cleardot Games
New Star Manager
One of the most interesting options that can be found on Steam about managing a football team. In this case, you will take the reins of the New Star FC soccer team that is practically in ruin. That is why your management skills are needed to make the appropriate signings and start winning competitions in order to get rid of the debt that you have on top of you.
You will be able to control the entire club, from the construction of facilities that are essential to continue advancing in the training of the players. Likewise, in order to achieve maximum economic performance, you will have the option of selecting your sponsor and also motivating the players in the locker room during the break. In this way you will feel like a true technical director of a professional team.
Developer: New Star Games Ltd.
Which is the best option
As it has been seen, there are many games that are available with a football setting. In this sense, we are especially left with two of them. The first is focused on team management, such as Football Manager 2022. It shines for its realism in the signings and in all the movements that can be made to be able to have the best possible team with which to play the brightest matches to rise up. with all the glasses that are possible.
But if you want to take action, controlling the players, Pixel Cup Soocer is the best option you will find for your Mac. With a Pixel Art design that undoubtedly takes you to a not-so-distant past, with a soundtrack incredible. You will be able to choose the players with whom you will make up your own team to face the different challenges that you will have ahead with the aim of getting several cups, among other titles.