When it comes to protecting our home, one of the first gadgets we think of is a good IP camera that helps us control everything that happens around our house in a very comfortable way. A very simple surveillance system to configure so that you can see from your mobile what your security camera is recording.
As expected, the offer is so vast that it is sometimes difficult to find the right model. For this reason we have prepared a complete compilation where you will find ten IP cameras with WiFi connectivity and certification that guarantees that water and other elements will not be a problem for this device.
What does an outdoor IP camera need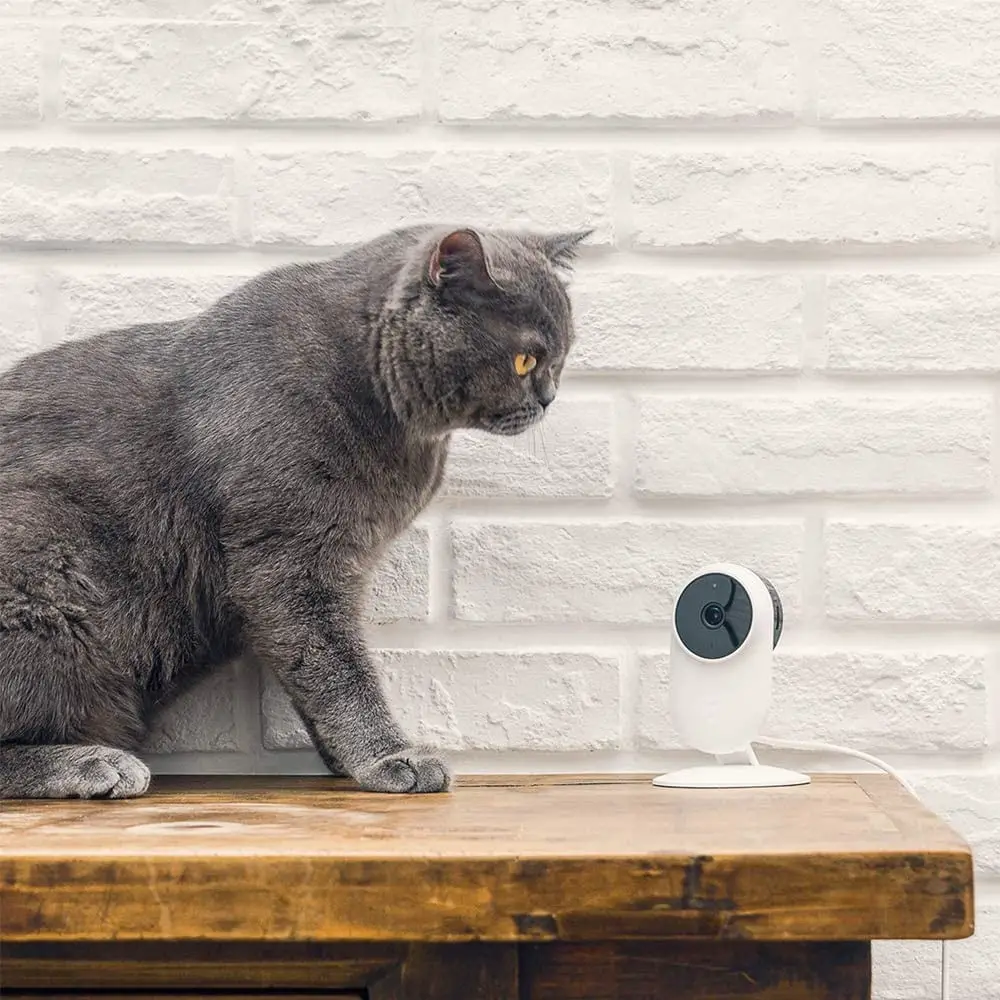 To begin with, the available offer is extremely wide, being able to find models of all kinds. And for example, the security camera that heads these lines is a Xiaomi model that works really well. The problem? That it is not prepared to work outdoors . And it is that, you have to bear in mind that not all the models that you will find in the market have tools with which to withstand the inclement weather without disheveled.
So, the first thing that a surveillance camera should have in condition to use outdoors , is some certification that guarantees that the rain will not be a problem for the device. You can rest assured, since all the models that we have selected for you have this feature so you don't worry about anything.
For this they have resistance to water and dust, so regardless of where you live, you should not worry about this aspect. In addition, all the models in our compilation are IP cameras with WiFi connectivity. Thanks to this, and using the dedicated application for each security camera, you will be able to see in real time what is happening using our mobile phone. Some models are even compatible with Alexa so you can control them in the most comfortable way!
A really simple installation
Until now, and as you may have seen, a surveillance camera to use outdoors must have some kind of resistance to inclement weather and ideally it would be a WiFi model to be able to control it using the mobile phone. But there is another element that must also be taken into account: the installation and configuration.
Regarding the installation process, it should be noted that all the models we have selected have a kit made up of supports and other elements that will allow you to place the surveillance camera where you prefer in a comfortable way and without the help of professionals. In addition, in our selection you will see IP cameras that have an integrated battery , so you will not have to touch the electrical wiring of your home.
And when it comes to configuring these cameras, the manufacturers have made the process as simple as possible to make it as simple as possible. In this way, you just have to download the official application of the outdoor surveillance camera that you have bought and follow the steps that it indicates to have your gadget ready in a few minutes. Let's see the different options we have chosen for you.
Ring Floodlight Cam
The first model that we want to recommend is this powerful IP camera. We already anticipate that the Ring family is one of the great references when buying a model of this type, so you will see three units of this brand in our compilation. In the case of the Ring Floodlight Cam , this is the most vitaminized model, which includes two powerful spotlights to prevent those who love other people's things from having it easy when approaching your home.
Ring Spotlight Cam Wired
Secondly, we want to recommend another model from the Ring firm that will more than meet your expectations. We are talking about the Ring Spotlight Cam Wired , a more decaffeinated model than the previous one, but which still has two spotlights to improve the quality of the recordings. And the fact that it is compatible with Alexa is a value to take into account.
D-Link DCS-8600LH
We move on to another of the heavyweights when it comes to buying smart products. DP-Link boasts a catalog beyond any doubt, and under an impossible name to pronounce hides a surveillance camera that will more than meet your expectations. And yes, this model is also compatible with Alexa to provide a plus of usability.
New Blink Outdoor
And what about the Blink Outdoor IP camera. A model that, as its name suggests, has been designed to be used outdoors. And its incredible battery is a value to consider.
Ring Stick Up Cam Battery
The last security camera of the Ring family that we want to recommend you is this Ring Stick Up Cam Battery. A simple product to install and that has an internal battery so you don't have to heat your head with complicated installations. Add a 30-day free trial with Ring Protect service and you have a product that won't disappoint.
TP-Link security camera
Continuing with this compilation of the best WiFi cameras to use abroad, we did not want to miss the opportunity to introduce you to the TP-Link Tapo family. In this case we are facing the C310 model, a surveillance camera that has support for Google Assistant and Alexa, in addition to boasting night vision.
Topcony outdoor camera
And what to say about this Topcony signature model. A camera with two-way audio so you can interact with people, as well as 2K quality so you can enjoy the best image quality for very little money.
IeGeek outdoor camera
We went to ieGeek to recommend this IP camera that stands out for its bidirectional microphones with which we can interact with anyone who comes to our home. It is perfect for telling the carrier to leave the package in the back.
AKASO IP Camera
We went to the AKASO firm to recommend a very economical model, but that will not disappoint you at all. It has night vision mode, Full HD resolution and is compatible with Alexa and Google Assistant. What more can you ask!
IeGeek security camera
We close this compilation with this camera from the ieGeek firm. A waterproof model through its IP66 certification, in addition to having motion detection and a knockdown price.