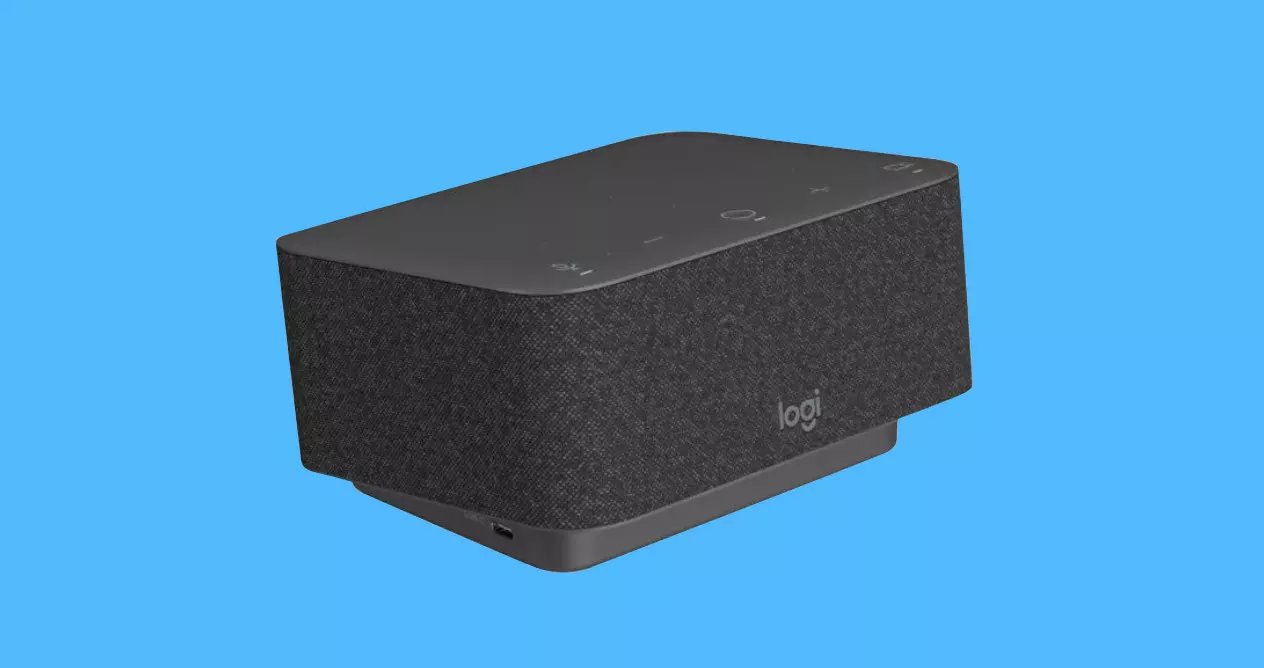 Logitech has presented a new accessory, it is called Logi Dock and although at first it might seem uninteresting, the truth is that it is the opposite. This new Hub not only stands out for the extra connections it offers, but also for the integration of a speaker that can be very useful and convenient both at home and in the office.
Logi Dock, a HUB with speaker
With the arrival of computers with USB C connections, mainly those of Apple that bet only on this type of connector and in turn did not do it with a good number of ports, the HUBs or concertators began to become popular quickly.
Currently there are many options so that each user can find the one that best suits their own needs. Thus, there are them with a wide variety of connections, also with the option of adding SSD units to even serve as external storage, etc.
However, we had not yet seen a HUB like the Logi Dock . The new Logitech proposal not only stands out for the ports it incorporates, but also for the inclusion of a speaker. In this way, this small accessory not only provides versatility on a day-to-day basis, but also the ability to play music with higher quality than the speakers integrated in the equipment and even the option to improve your calls in applications such as Zoom and similar by including also a microphone.
Interesting right? The truth is that the idea of ​​Logitech is quite good and it is sure that in official environments or for all those who are looking for a minimalist workspace they are interested. Because the number of accessories around the equipment is reduced, thus leaving a much cleaner configuration. But let's see what this Logi Dock offers.
Seven ports for comfortable work
The Logi Dock offers seven connections in total, where one of them is the one that allows you to connect directly to the computer using a USB C cable. The rest of the ports are two USB C, two video outputs for the use of external monitors, two USB connectors A and a Kensington security slot.
Together with a power adapter that powers the dock itself, it is capable of offering up to 100W of power , more than enough to charge laptops that require a greater amount of power. For example, with this dock you can load a 16-inch MacBook Pro or other gaming equipment from brands such as Razer, Dell, etc.
An almost perfect dock for home or office
As you can see in the images and after knowing the main technical characteristics of the Logitech dock, it must be said that it is a very interesting option for use both at home and in the office.
Thanks to the integration of the Logi Pune application, it will be possible to perform actions such as joining a call, mute the microphone or activate the webcam by simply pressing one of the physical buttons on the dock. So it is much more than just a concentrate of ports.
Available in dark gray and white, these new Logitech docks would arrive this winter at a price of $ 399 . A bit high, that's true, but similar proposals in terms of quality and connections are a bit cheaper, but not much more.
Therefore, although there is a wide variety of docks, you should still keep an eye on it when it is released if you are looking for something similar. That not only helps you improve the daily use of your equipment by not having to connect and disconnect a multitude of accessories when you get home or the office with your laptop, but also in everything related to the multimedia experience.