With the arrival of MIUI 11 to Xiaomi and Redmi phones, the options of the phones changed dramatically. Among them one of the most important sections, that of notifications was totally affected. This has meant that in order to see the notifications on the lock screen , what we knew so far is no longer useful and we have to solve this problem with other methods.
This problem spreads among all kinds of users and causes us to have to unlock our mobile to see them, whether it be from a pattern, pin or fingerprint reader . In case we don't want to make notifications visible to everyone, we can always protect notifications in MIUI 11 with facial recognition , one of those add-ons that make MIUI different.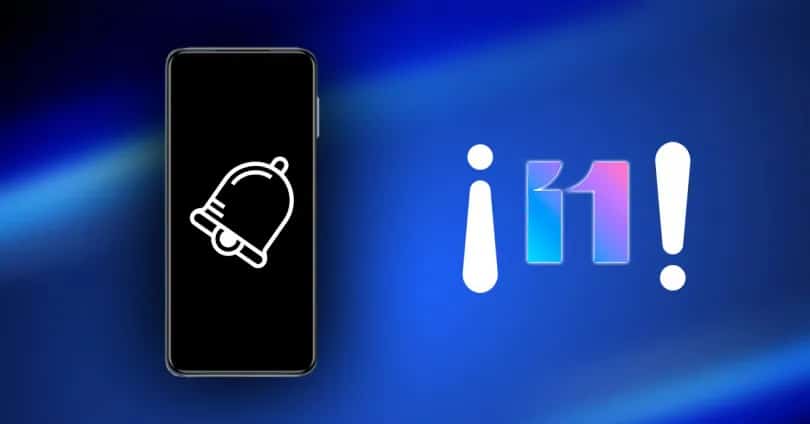 Set up notifications on MIUI 11 lock screen
The main problem that we find with MIUI 11 lock screen notifications, has a clear relationship with all its available options. It is very important that we know how to configure it properly and for this we will have to enter the "Settings" of our mobile, look for the option called "Notifications" and check first that we have all the apps we want.
Then we must touch the option " Notifications on the lock screen " that we have highlighted in the images. It will take us to a new list of applications from where we will be able to choose which applications and services if they will be shown as notifications on the lock screen and MIUI 11. The previous option refers to all notifications and this specifies us only on the screen of blocking, it is important to be clear.
What content do you want to see in the notifications
Although we have the rest of the options configured correctly, if in the next section that we explain you do not have it adapted, we will not be able to see the notifications that we want on the lock screen. We will have to repeat the previous process and enter Settings> Notifications> Notifications on the lock screen and within this option choose " Format ", to see various options.
Within format three different options seem to us that mean the following:
Show notification content : This option shows us all the content, for example in WhatsApp messages we can read the message they have sent us.
Show notifications but hide content : Sensitive content will be hidden, for example WhatsApp messages, although we will see that we have some chats pending reading.
Do not show notifications on the lock screen : No alert or type of notice will appear on our lock screen.
Problems with some apps on the lock screen
Although we have followed the previous steps as we have explained, there are some options within MIUI 11 that may be contradicted in some applications. To solve it, what we will have to do is go to Settings> Applications and choose the app that is causing us problems.
Among its options we will find a section called notifications, where we must check that they are checked and allowed. Above all we should look at the option called Notifications on the lock screen , because we could be receiving them in the notification bar but not appear where we need them.
Smart battery may be the problem
With the arrival of MIUI 11, the system received a major change that may cause some processes to automatically shut down to save battery power. This solution can be very useful in games and other types of applications that are not necessary, although for example in email or messaging apps it can be a real headache. Luckily solving it is very simple, we will only have to follow the next steps that we explain.
First we enter Settings, search and enter Battery, then click on the Battery Saving options. In this section we will see the different applications that we have installed and we will be able to enter each one of them to know what type of configuration it has. The most recommended is to choose the option " Battery saver ", although in certain cases we will have to opt for the " No restrictions " mode so that all notifications appear on the lock screen.
Remember that this process can increase consumption, so we must be careful with the number of apps to which we give permission without restrictions.