Learning first aid is something fundamental that we should all know, since when the time comes we could save a life thanks to it. Unfortunately, it is not always easy to access training of this type, since most of the courses that are taught of this type are usually done in person. However, on the Internet we have the possibility of accessing some of these courses online without having to leave home.
With these courses that we bring you in this article you will be able to learn basic first aid, and you will even be able to obtain a certificate that certifies that you have completed the course. Some of these websites offer access to this course completely free of charge, although two of the options that we bring you in this case are paid.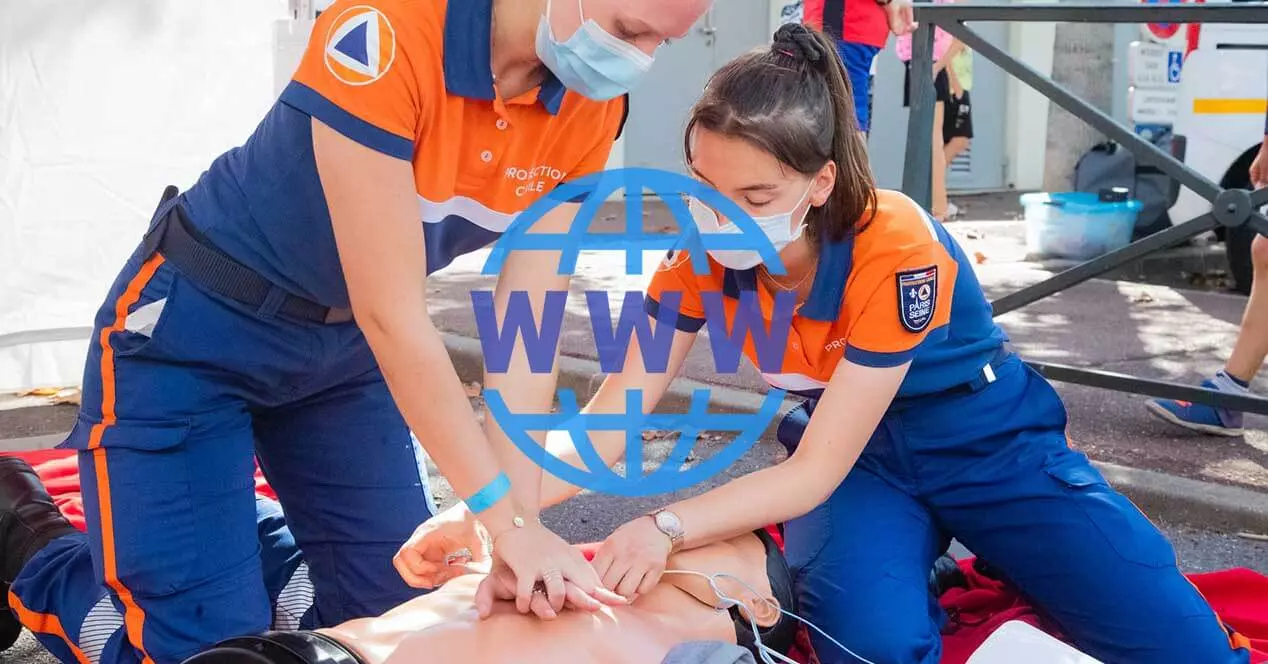 At Edutin Academy we will have the opportunity to take a complete free first aid course. This course will help us to interpret the fundamentals of first aid in the best possible way, as well as to apply this care in cases of open wounds or in case of accidents of all kinds.
This course is, as we say, very complete, and is divided into 7 different units so that we have the entire agenda separated and organized in the best possible way. You can take the entire course without having to pay a penny, although you will have to go through the checkout if you want to obtain an accreditation certificate.
This website also offers a free first aid course, and one that is also quite complete. In this case we are going to find an agenda that is divided into 13 different topics, in which we will see how to perform basic CPR or how to act in the event of burns or poisoning , for example.
The completion of this course will be done through the virtual campus that this course platform has , and for this it will be necessary to register in advance. As in the previous case, with this website it is also possible to obtain an accrediting certificate, which in this case will cost 5 euros and will be delivered in digital format through a QR code.
At AulaFacil we also have a free course that we can use to learn the basics of first aid . It is true that this course is much simpler than the previous ones, but it still sums up very well the most important thing we have to know about first aid that we must know before calling emergencies.
In this case, the course is divided into 28 lessons that, as we say, are quite a bit shorter than the ones we are going to find in the two previous courses. On this occasion, we will not have the opportunity to obtain any type of supporting certificate.
How could it be otherwise, the Red Cross also offers online courses to learn first aid. These are developed entirely through the campus that the Red Cross has for it, and although we can do it completely at our own pace, we will have a month to complete it.
The only requirement that we must meet to take this course is to be over 16 years of age . On this occasion, the course has an enrollment cost of 72 euros, and if we obtain the final grade of "Apt" in it, we will obtain an Accreditation Diploma from the Red Cross.
Udemy is the last portal that we bring you in this article to learn first aid. In this portal you will find a large number of courses of all kinds, some more general and others more specific focused on babies or the elderly , for example.
In this case, all the courses that you will find in this portal are paid, starting from 14.99 euros for a limited time. All the courses that we complete will give us access to a certificate that will indicate that we have finished it.