Just a few weeks ago Apple introduced its new phones. And among all of them a new launch has undoubtedly stood out, that of the iPhone 12 mini . Apple's most compact phone, with permission from the SE, and it could certainly be one of the best-selling. If you have done with it, it is essential to buy a good case.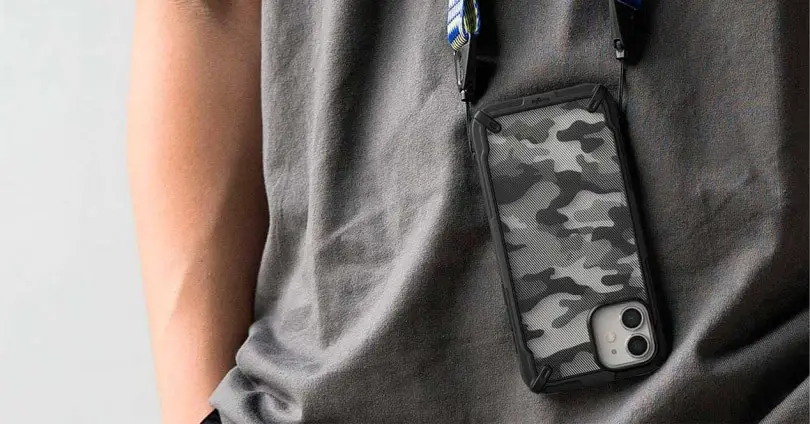 The new Apple phone stands out above all for its more compact size and lighter weight. Although its finishes are as top of the range as the other iPhone 12, hence the importance of protecting it with one of these covers that we bring you.
With reinforced corners
A classic among transparent silicone cases, which have reinforcement in the corners , one of the most affected areas when the phone is accidentally dropped. These areas have more material to absorb impacts, so this area of the iPhone 12 mini remains more protected.
Imitating wood
We like this case above all because it has a much more attractive design than many others that we see in stores. Its wooden look gives it an elegant look. It also protects us with flexible TPU rubber, covering its edges, even the buttons of the phone. The wood finish gives it a better grip .
Camouflage design
This case offers us a camouflage design that shows the color of the phone , since it is semi transparent. It has reinforced TPU edges, which absorbs the most common shocks. It also has two holes to place a ribbon and wear it around the neck.
With card holder
Although it has a card holder, it is not the usual leather case. In this case, its design is much simpler and minimalist. It has space for a card , although it is also in book format. The iPhone 12 mini has its own silicone case on the right side. While when it is closed it covers the front of the phone.
With extra protection for the camera
In this case, the case boasts a 1.2mm thick border around the camera , so putting it on a surface never touches the lenses. It also has the same extra thickness in the corners, on the front, preventing the screen from touching a table, for example.
Pack of nine covers
This pack of covers is undoubtedly one of the best options we can buy, because we can have these nine for the price of one . We have different colors, such as black, red, green, pink, light blue, dark blue, pink, and transparent. All of them made of silicone, so they offer excellent grip.