Updating an operating system always causes a stir due to the large number of new features that this type of update usually brings with it. But in the case of iOS, this is multiplied and by a lot, since interest grows in the innovation that Apple usually brings with it and the new improvements it makes in terms of privacy and software . For this reason, after a launch of iOS 16 that has brought great improvements, especially in the field of customization, users are already waiting for the arrival of iOS 17.
WWDC is held every June by Apple, designed so that developers can see first-hand everything that Apple brings in its new operating systems. There are approximately three months left for iOS 17 to see the light once and for all and be shown to the world and although the wait is still a bit long, there are already users who have shown their wishes for this update.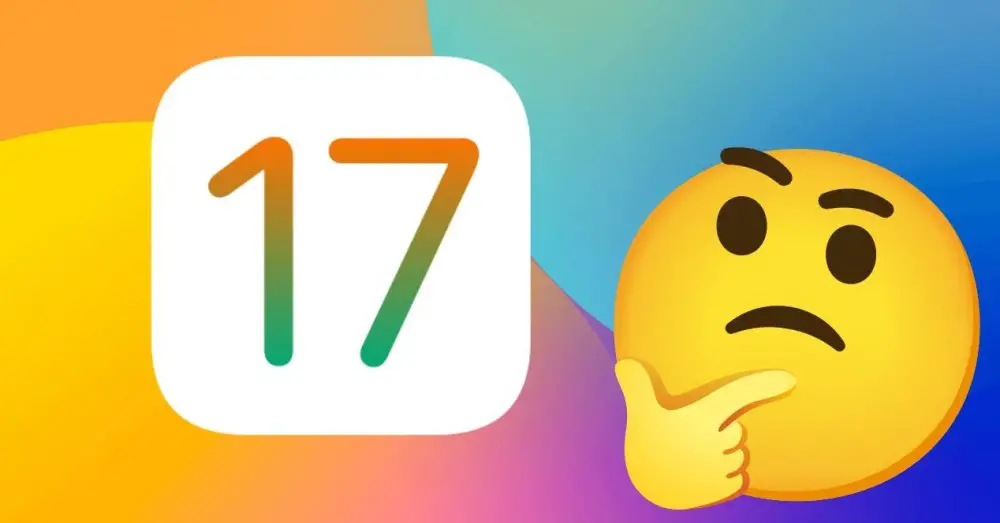 News in Dynamic Island
If there has been a single piece of software that has completely revolutionized the mobile device market, that is Dynamic Island, presented by Apple last September and there are many companies that have replicated it after its implementation on the iPhone. 14 Pro.
Therefore, many users ask Apple to continue giving this piece of software a little twist and to continue integrating it in the best possible way within the iPhone. In this sense, we talk about the possibility of directly executing shortcuts from Dynamic Island or direct access to applications on said island ; carry out a greater customization in this tool in the style in which we can do it in the TouchBar of MacBooks.
In addition, this is an element that seems to have come to stay and everything indicates that both the iPhone 15 and the 15 Pro will have this tool, so it is normal that Apple also begins to focus on it.
The arrival of Slip View to iOS
If you have a MacBook and an iPad, one of the most interesting tools that we can use within these devices is Split View, which allows us to connect both devices and be able to navigate between them from the same device, being able to move around your iPad with your Mac's trackpad and keyboard, or vice versa.
What many users ask of Apple is that this functionality also reaches the iPhone beyond having done so on the iPad. In this way, we could always have MacBook and our mobile device connected , being able to operate between them; something that will be perfect, for example, when we have a 6.7-inch iPhone and its screen can be used as a small panel, which could help us a lot at certain times
Remove bugs from iOS 16
One of the issues that is giving the vast majority of iPhone users the most headaches today is the problems that the latest version of the operating system is giving at the level of bugs and errors . And it is that iOS 16 has brought with it a large number of problems that, far from being solved, have been replaced by others while the updates were passing, something that has tired many users.
For this reason, many owners of the Apple phone hope that iOS 17 will be a breath of fresh air for the brand and they can forget, once and for all, all the problems that are generated around the latest version of iOS.
More modes of concentration
One of the great functions that iOS has brought with it is the concentration modes of your device, both on the lock screen and on the home screen. Changes in typography, color or the addition of widgets are some of the functions that can be currently available with iOS 16, but Apple is asked to continue improving in order to continue having more and more customization.
Likewise, another of the issues that allow us to customize our device to the maximum are the concentration modes, which have also been requested and we hope that they will continue to improve in order to give the best possible performance with the arrival of iOS 17 with functions such as permissiveness. of apps or permissions.