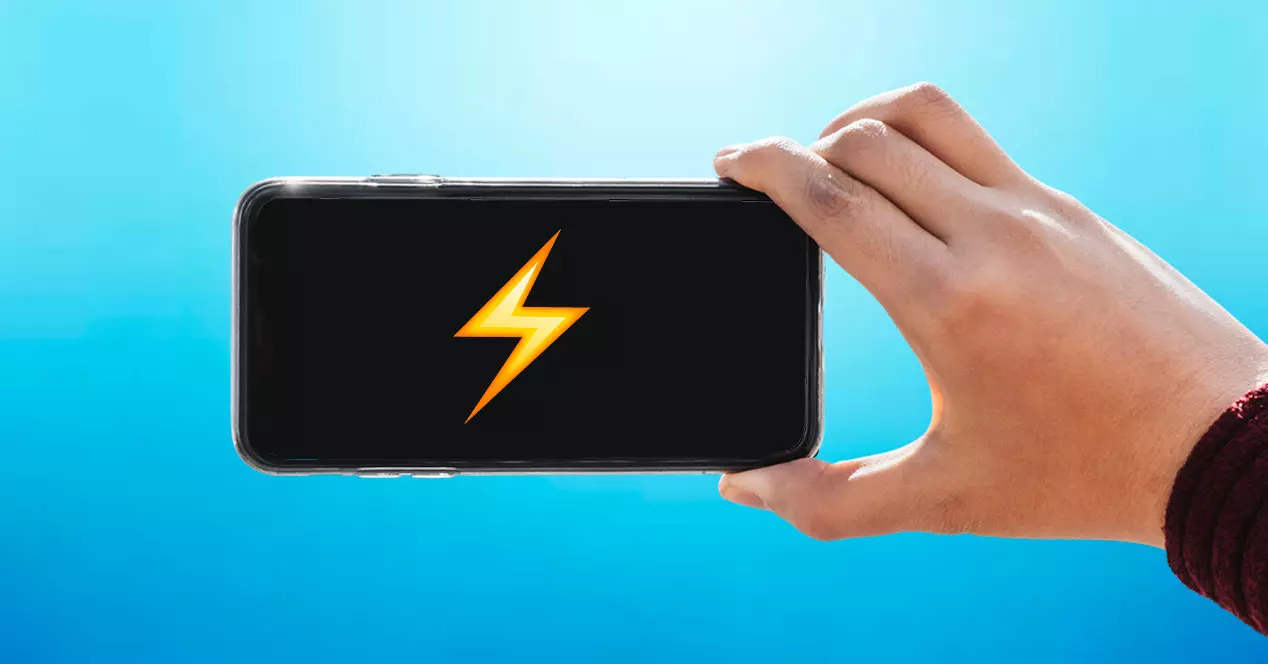 Among the great advances in technology we come across connection speed, allowing us to do much more without having to count on our devices with the files. Smartphones with connections based on mobile data have especially benefited from this, which continue to improve and gain advantages.
All this led us to know in 2016 the instant applications presented by Google. A novelty that came with the intention of revolutionizing the panorama of mobile telephony. With this we would avoid relying so much on storage and we began to benefit from the internet at all times, although that was only the beginning.
What is Google Play Instant?
The technology created by the gigantic Google reached users' mobile phones under the name Google Play Instant. A name that by itself tells us what it offers and that we can define as the advantage of using applications without installing them . In the world of computers, we might think that it is a probable, although in this case it works based on the network. Everything depends on our connection, which makes it more like a web portal that becomes an app.
At first, the intention was based on achieving a higher speed when accessing links, without being redirected to web portals that tend to be less adapted to mobile phones than apps can be. With the arrival of instant applications we get them to load immediately and with the best possible result to interact with them.
However, the main application has ended based on enjoying applications before installing for testing. Through small parts that become interactive for the user , we can know if an app meets what we are looking for and thus download the full version or move on to another option. Where we have seen this technology the most is in games, a section where Google has enhanced this technology.
So that we can take advantage of Google's Instant Apps, a section has been created within Google Play with quick games that we can try from the quick button that it offers us. So you won't have to download and install them.
In this way we save spending mobile data and making the mistake of installing something that we do not want in the end. The list may be somewhat limited, but the moment, but it is expected that new titles will be incorporated. The same happens with the rest of the apps, which are trying to encourage users to include with this tool.
How can we activate the quick apps?
To get our mobile phone to allow us to take advantage of the previous games, we don't have to do anything, just have an Android smartphone with a version higher than 5.0. But if we want to take advantage of Instant Apps in other links and other linked services, if we have to do a previous step that no smartphone is activated. We can do it in the following way:
We enter Google Play.
Click on the profile photo.
In the drop-down we are Settings.
Then we deploy General.
And we enter Google Play Instant.
Finally we activate the option in our account linked to the mobile.
In Apple smartphones we cannot make use of this tool or advantage, since it requires Google services . Therefore, it is not compatible on Huawei smartphones without Android. In these cases we will have to continue living with the traditional method of testing apps or accessing websites.
Once we come across an instant app, we just have to tap on the test button that will appear next to the install option. From that moment, the app will start to load and in a matter of seconds, although depending on the speed of our WiFi connection or mobile data, we can begin to enjoy it. At no time will we notice any difference between the official app and this online version.
Does it work on all Android phones?
Any Android smartphone today with a version higher than 5.0 can benefit not only from instant apps, but also from instant links from any browser . We do not need to use Google Chrome for this, because once we have the option that we have shown before activated, the rest will be to find that service that is adapted, a topic that we will talk about later.
The advantages of instant apps
It is clear that most of what this Google tool offers us are advantages and which we are going to know in depth. But we also ran into some negative point that could be holding back expansion, such as the deployment and work of the developers to achieve it. The different points in favor that we can highlight are:
It works on any Android mobile: an advantage that does not differentiate between an Android version, a higher-end smartphone or the personalization layer of smartphones.
Speed: it is the point that most attracts users and that becomes the greatest advantage.
Simple access: without any complications, we can be with a quick link in an app.
Memory saving: as the files do not need to be stored on the phone, the memory remains free.
The great forgotten of Google
Although it became a promising tool, Google has not been able to get all the necessary process out of it and it has been transformed into a forgotten advantage like many other Google developments. Its integration outside of Google Play has been minimal and it is difficult to find a website that has been adapted to function as an instant application. As we mentioned before, the hard work it means for its developers has not become a reality.
Not even Google apps or websites have been converted with this system, which casts doubt on its continuity. The problems have not come to exist, as it was launched as a pilot project and its evolution was good, but it has not reached the general public to allow serious errors to be highlighted beyond the loading time if we are in a place with bad connection.