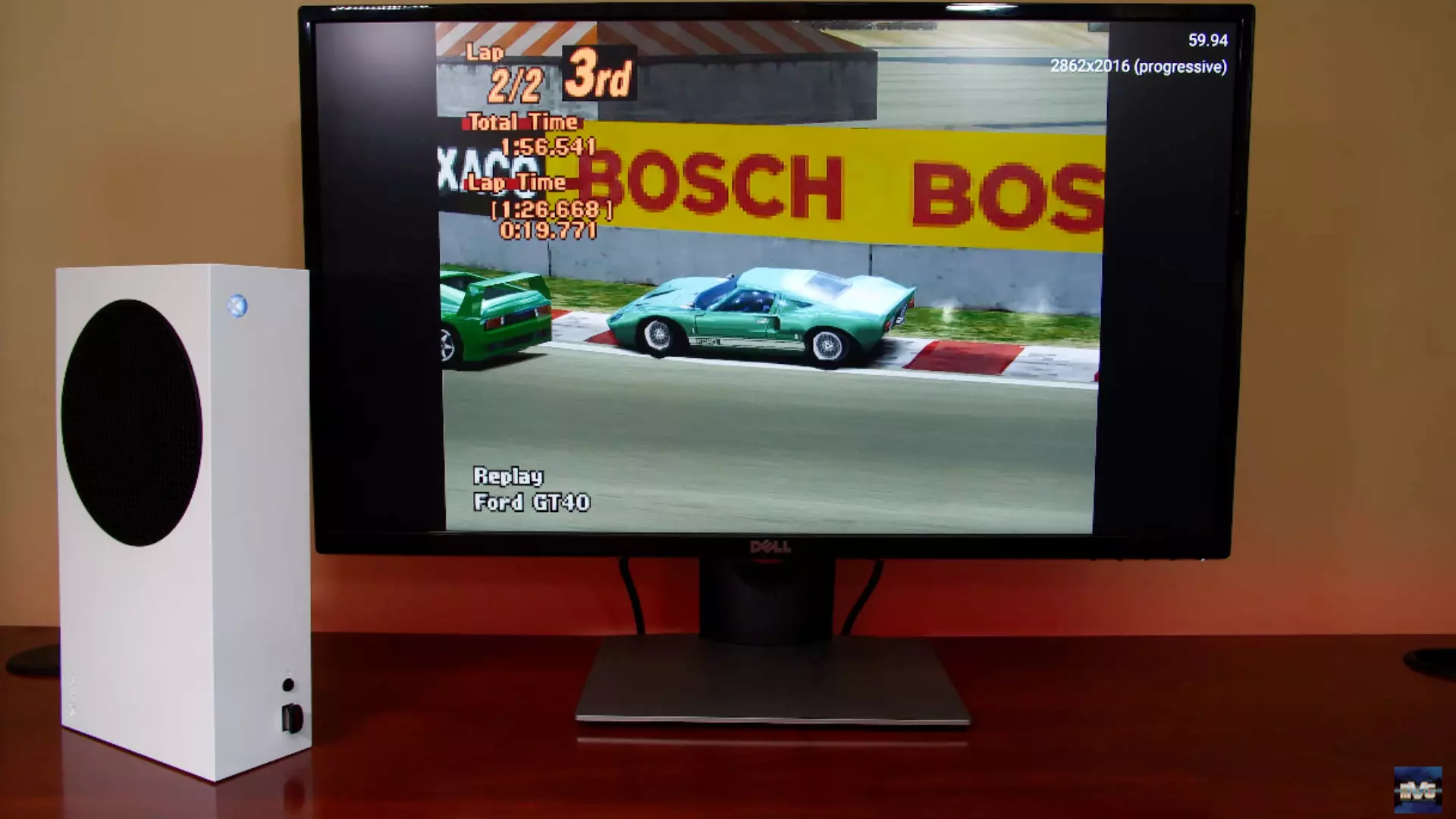 If you lacked reasons to buy the Xbox Series X or Series S, now that doubt may be cleared in a matter of minutes. Microsoft consoles receive an adapted version of one of the most popular emulators. Duckstation for Xbox Series allows you to play PlayStation 1 game in 4K quality.
Emulate PSX games on Xbox Series at 4K quality
Both the Xbox Series X and the Xbox Series S have proven to be more than just video game consoles. Among the services that you can access such as Netflix, Disney Plus, etc., and other applications offered by Microsoft, in addition to the entire catalog of games available both on Xbox Game Pass and acquiring them individually, now we must add a new one option: Duckstation.
A few months ago they surprised us with the possibility of installing RetroArch on Xbox Series X and S. Well, now it is another emulator that is available for both consoles, but this time the emulator for Play 1 games on Xbox Series has some additional features that will make the gaming experience that much more rewarding.
And it is that this version that is available for the latest generation consoles from Microsoft offers such striking features as the possibility of activating various improvements in the original titles of PS One or PS1. These range from filters that smooth the textures of 3D objects to the deformation they suffer or a rendering for color that also improves the graphic quality itself. But it is still better to see it in operation through the following video
.
In the video you can see how the Xbox Series S is emulating a PlayStation 1 video game and not happy with it, it does so at 4K resolution and with a rate of 60 frames per second . In other words, with DuckStation you will be able to relive Play classics in a way that until now you may never have imagined. Despite the fact that said emulator was already available for other platforms and enjoyed a certain popularity among the scene.
How to install DuckStation on Xbox Series X and S
To use DuckStation on Xbox Series X and Series S the first thing you need to do is download the application. To do this, you must first know that this is not an official application, so each and every one of the steps must be carried out under your own responsibility and knowledge of the subject.
If you decide to install DuckStation on Xbox Series, you will only have to go to the DuckStation GitHub website and download the latest version that is currently available. Of course, first you will have to activate the developer mode of the console and then follow the following steps:
Access the DuckStation website and 

download the emulator from here

Hit add to install

Check the documentation and configure the app in game mode

Download the BIOS image of the console to emulate

Download the ROM of a PS One or PSX game

Start the application and enjoy
Done, now it's just a matter of investigating a bit of the aforementioned options and whether or not the ones that may interest you the most depending on how you want to go back to enjoying or playing for the first time all those Play 1 games that many players liked so much .