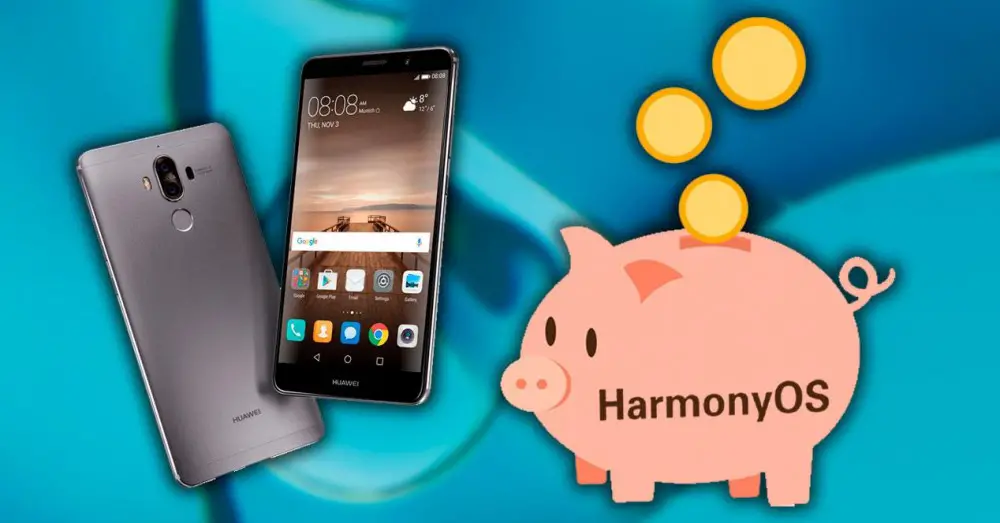 For several months the illusions have been on the surface in the world of Huawei and also of users, all linked to the arrival of HarmonyOS to millions of smartphones , even the oldest ones. Now, after a long time comes the bad news and that is that memory is the main stumbling block.
Something smelled bad to us and we had been warning, many details were missing about this great update outside of China. We do not yet have an update plan in Spain or Europe and we only knew that we had to wait, until now that we finally see some light. The ideas that many could have in mind for their old Huawei phones will be forgotten with this news.
Upgrading to HarmonyOS requires more memory
Although many smartphones are already known in China that will be progressively updated with HarmonyOS, not all of them will have it so easy, a move that will later be transferred to the rest of the world. Among these mobiles we find some with up to 5 years old and that therefore have a scarce 32 GB of internal memory that is not enough to house so much necessary data.
If in your case the terminal also has such a limited memory, you will find yourself with the big problem to update it to HarmonyOS . And although we might think that this is the end for our smartphone or that the promise will not be fulfilled, Huawei has a plan that will allow HarmonyOS to be brought to those old phones with less memory. The plan is based on replacing the internal memories of the smartphones that want to receive the new system.
How will the memories be exchanged and how much will it cost?
For now, there have not been too many details about the substitutions and therefore expansion of the internal memory. But everything seems to indicate that it will be done by the official Huawei technical service, who could in their wake be in charge of updating smartphones with HarmonyOS if requested. There is still a while to see that outside of China, where the process wants to start as soon as possible.
Huawei has confirmed that there will be no problems to change the smaller memories for others of 128 GB or 256 GB depending on which one the user prefers. On the contrary, what cannot be modified is the RAM memory that is associated with the processor and requires more complex work. In our case, if we have a Huawei mobile with up to 5 years at home, with a memory of 64 GB or less, we can expand it.
The price in Spain is obviously not known, but in China the memory of 128 GB and all the work entails a cost of 369 yuan, 57 dollars and about 50 euros to change . We will see how the whole process is carried out in our country, which smartphones are selected to enjoy this and above all, if we users agree to pay for more memory and HarmonyOS.