One of the most complicated functions to carry out in macOS is to record the local audio of the computer itself, that is, to record the sound that comes out of the Mac. Fortunately for all users, there are several ways to be able to carry it out without much effort. complications, and in this post we are going to tell you about them in detail.
Limitations to do it natively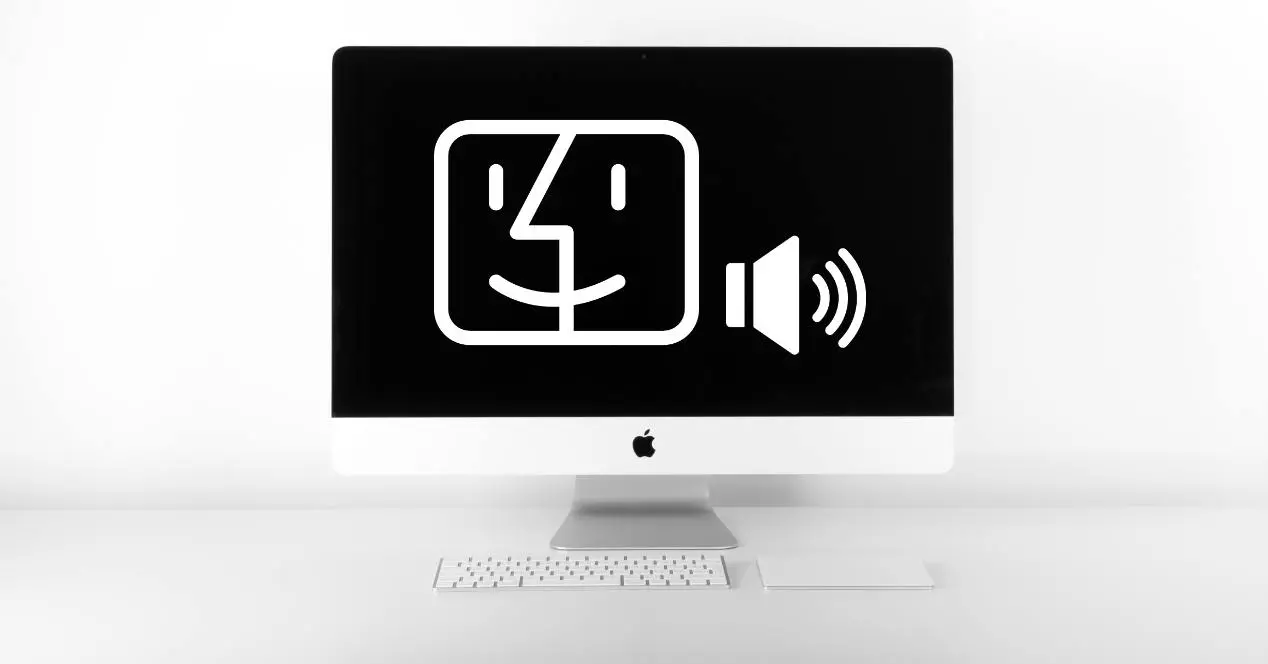 The Cupertino company has a wide variety of applications that allow you to record audio from your Mac, whether it's an iMac, a MacBook or any of the company's computers. Applications like QuickTime Player, Voice Memos or GarageBand itself are ideal and fantastic tools to record audio on Mac.
However, none of them, which are provided by Apple, allow you to do it natively, that is, with these applications you will not be able to record the local audio of your device, since you will have to resort to other alternatives provided by other developers. This movement by Apple is very striking, especially if we look at other devices such as the iPhone or the iPad , where the Cupertino company does allow you to record the screen of the device while recording the sound it emits. .
Necessary requirements
Once we have already told you about the limitation, or rather, the impossibility of recording the local audio of your Mac without having to resort to a third-party alternative, we want to tell you what you really need to be able to record the audio of your computer Apple, since there are different options, some easier than others.
On the one hand, if you want to use one of these native applications that you already have installed on your Mac, such as QuickTime Player, you will need to install an audio capture device on your Mac. What this type of program allows you to do is capture desktop audio, which is just the local audio we're talking about, and work with it.
If, on the other hand, you prefer a somewhat simpler solution to use, you can always resort to one of the third-party applications that allow you to capture the desktop audio of your computer. In this case, you will only have to install these apps and, later, give them access to the permissions that they will ask you to be able to record your screen and, of course, also the local audio.
Steps to record audio with QuickTime Player
As we mentioned, even though natively you don't have the ability to use QuickTime Player to record the local audio of your Apple computer, you can use the help of an audio capture device to do so. An audio capture is a program that will allow you to capture the desktop audio of your computer, and use it for whatever you want. It is a type of application that is very common in the world of streaming to allow viewers to listen to the same thing that the person doing the live is listening to through their computer. Once you have an audio grabber on your computer, all you have to do is have QuickTime Player, in the screen recording, get the audio directly from the audio grabber. Here are the steps you have to follow.
Open QuickTime Player .
Click " File ".
Click on " New Screen Recording ".
Select " Options ".
Within Options, go to where it says " Microphone ".
Select your audio grabber .
Click on record.
In this very simple way you can get a native application like QuickTime Player to be able to record your computer's screen while also capturing all the sound that is played through it. This is a very interesting functionality, especially for certain professionals who need to be able to count on the local audio of the Mac to carry out certain tasks.
Applications
The way of using an audio capture device is very good and above all, it gives you a lot of freedom when it comes to working with the local audio of your Mac, since you can not only use it through QuickTime Player, but also with other many applications. However, if what you want is something simple and fast, it is best to use an application that directly records the screen of your Mac, while capturing the desktop audio.
Cleanshot X
CleanShot X is a paid application that takes everything related to screenshots, windows and recording to the next level , since it has a huge number of functions that will be great for you to be able to perform, best possible way, all the screenshots and screen recordings you want.
Behind it, it has more than 50 different functions, in addition to being able to configure different keyboard shortcuts to carry out the tasks you want as quickly as possible, it also allows you to edit everything you capture through the application. However, one of the most important functions is precisely the one that allows you to record the screen of your computer, and also record its local audio . Here are the steps you have to follow to be able to do it without problems.
Open CleanShot X.
Select " Record Screen ".
Select the desired configuration.
To turn on desktop audio recording, click the Finder icon next to a volume symbol that appears just to the right of the microphone icon.
When you have everything ready, click on " Record Video ".
Also, when you finish the recording, you will have all the options you want to be able to adjust and customize the audio of your screen recording, also depending on the settings you have made previously, since as you have seen, this app allows you to record at same time the desktop audio as well as the audio from any microphone you have connected to your computer, or even the sound picked up by your Apple computer's own microphone.
DemoCreator
Another of the applications that will allow you to record the local audio of your Mac is DemoCreator, developed by the popular company Wondershare , an expert in the development of software for macOS, since it has many other apps that you can get a lot of use out of from any computer of the Cupertino company.
It is an application that, just like CleanShot X, makes things very easy for all users who want to be really creative when it comes to recording their Mac screen. It has a huge number of functions that you will surely enjoy. They will come in handy to be able to give a completely personal and professional touch to your different screenshots or screen recordings. However, we are talking about DemoCreator because among all the functions that it offers users, the one that allows you to capture the local audio of your computer while making a screen recording stands out. The steps for this are as follows:
Open DemoCreator on your Mac.
Click " New Recording ".
Select the option that says " Record system audio ".
Press the red button .
To end the recording, press the button that appears in the top bar of the screen again or execute the command Shift + Cmd + 2 .