GeForce NOW is one of the most popular streaming gaming platforms, alongside Stadia. This platform, developed by NVIDIA, allows us to play PC games from anywhere and without having a "gaming computer" . What's more, we can play on any PC, no matter how old it is, and even on mobile phones. We just need to have a good internet connection. This is possible thanks to the cloud, where games are processed at the highest quality and these arrive on our screen in a similar way to how we can see Netflix.
The problem with some streaming game platforms, such as Stadia, is that, in addition to having to pay a subscription every month, we also have to buy the games, even though we already have them on other platforms purchased. Games that, in addition, tend to be much more expensive than on other platforms such as Steam.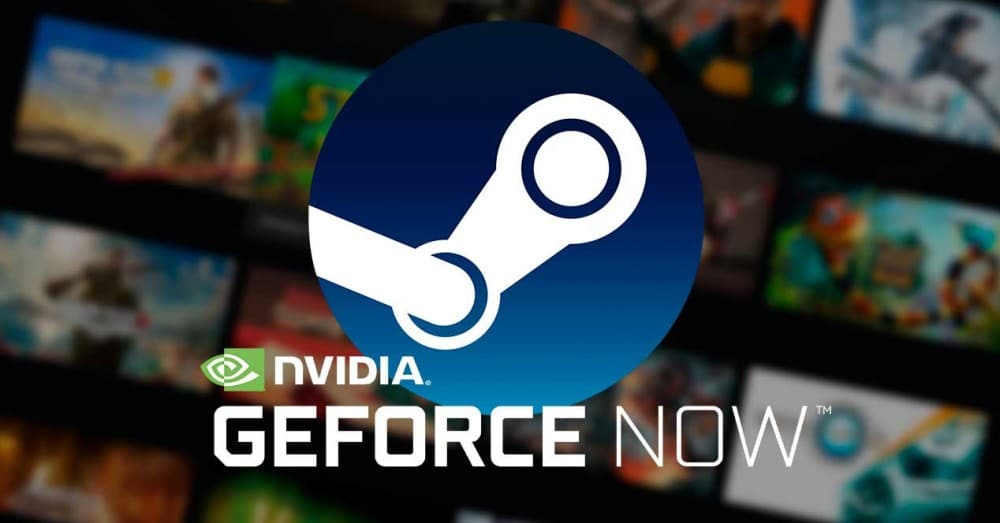 Pros and cons of NVIDIA GeForce NOW
GeForce NOW has a different business model than the Google service. This platform allows us to play games that we already have on Steam, and other platforms, for free, without having to buy them again. In addition, we can play for free assuming some limitations, such as maximum sessions of one hour . If we pay your subscription, for 5.50 euros per month, we can play 6 hours in a row, have priority access to the servers and play at 4K resolution with HDR and RTX.
One of the most important problems that we must take into account for this platform is that not all of our games are available . Some developers, for incomprehensible reasons, have called for the games to be removed from it. It is not known why, if what NVIDIA does is "lend you a PC" to play the games that you have already bought in other digital stores. But, at the moment, the number of games available is quite limited. Another problem with this platform is that if we have an ultra-wide 21: 9 monitor , we will not be able to play taking advantage of 100% of the screen, so we will have the typical black stripes on the sides.
In addition, this platform had another important problem, and that was that it was very difficult to find the games that we already had purchased. Luckily, this has now been greatly simplified, and with a few clicks we can add all the games that we have purchased on Steam, and that are compatible with this platform, within NVIDIA GeForce NOW.
Link GeForce NOW with Steam
In order to carry out this configuration, the first thing we must do is download the client of this platform from the following link . Once downloaded, we install it on the PC and we will log in with our NVIDIA account . We already have the program ready, and what we will see will be its main interface. In case of having the client installed from before we will have to update it to the latest version in order to use this feature.
From here, we can link our Steam account in two different ways. The first one is from the shortcut that appears in the games library. And the second is to do it directly from the Settings menu. We are going to see the second one.
Within the Settings menu , in the right column, we will be able to see a section called " Synchronization of games ". This section has a button, shaped like a link, from which we can log in to the Steam platform.
Clicking on this button will open a Steam window in our browser. We must log in to the store from this window. By doing so, we will give permission, through an access token, so that GeForce NOW can see all the games we have in our Steam account.
We will already have our Steam account linked within the program.
Play Steam games streaming with NVIDIA
Now that we already have both accounts linked, the next thing will be to see the entire library of games that are compatible with this platform. For this, what we must do is return to the main client screen, and in the "Library" section click on "See more".
From here we will be able to see all the games from our Steam account that are compatible with GeForce NOW. Of our library, which has more than 600 games, we only have 75 available. A fairly low number that, hopefully, will grow over time.
The only thing left for us to do now is to choose the game we want to run, and click on the "Play" button to launch it in streaming.
We will log in with our Steam account, load the game and play. We don't have to do more. The games will be graphically configured to the quality that we have selected, and, in addition, the saved games that we have linked to the Steam Cloud will be respected.
Although the option to download the game appears when clicking on "Play now", this download is made on NVIDIA servers, not on our PC. And, in addition, it is not a download as such, but a quick process, which is only done the first time, to prepare the game and synchronize it with our account.
While we are playing we can see the superimposed options panel of this platform by selecting the Control + G keyboard shortcut. From there we can record the game, take screenshots, and even exit at any time.
When we get tired of playing, we just quit the game, the GeForce NOW session will end, and voila, we can go back to real life.
And what about games from the Epic Store and uPlay?
GeForce NOW is also compatible with other platforms, such as the Epic Store and uPlay . However, for now, it is not possible to link these platforms just as we have been able to link the Steam platform to have all our games at hand. Surely, in the not too distant future, we can also add our games in this simple way.
But, for now, what we would have to do would be to find the game and launch it manually.
Once inside the platform in question we can log in to the Epic client, or uPlay, with our account, and if we own the game in question we can launch it without problems.