The operators have accustomed us to launch specific promotions with which we can get free gigabytes for a certain time. After the boom in offers and promotions motivated by Black Friday and Christmas, Lowi continues to maintain a way to get free gigabytes without doing anything at all if you are already a customer or by contracting any of its rates if you want to join Lowi's way of offering free gigabytes to your customers.
The open war between low cost rates seems to have no end. We have more and more options in the market, therefore, operators like Lowi try to stand out from their competitors. One of the operators that can deal with it is Digi with its cheap fiber and mobile convergent rate. Although the Romanian operator has a mobile rate with unlimited gigabytes for 25 euros per month, it does not have a permanent promotion of free gigabytes as Lowi does.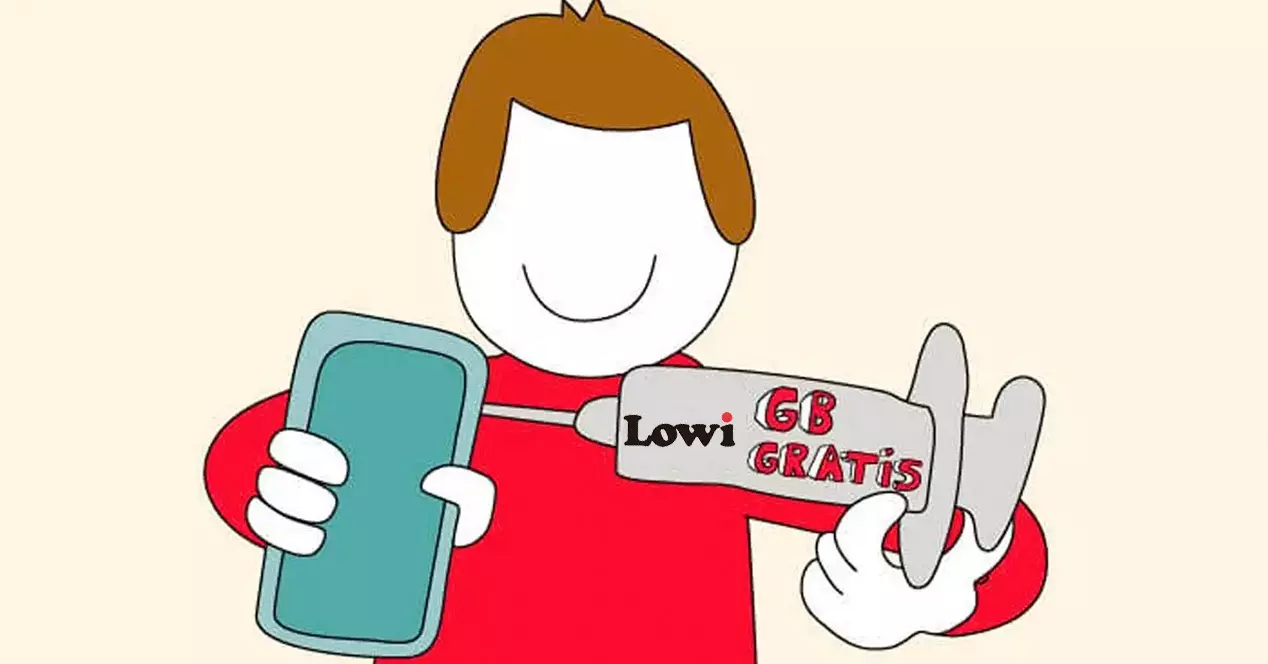 The more years, the more free gigabytes
In November of last year Lowi launched the LOSdeLOWI program in order to reward the loyalty of its customers by giving away bonuses of 25 GB for each year they have been with the operator. In this way, one of the most immediate ways to get free gigabytes with Lowi is to be a customer.
Starting to enjoy the free gigabytes of the LOSdeLOWI program is quite simple if you follow these steps:
Download the My Lowi app
Go to the LOSdeLOWI section
Check if it's your anniversary Lowi
Activate the gigas and enjoy them whenever you want
If you have been a customer for several years and have not yet activated, the promotion will show you the total corresponding gigabytes that you have free for each year with the operator. Absolutely all Lowi customers can benefit from this advantage, whether they have contracted the service of mobile only or fiber and mobile.
The 25 GB will be given away every year you spend being a Lowi customer for all the mobile lines you have contracted. In addition, this gift voucher can be shared , but not accumulated from one month to the next, as is the case with the gigabytes included in your mobile rate.
What if I am not a customer?
Lowi did not want to leave out customers who have had their services for less than a year or new customers who want to contract both a mobile rate and a convergent fiber and mobile rate. We already informed you that both new customers and those who have been with the operator for less than a year could get 25 GB for free if they signed up or activated them until January 15, 2022. This does not mean that, if now you decide to become a Lowi customer you can't count on your free 25 GB, but you will have to wait until your customer anniversary is over.
Another of the customs that Lowi has related to free gigabytes is the 60-gigazo promo that it launches so that its customers do not lack gigabytes with which to navigate throughout the summer. Although to be honest, summer is still a bit far away and the most immediate way to get free gigabytes with Lowi is through the LOSdeLOWI program if you are already a customer or by contracting one of their rates.