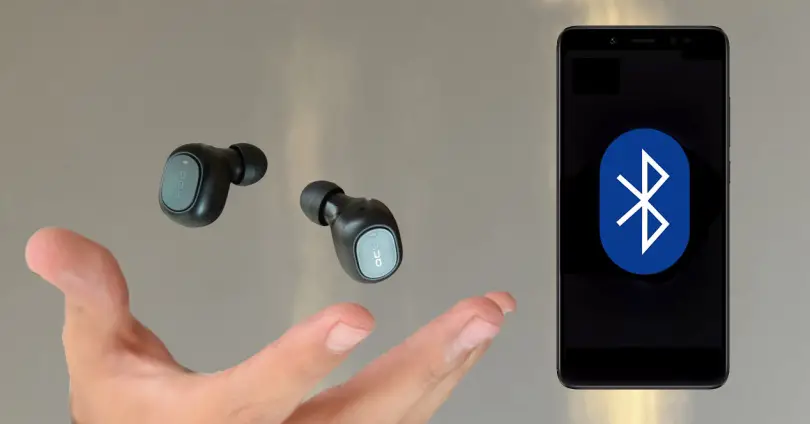 Today, having headphones that have a Bluetooth connection is more common than a few years ago. Especially, since the different manufacturers of mobile devices have been removing the 3.5 mm Jack from their terminals. Therefore, the price of these helmets has been falling every time and they are much more affordable for any user who wants to get rid of cables forever.
However, and although it is one of the best ways to enjoy all kinds of multimedia content with our smartphones, there are different problems that may arise over time. For this reason, we will explain the most common errors that you will have to face. And, fortunately, we also found possible solutions that will help you remedy these problems.
Bluetooth connection error
One of the most common failures that we will have to face with wireless headphones will be because of the connection . That is to say, that your helmets disconnect frequently, even if we have our terminal nearby. A fact that is quite annoying for all users. In addition, in some cases connectivity is only interrupted for a short time and returns on its own. On the other hand, in others, it tends to fall temporarily, forcing us to have to reconnect the headphones to the smartphone.
The first thing we must be clear about is that distance will be a key factor. We will have to ensure the meters of distance that our wireless helmets are capable of holding. Since we could be too far from our phone, which immediately causes the connection to drop for a few seconds or even that we have to re-establish said connection. Therefore, the range of this accessory will have to be checked.
Another factor could be your battery, since many accessories of this type are disconnected several times when their power is very low. If this is not your case, try disconnecting them and connecting them again. More than anything, because there may be some kind of connection error, but when disconnecting them and re-establishing the connection we will get to stop this annoying interruption.
Finally, the cause that gives us an error in the Bluetooth could be that we have different devices connected to our mobile device. So it is better that we remove them, since they could interfere and cause different problems in the operation of the wireless headphones themselves.
The helmets have a strange noise
On other occasions, even if everything seems to be in order, it is common that while we are using them they begin to make some kind of strange noise or interference. And although over the years the Bluetooth connection has been greatly improved, different problems like this continue to occur, so it is not uncommon for it to happen.
To do this, we must try to remove said connection for a few seconds. Then we'll set it back up and see if we're still hearing those weird sounds. We are facing the basic restart that we usually do of our mobile device when we find an error. So we recommend that you turn them off for a few seconds and connect them again. In this way, we should have finished with that failure and listen again as normal.
Again, we will have to check the distance, since sometimes it not only causes total disconnection, but causes strange noises to start playing. However, the best solution will be to reconfigure them, since the failure may be caused by a bad initial configuration.
Therefore, we will have to forget that wireless device and re-establish the pairing. Since by reconfiguring its connectivity with our smartphone we can get everything to work again without giving us this error again. Although, this could also vary depending on the wireless headphones we have, since some models totally change compared to others.
The mobile does not detect the headphones
We come to one of the most common problems among users. The simple fact that our Android device cannot detect the new wireless headphones that we have bought. It is quite common that, when trying to connect them for the first time, this error appears. Luckily, it has many solutions that we will explain to you.
The first of them will be to see if we really have the Bluetooth of our Android phone activated. Believe it or not, many times we think that everything is in order, but we do not have it enabled at that time. Then, we will have to check if we are at the correct distance.
If neither of these two alternatives works for you, it will be time to restart both devices. Not only our terminal, but also the helmets. Another solution would be to turn off and on the Bluetooth technology of the smartphone several times, since it may have been a small lapse of the system and with this method we can get it back to normal.
In case we continue to have this same problem, it is time to choose to look for another Bluetooth device that we have around our house, be it a smart bracelet, a computer … To try to connect it with our phone. In the event that the problem disappears, we would be ruling out that it is the fault of the mobile, but we must assume that the wireless headphones are not right. So we will have to ask for an item change, as long as it is new or under warranty. Or it is simply that our phone is not compatible with said accessory, something that could happen perfectly, so we will have to review the version of Android that we have in our terminal.
Pairing with the smartphone is not complete
To solve the pairing error with our phone we will have two possible solutions. In addition, it is a mistake that surely many have had to suffer at some point or another. In addition, we will realize that something has gone wrong either because an error message has been displayed on the smartphone panel, saying that something has gone wrong. Or it may also be that this process has never been completed.
The first thing we should do is check that Bluetooth helmets have a battery. In the case of being those headphones that come in a case, it must be clear that both accessories must have a battery. So yes, in our case, the headphones themselves have power, but the case lacks it, we will not get the pairing to complete.
At other times there may be compatibility problems due to the configuration selected on our mobile. Within the options for developers we will find the option Bluetooth audio codec. It is about trying different options to the one selected by default to see if we find the right one and we can listen to the audio without problems. To access this menu we will have to go to Settings> About device or Phone information, and press up to seven times on the Build number.
Leaving this solution aside, we will have to verify that we have correctly activated this technology on our mobile device. If so, we will only have to restart both the terminal and the helmets. It is also advisable to remove the connection of all those Bluetooth devices that we have associated with the smartphone, since there are mobiles that begin to fail or behave strangely if they have several paired devices.
Volume problem in wireless headphones
When we find that this accessory does not reach the audio level that it should, it may be due to an incorrect configuration of the Android terminal itself. In addition, almost as a general rule, the sound level of the headphones works independently of the general volume of the operating system.
Therefore, in order to synchronize the two sound levels, we must disable the absolute volume for Bluetooth, since it could be the factor that is causing problems with these remote devices. This is one of the reasons that makes it impossible for us to have higher audio levels or even that we are not able to control it.
To do this, we will have to previously activate the developer options of our terminal. The first step will be to access Settings> About device or Phone information, and press up to seven times on the Build number until a message appears warning us of its activation. Although it will also require us to put our PIN, pattern or usual smartphone password.
Then, under the About device section, an extra section will appear called Developer options. Once inside this menu, we will slide until we reach Activate absolute volume or Disable absolute volume. If the option is activated, we will deactivate it and vice versa.