Not everyone needs to show their phone number, especially when calling suspicious companies or unknown people. The good news is that it's easy to hide your caller ID on both Android and iPhone to avoid exposing this important piece of information to strangers.
There are several ways to make anonymous phone calls with your phone. You can make use of a handy code to call certain numbers, or alternatively, make a simple change in the Call Settings app. Of course, you can also do it through one of the many apps that we have in the application markets to hide our calls.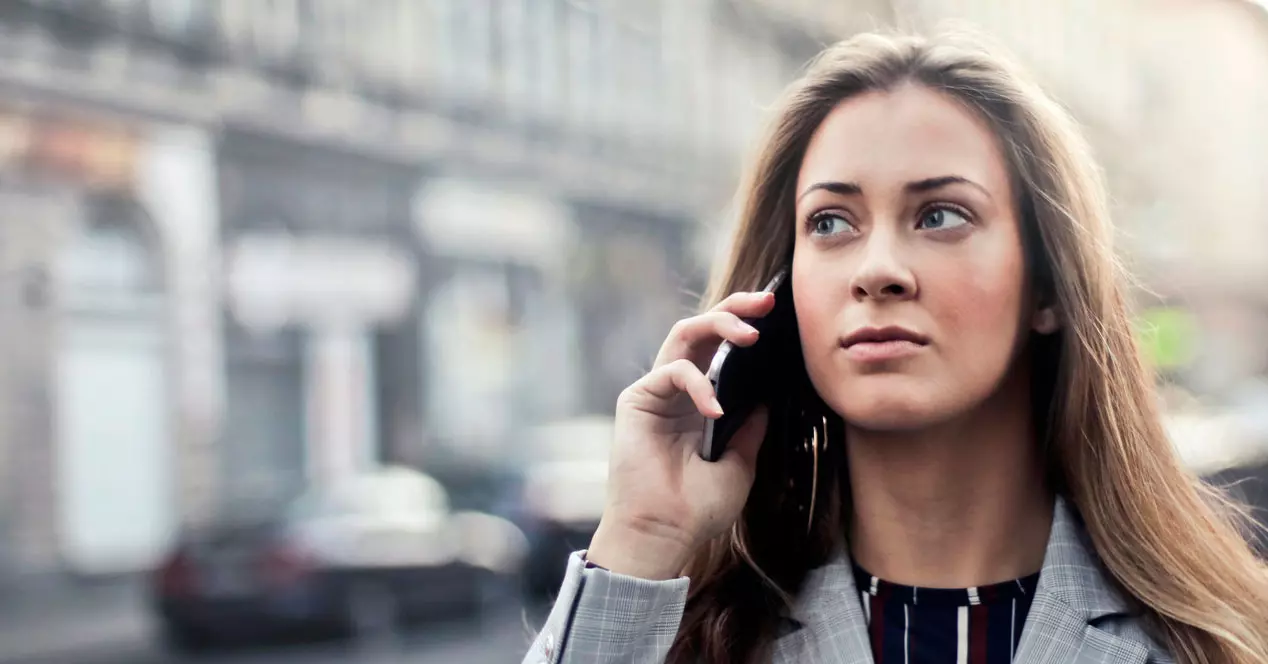 Why do it?
Not everyone you call needs or should have your phone number. The choice is up to you. Imagine that you have received a missed call from a suspicious number and you want to return it, but without them having your data , then it is a good time to hide your phone number.
Even if you want to play a prank or call someone who has your number saved in their phonebook, by following the steps below you can get in touch with them without them knowing who you are… unless they recognize your voice.
Set up the phone app
Here there are slight differences between the Apple ecosystem and Android phones , as the former only allows a simple configuration while the rest of the smartphones can access identity hiding in different ways.
It is true that in the Google ecosystem there are many different customization layers, but in all of them, the process to hide our phone number is quite similar, changing just one step in its settings.
In general, to do this on Android we have to access the configuration of the phone app, which you can access from the mobile settings , or more simply, from the app itself with which we make phone calls. It is from here that we can configure the caller ID faster as follows:
Open the Phone app
Open the menu by pressing the three-dot button located at the top right
Select Settings
Click Call settings
Click Additional Settings or Advanced Settings
Click Caller ID or My Number
Choose Hide number and your number will stop being displayed
To reverse this feature in Google's operating system and display your data again, simply choose 'Show Number' or 'Default Network' from this same menu.
Hidden calls on iPhone
For whatever reason you want to turn on hiding your caller ID, on all iPhone models , since they all work with iOS, the process is the same.
Open the Settings app
Click on the Phone menu
Tap Show My Caller ID
Use the switch to show or hide your number
If for some reason the ' Show Caller ID ' option cannot be configured or appears grayed out, it is likely that you cannot use this option due to the operator's fault, so you should contact them.
Code to call with private number
Whether you use iOS or Android , we have a second method to hide our mobile when we call. It is a trick consisting of entering a code before the phone number that we are going to call.
This code is #31# and we have to enter it in front of the phone number we are going to call. That is, in the following way:
Open the phone app
In the dialer, enter #31#XXXXXXXXX (replacing the 'X' with the phone number)
Press the call button
In this way, whoever receives your call will only see ' Private number ' on the screen. The bad thing is that it only works with individual numbers and that it cannot be done with a number that you have earned in the phonebook, that is, you will have to write down their number manually to enter it after the code.
Ask the operator
Not all devices have the same process for blocking your phone number , and it's true that if you want to hide it for all conversations, the 'trick' of using the #31# code can be quite inconvenient. That's where your mobile operator comes into play.
Whenever you want, you can ask them to activate this mode by default for outgoing calls. You just have to contact the technical support of your company through the following numbers and request that they hide your number.
Movistar: 1004.
Vodafone: 22123.
Orange: 1470.
Yoigo: 622.
O2: 1551.
Lowi: 121.
Jazztel: 1565.
Amena: 1478.
MoreMobile: 2373.
Pepephone: 1212.
Digi: 1200.
Simyo: 121.
Euskaltel: 1717.
Finework: 1777.
Mobile Republic: 1644.
Suop: 1212.
Llamaya: 2376.
Help yourself with apps
Unless you have reason to believe the NSA or FBI are interested in you, it's probably not something you need. However, there are a number of applications that, instead of hiding your number, generate a fake identifier, hiding your real phone number.
What other apps do is directly add the code #31#, which we have already talked about, automatically to the numbers you have in your address book, simplifying the process.
hushed
Hushed is currently one of the favorite applications for users to hide their number when making any type of call . The application has a simple and intuitive design and allows you to select area codes from more than 40 different countries.
The app works for both Android and iOS, and offers a 3-day free trial so it's perfect for those times when you need a little extra help hiding your identity.
---
burner
Burner is one of the best and easy fake number apps available on the android app store. It provides a VOIP phone number that you can use to make calls or send text messages completely anonymously , as no one will know who is behind that number.
Plus, it gives you all sorts of control over who can call you, and when you've finished any conversation, you can record it with the push of a button.
Line2
This app allows you to create a free local number to stay connected anytime, anywhere without having to provide your real number if you wish. This second number can be maintained over time or will disappear after a few days, depending on the version (free or paid) you use of the app.
In addition, among its useful functions, you will find a call recorder, the possibility of holding conferences with more than 99 contacts or configuring answering machine messages to keep whoever you want on hold.
---