Reverse charging is one of those technologies that have been added to more and more mobile devices. This is also the case with reverse wireless charging . Today, there are several OPPO smartphones that have this first option. However, not all the cell phones of the Asian company can enjoy powering any phone without using any type of cable.
In addition, in the use of this technology, OPPO has not been one of the first manufacturers to make use of it and embark on the adventure of adding it to their smartphones. But, as we said, practically all its new mobile phones that have been launched today have this possibility. This is why we will explain both how to activate reverse charging with cable and wirelessly. And, we will explain exactly what it consists of and how it has to be used correctly in your terminal.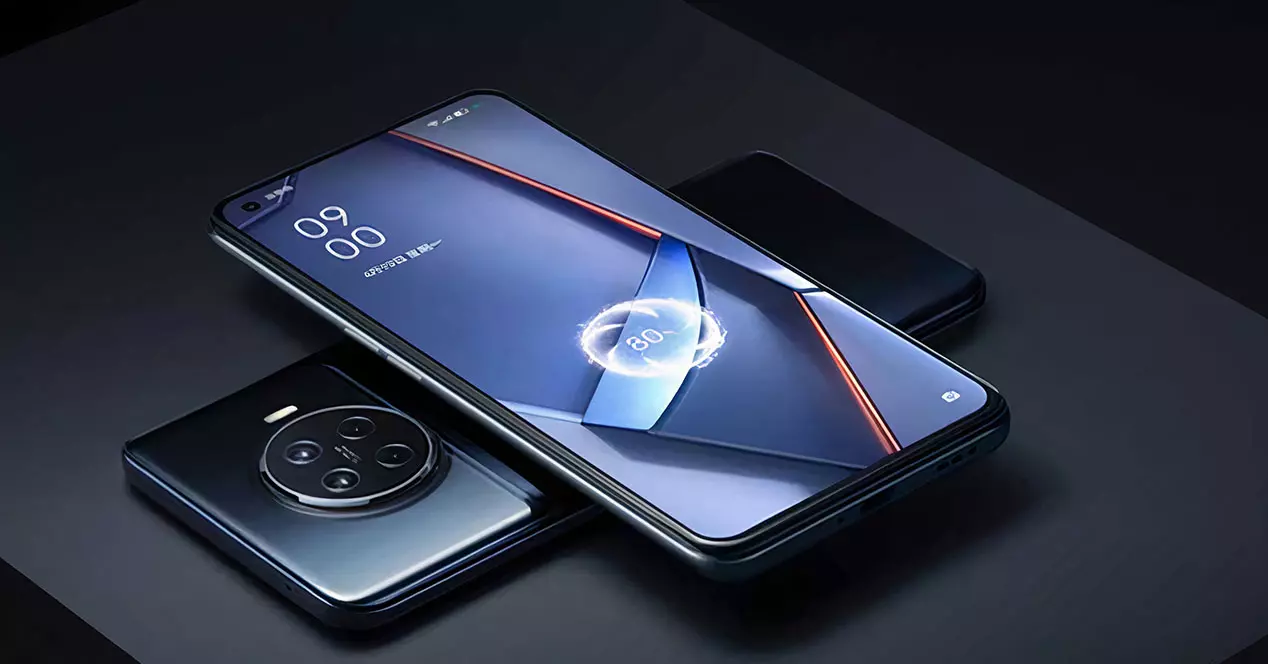 Reverse charging with cables and without cables from OPPO
The most widespread technology among mobile phones of the Chinese brand is the one that uses cables, better known as reverse charging. More than anything, on the other hand, it is one of those innovations for the battery of the terminals that have been gradually integrated into the top-of-the-range smartphones of manufacturers, as is the case with Samsung phones. In addition, it should not be forgotten that this alternative continues to be one of the most unknown technologies by users.
On many occasions, they probably did not even realize that they had a similar option on their mobile phones, until a family member, friend or acquaintance told you about this alternative with which you will not have to plug the smartphone into the current to fill its energy. First we go then with the classic option, it arrived much longer ago on the terminal market, with which our smartphone is capable of serving as a powerbank for any device that has the ability to fill its battery through a cable.
However, with the second technology, the more recent of the two, we will be able to give or receive power from the battery of that device completely wirelessly. That is, we will not need cables in between. We will only need to place on our mobile another terminal or device that is always compatible with wireless technology so that its battery can begin to fill up.
Therefore, its integration can be found in a few models such as the OPPO Find X3 Pro or the Reno 2 Ace . Although, both this reverse system with cables and without cables is becoming more and more widespread among smartphones. So, surely, there will come a time when all mobile devices in the future that are not high-end will also be able to have this innovative feature.
How to use reverse charging without cables on an OPPO
The truth is that the use of reverse charging with cable and without sabers is one of those functionalities that does not hide great secrets, but that can be somewhat hidden for those users who do not like to investigate within their terminal. Therefore, we will explain how to use it in the simplest way so that you do not waste your time.
After it was clarified that with this function we will be able to share the battery of our mobile phone to another device, whether it is also ours or that of another person, we must bear in mind that for this it must always be compatible. Of course, the compatibility must be with wireless technology for the wireless option, so, in the case of not having it, it will be impossible to use it on our smartphone.
This means, the operation of this technology is limited to those devices of the Chinese company that are compatible with Qi WPC wireless technology . Therefore, beyond these terminals, the Asian firm itself cannot ensure the compatibility of this technology with devices from other manufacturers. However, there shouldn't be any kind of problem in principle as long as it has Qi technology among its components.
To do this, we will start with the wireless function, which is activated as follows:
Access the phone settings.
Enter the battery section of your OPPO.
Click on the Wireless reverse charging option and activate the switch. If this option does not appear on your mobile from the Chinese firm, it means that you do not have this functionality.
Once you have completed the previous steps, you can use your mobile to transmit energy to another. In addition, in this same section in which we have managed to activate this technology of our mobile device, it will indicate how we should place said terminals or any other gadget so that we can use this method of the best form. The main advice is that we remove any type of casing or cover that we have on the mobile device.
Use reverse charging with cables
Leaving aside the previous option, the truth is that most OPPO mobiles do not have this functionality feature, so it will be necessary for us to use a specific type of cable to turn our smartphone into a portable power base. . That is, it will only be enough to have a USB cable and a smartphone that has this technology to be able to transmit energy to another device, and it will not only have to be a phone.
For this, we will need both a USB type C and an OTG adapter to make the reverse charge work . Then, we must enter its settings> Additional settings> and activate the OTG connection. In this way, we will already have this possibility enabled on our smartphone. However, if we already have a type C USB that is capable of performing the reverse function, it will not be necessary to enable the previous option.
After this, it will be time to connect both devices through said USB. Of course, to guarantee correct operation you can also enable the OTG connection on the mobile that you will use as a powerbank base, while this option should be deactivated on the other phone.