The screens of today's mobile devices, including that of our Huawei, are getting bigger and bigger. A few years ago a 5-inch terminal was considered to have a large size, but now the most common is the fact that we can enjoy terminals of more than six inches. In these cases, the use of the mobile can be somewhat more complicated if you do not have very big hands, but luckily we found some functionalities that make life easier, such as Huawei's one-handed mode .
Therefore, with the panels of mobile phones that are getting bigger, it is normal that it becomes more difficult to control everything that happens and there is on our screen with just one hand. Therefore, it leads us to have to hold the smartphone with both to be able to use it more comfortably without having to juggle. Fortunately, with this functionality from the Asian firm, it will be easier than ever to use it.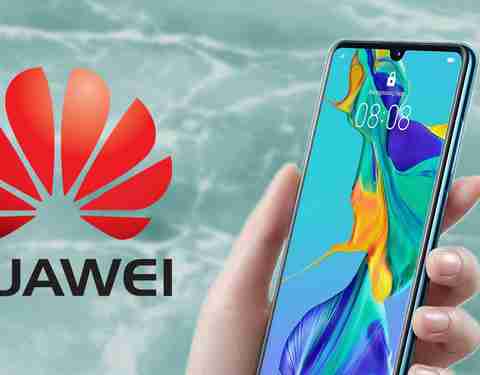 How to enable this function on your Huawei
This tool is already a veteran in our mobiles, although it will depend on the customization layer of each manufacturer, since, although it is an old friend, not all smartphones can enjoy this functionality. In addition, many manufacturers opted for this very practical tool basically because for a few years we have been enjoying mobiles with much larger panels.
Years ago, when we were used to having phones with screens of four or five inches it was unthinkable to think that there would be mobiles with more than 6 inches. However, now the rare thing is to find phones that do not reach these inches. However, regardless of the size of it, if you have a Huawei we can enjoy this functionality with one hand to use our terminal.
The downside of having such large panels is that many of the functions related to the interface imply that we have to interact with both the top and the ends of the mobile. For this same reason, several manufacturers have started to have this functionality that allows us to use the terminal with one hand. And Huawei has not been left behind in this regard, since for some versions of EMUI it has already been incorporating this option. Therefore, if you want to activate it, we will show you how you will have to do it by following these steps:
If your mobile has an older version of EMUI, you must access Settings> Smart assistance> One-handed user interface> 

Mini screen

 .

In the case of having an EMUI version 5 or higher, you will have to enter Settings> Accessibility functions> 

One-handed mode

 .
Once enabled, you can easily access it through two methods that will depend on the navigation mode that we are using at that time on our Huawei. If we are using Gestures, instead of the navigation with three keys, we will have to slide our finger upwards diagonally from one of the lower ends. On the other hand, if you are using the Navigation with three keys, you will have to slide your finger on the navigation bar horizontally. Finally, if you want to leave this functionality, we will have to click on a blank area to remove it.
Advantages and disadvantages of one-handed mode
After seeing and knowing what the Huawei mini screen is, it is clear that one of the first advantages that we find in this functionality is that we can enable it whenever we want in a very simple way. In addition, it will allow us to use the mobile more quickly and less annoyingly in the event that the panel of our smartphone is very large.
For this reason, the fact that a customization layer enables this action is quite comfortable for those users who do not reach all parts of their terminal well. The second advantage, which is in relation to the previous one, is that we can use each and every one of the functionalities of our mobile device from the Chinese firm with just one hand.
Another positive fact is that Huawei was one of the first to add this functionality, since Android phones did not have this mode as standard. It was not until the arrival of Android 12 that they began to implement this tool. The problem with this feature of the Asian signature is that it affects the width of the panel.
In addition, having such a small screen brings up a problem that not all users will like, we are referring to the quality of some elements of the panel, since it will be much lower. This means that, if we want to watch a movie or watch a video on any platform, it will be necessary to close this mode in order to fully enjoy the quality of the panel of our Huawei.
Failure when trying to activate this mode
At times, many users have been unlucky enough that they have not been able to enable this functionality on their Huawei mobile devices. Although, luckily, the reasons that could happen and also their possible solutions are known.
The first thing we should take into account if the Mini Screen View function is not activated is to verify that we have enabled this functionality correctly. To do this, we must follow the previous steps in Settings> Accessibility functions> One-handed mode . Then, we are faced with two possible reasons why it is not activated.
The first is that we must take into account what navigation system we are using on our mobile device. More than anything, because depending on whether we have one or the other, it will depend on the movements that we will have to do to go to the mini screen view .
Also, if we used gesture navigation, we may have accidentally enabled HiVoice / AI Voice, instead of one-handed mode. And it is that the movement is quite similar, since to enable HiVoice you have to slide your finger diagonally from the lower left or right corner of the screen.
Finally, we have to make sure that the Magnification Gestures function of our phone is deactivated since, by design, we will not be able to start it when the other one is enabled. In addition, it will be necessary to take into account how we hold the terminal, since it is possible that by holding the terminal we can make the fingers rub on the edge of the screen, causing the touch commands not to work. Therefore, the most advisable thing in this case is that we try to hold the phone in such a way that it prevents us from pressing the panel.