With the passage of time and the use of the Microsoft Windows system, this is a software on which it is advisable to carry out some type of maintenance. We can do all of this manually to improve its performance, or use specific software solutions such as CCleaner .
And there are a multitude of solutions especially suitable for this type of task that we are commenting on. They are responsible for cleaning and optimizing certain important sections of the operating system. With all this, in addition to freeing up some space on the disk drives, the operation of these key elements is improved. We talk about sections such as the system registry, services, startup, and much more.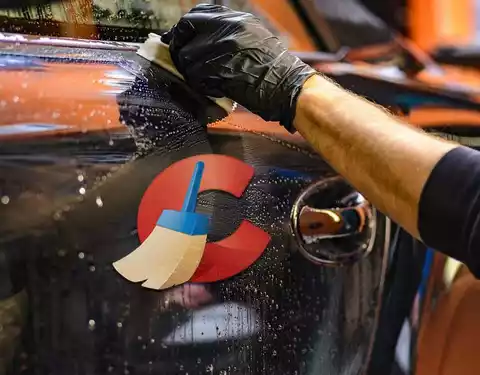 As you can imagine, these maintenance tasks will extend the life of the operating system and will partly improve its fluidity and performance. Perhaps one of the best-known software solutions for this type of task is CCleaner. It is a commercial solution, with a free and paid version, which has been with us for a good number of years. Over time, it has gained the trust of many, although it has also created quite a bit of controversy. Despite all this, many users opt for both the free and paid versions of this program to carry out cleaning tasks in Windows.
Those who want to get the most out of this application and benefit from all the features will be compelled to purchase and download the commercial version of CCleaner . In this way they will have the so – called Pro version of the program with all its features for system maintenance .
Recover your CCleaner license with this trick
Once we have made the decision to use the Pro version , we will have two different editions to choose from, depending on our needs. We find the Professional and Professional Plus versions with licenses for one computer, three PCs, one year, or two. Obviously depending on the choice, the price will vary. However, for various reasons we can find ourselves facing a serious problem if we use the paid version of CCleaner.
Either due to an error in the PC that we use regularly, or because we need to change it, we may not have the license number of the program to continue using it normally later on. It must be taken into account that those who have already paid for the program license and it is valid, will not want to pay that amount again. Therefore, if we have lost the product key , we will tell you that we have a very simple solution at hand.
With this, what we want to tell you is that in order to recover the official key of the CCleaner software, we only have to access this official website of its developer . Here we will only have to enter the email that we use for the purchase, and thus receive the corresponding key in it. In this way, if we have lost that code to use the license again on another computer, the company itself not only provides it again easily.