At some point or another, we have surely realized that our Android mobile device has reached a point where it seems that the battery barely lasts as long as it should. In other words, its consumption has become too high from one day to the next when, over time, we have been taking better care of the useful life of this component of our terminal.
However, what we may not have taken into account, that we have not been to blame for this reason, but that the fault lies behind Google's own services. And it is that, throughout a day they are able to consume completely and, to a large extent, the energy of the battery of our smartphone. Fortunately, there are different ways to avoid that the energy expenditure is so high. Only, we will have to know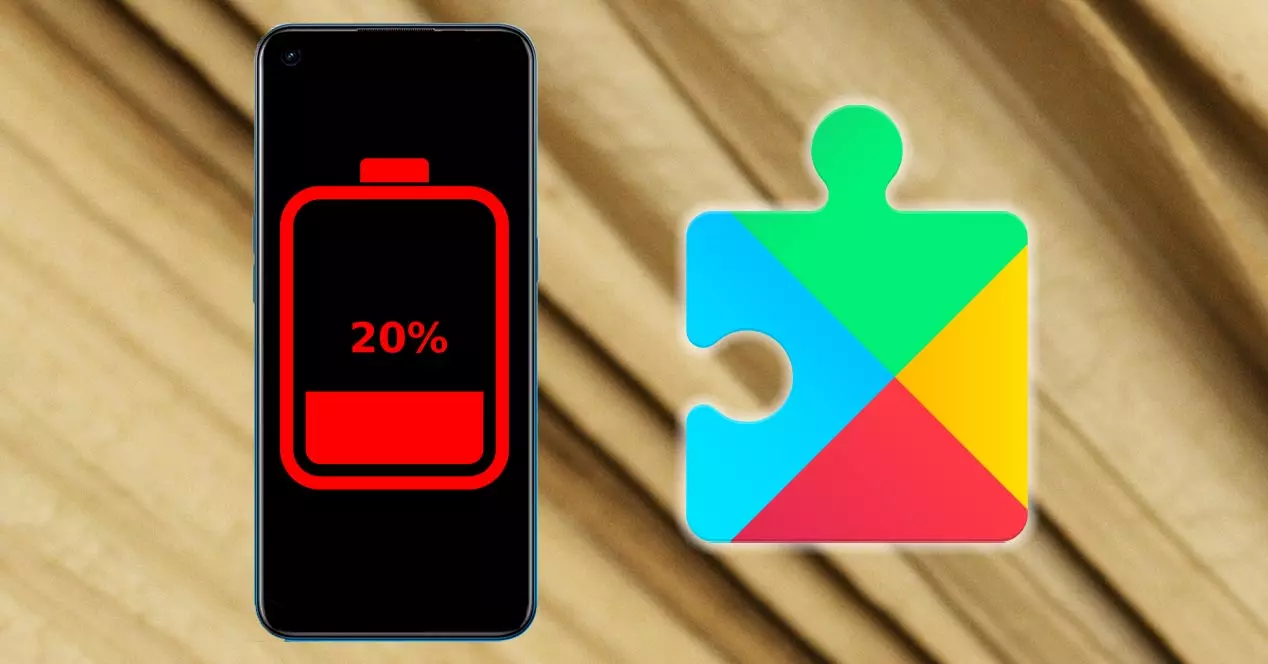 The first enemy, Google Maps
In most cases, it is Google services that cause the percentage of energy in our mobile device to decrease more than necessary. And it is that, until we pay attention to the smallest detail, we may not realize it that simple. For that reason, we will have to pay attention.
The first app to blame for the battery of our smartphone to drop to a great extent will be the maps that the Mountain View company offers us with its services. However, it is not that the problem is this software, but that we have the location history enabled in our terminal.
Basically, with this, the American company knows the sites that we visit frequently, in the event that we do a search, and all in order to know what interests us the most to define our tastes well. And not only this, but this function of the US manufacturer is one of those that offers us the most help, although at the same time it is a problem.
On the one hand, the location history will help us discover where our smartphone is in case of losing it, since we will be able to know the last place where it was connected. But, instead, it forces us to activate the GPS every few minutes and thus affects the battery to end up causing it not to last as long as we would like.
For this reason, this type of service is always in the background behind the operation of this app, consuming more energy than the account. So we will have to know how to deactivate this option and thus save a greater percentage of energy.
Best of all, the steps to be able to disable this option are simple. Therefore, we will have to do the following:
Access the Google Maps app.
Enter your profile by tapping on its icon and choose the option Manage your account.
After this, click on the Data and Personalization tab.
Turn off location history .
GPS does not suppose the same consumption for all smartphones and it is difficult to make the same use of the mobile with it activated and deactivated. However, based on the tests carried out, it could suppose up to 5% battery in Android 11, approximately. This would be the percentage that we would gain if we deactivated it.
The Google Assistant consumes more battery than the account
Another of the functionalities that we find within the services offered by this manufacturer, and that is integrated into a large part of Android smartphones by default, is its voice assistant. And, in addition, the Ok Google function that we use to invoke it can be useful for some moments, but the truth is that behind it it may be the cause of the high battery consumption .
More than anything, because in order for us to invoke it we will always need it to be enabled so that it can respond to us at any time. And although it is very useful, the truth is that it will be a key factor in saving energy. For this reason, we need to know how to remove that option to avoid that the services consume so much percentage of energy from our smartphone.
In addition, we can also learn to configure it so that we can only use it from the lock screen and thus consume less energy, or that this detection is not always active. Therefore, to disable detection, follow these steps:
With your phone nearby say "Hey Google, open the Assistant settings."
Tap on General within its settings.
Here we will find the option to deactivate the voice assistant completely .
In case you want this option to be always enabled, so that it does not respond to our voice at all times when we have the screen activated and deactivated, we will have to enter its settings following the previous steps and click on Voice> Detection of Ok Google and disable the Always on option.
Fix Google services for good
It may be that excessive consumption is the trigger that makes us realize that, behind the Play Services of our Android mobile device, there is something that does not work as it should. So we will have to take action, not only to check if it is true that there is a problem that we do not know, but also to be able to find the solution that definitely works for us.
Therefore, the first thing we will have to do is restart our mobile device. And it is that some of its internal processes may have affected the battery consumption to be greater than usual. So this simple action will be the easiest to perform so that all processes can start from scratch. In the event that as time passes we see that they continue to consume too much energy, we will have to move to another more restrictive adjustment for the services of the American company.
If you don't want to be waiting, you can check the consumption made by the different software on your smartphone. To do this, go to your phone's settings> Battery and battery use . If the services are in first place for no reason, the error has not been fixed. Therefore, we will have to enter the Applications section within the smartphone settings and search for Google Play Services.
Once inside these, we will have to force their arrest. If it continues in the first place within the use, we will have to access its storage and delete all its data and, after this, force its stop. If the problem persists we will have to uninstall its updates, since the error could have started to appear from a last update. This way we will get it to return to its original version, and in this way, we would get it to stop consuming so much energy on our mobile device.