Glovo and Uber, two industry giants, have recently introduced their premium subscription programs to cater to the needs of their discerning users. If you find yourself unsure about which one to choose, we are here to assist you in making an informed decision.
The battle between Glovo Prime and Uber One is set to revolutionize the home delivery experience. Each platform offers a range of benefits, including expedited and complimentary deliveries, exclusive discounts, and priority access to their services. However, it's important to note that the monthly pricing and advantages provided by these programs differ significantly.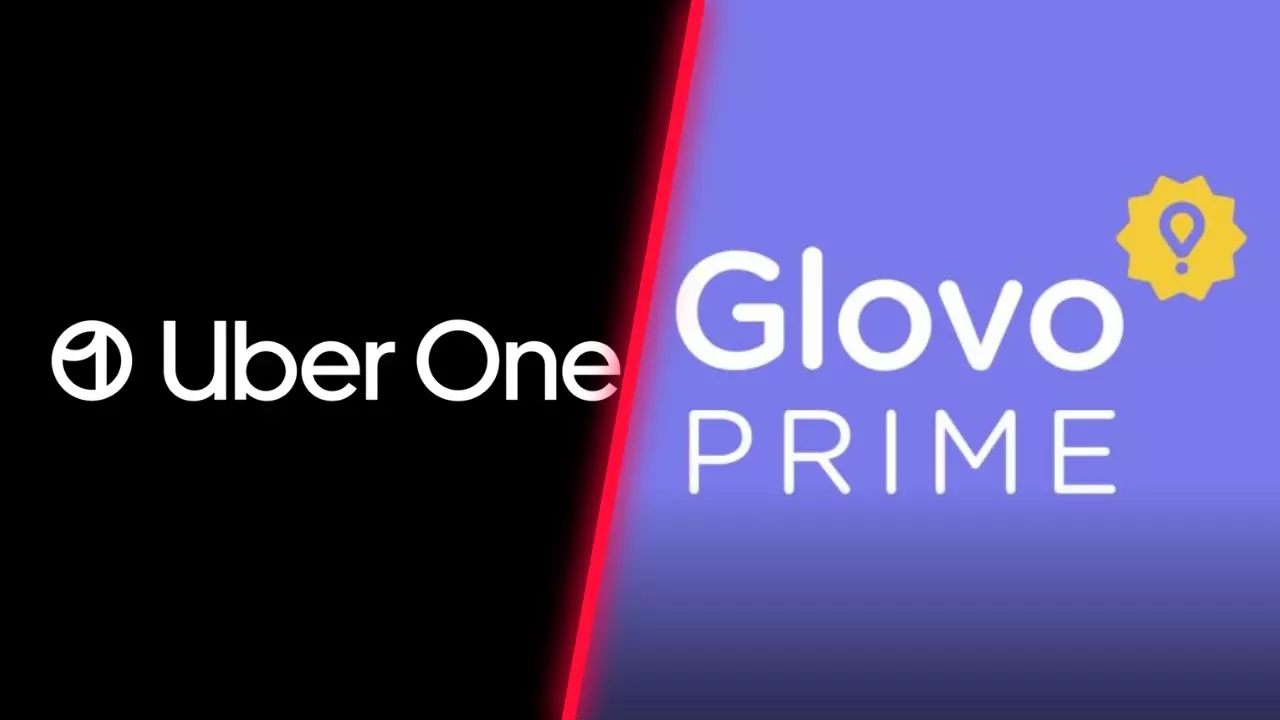 Glovo Prime for food delivery
Glovo presents a subscription service that grants users the convenience of swift and efficient delivery through their platform. By paying a fixed monthly fee of 5.99 euros, subscribers can enjoy an array of exclusive advantages.
One prominent benefit is the availability of free shipping from select stores. This means that users can have their purchases delivered without incurring any additional costs. The diverse range of participating stores encompasses various categories, providing users with ample choices.
Furthermore, Glovo Prime eliminates additional fees for deliveries made during nighttime hours or unfavorable weather conditions, such as rain. This ensures that subscribers are not subjected to unexpected charges when they require their orders under less ideal circumstances.
It is worth noting that to avail the benefits of Glovo Prime, orders must meet a minimum basket value of 10 euros, except for major supermarket chains where the minimum basket requirement is 20 euros. This requirement ensures a satisfactory level of service and enhances the overall user experience.
Uber One for rides and orders
Uber One presents a premium program that offers a range of exclusive advantages to its users. By paying a monthly fee of only 4.99 euros, members can unlock significant savings and additional benefits.
In the realm of Uber Eats, subscribers enjoy unlimited zero-cost delivery on all their orders. This grants them the convenience of home delivery without any worries about additional charges. Moreover, they receive a 5% discount at thousands of partner restaurants and supermarkets, enabling them to save even more on their orders.
When it comes to Uber rides, subscribers also experience added savings. They can enjoy a 10% discount on premium categories such as Uber Comfort, Black, and Van, providing them with enhanced comfort and quality during their trips. Additionally, they receive a 5% discount on standard categories like UberX, UberX Saver, and Uber Green.
In addition to the aforementioned benefits, Uber One subscribers gain access to exclusive perks. They are granted special offers and promotions that are exclusively reserved for them. This affords them the opportunity to take advantage of exclusive discounts and promotions that are not available to other users.
Which to choose?
The choice between Glovo Prime and Uber One ultimately depends on the individual preferences of each user. Both subscription programs offer exclusive benefits, and while Uber One has a monthly fee of €4.99 and Glovo Prime costs an additional euro, there are other factors to consider beyond the monthly cost.
When it comes to transportation discounts, Uber One provides a 10% savings on premium categories and a 5% discount on standard categories. On the other hand, Glovo Prime primarily focuses on benefits related to home deliveries, so transportation discounts are not a central part of its offering.
In terms of exclusive offers and promotions, Uber One stands out by providing additional benefits exclusively for its members. These offers may include special discounts on various services or products, offering subscribers the opportunity for additional savings. While Glovo Prime may not explicitly mention exclusive offers and promotions solely for its subscribers, its main focus lies in providing free shipping and other benefits related to home deliveries.
The decision of which program is better depends on personal preferences and specific needs. It is advisable to carefully analyze the benefits offered by each program and evaluate which ones are most relevant and beneficial before making a decision.