It is indisputable that Tetris has become a game that we have all played on occasion. This makes it a true benchmark in the gaming world. That is why any moment can be a good time to resurrect this experience through the different games that can be found in the App Store that act as an alternative to Tetris.
The totally free alternatives
In the App Store you can find good options of games that are totally free to be able to enjoy without having to go through the box. It is true that the quality can sometimes be questionable, but you can still find some pretty good alternatives.
Brick [Tetris]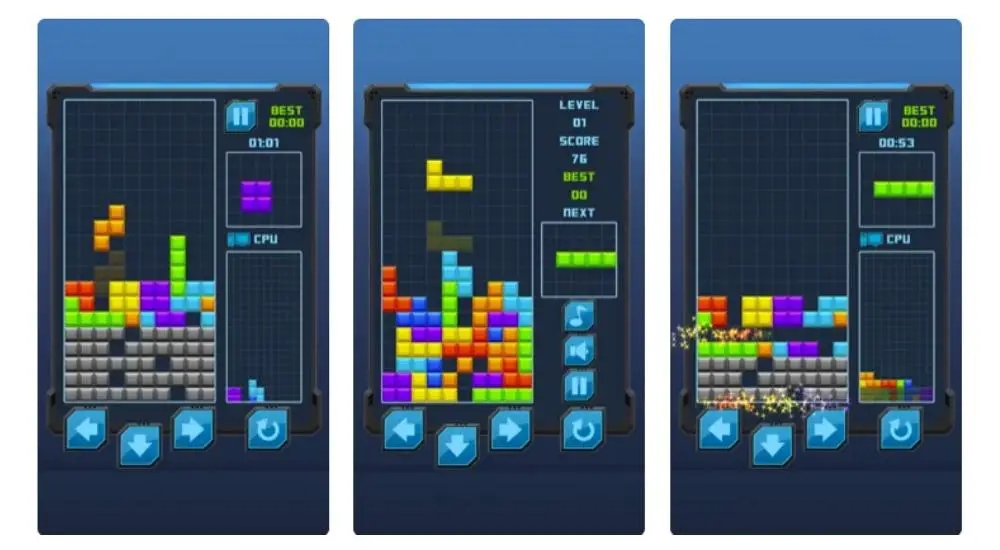 This game offers an experience very similar to that of the original TETRIS. Although the aesthetics that it has is of bricks as its name indicates. The objective of course is to eliminate all the tiles that you have on your screen by making the correct geometric combinations. All this is set with a sound system that allows you to create a good experience when it comes to playing and moving back years.
Different modes are included that should be taken into account to ensure that you do not get bored quickly. The first of them is the classic one where you will find yourself a challenge like the one that has always been had in this game mode. Although, you can also compete against your own artificial intelligence, play online with your friends or perform an online ranking.
Tetra Classic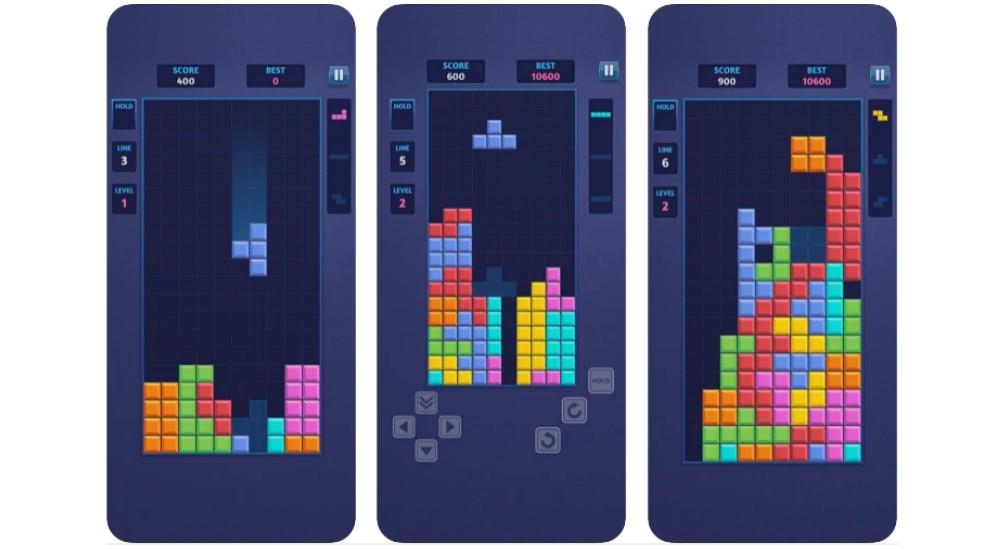 Start moving the pieces on your screen to be able to complete a line or multiple lines. Once you have placed a piece in a specific location, a new and totally random piece will appear so that you can continue playing with it by putting it in the correct place. This is where your intelligence should come in and know where to place each of the tokens that appear to you.
One positive thing about it is that you do not have a set time limit so you can think about your movements a lot in order to get the highest possible score. It has quite colorful graphics and an internet connection is not required, ideal for when you are traveling by public transport or by plane where in most cases there is not a good internet connection.
Block Puzzle – Sudoku Squares
If you want to combine two games such as Tetris and Sudoku, this is one of the best possible options to consider. At the beginning of the game you will have different squares available with which to combine different pieces of tetris. The ultimate goal is to fill all the squares in front of you in the game. Different pieces will be generated randomly to finally have all the Sudoku completed.
You don't have any kind of time limit in this Sudoku game so you can think calmly. What you should achieve is to have the highest possible Score at the end of the game. The only problem you may have is that you cannot run an online competition with friends.
Tetra Classic Puzzle
With a really different design, this is a totally free Tetris game that will offer you many hours of fun with its classic style in the final gameplay. With simple movements you can rotate the pieces that are generated automatically when you already put a piece in a specific location.
Although, when a game is so simple, even if it is entertaining, it falls short in some functionalities. One of them that is missed is, for example, the possibility of playing together with your friends or making a challenge against artificial intelligence itself to always have the objective of getting the best possible score.
Block Puzzle Jewel Legend
This game has a quite different design and the playability as well since we are not facing an extremely long interface as is normal in this type of games. You bet on something much simpler by integrating different pieces, finishing the whole puzzle, completing by eliminating all the rows by making the correct combinations.
The best subscription games
When you want to enjoy higher quality games or those with more content, right now you can find other options that integrate different subscriptions or unique purchases. This is totally optional since you can always keep the options that we have mentioned that are totally free.
Tetris
This is the official option that can be found in Tetris and one of the most faithful to the original. The most remarkable thing that you can have is the TETRIS ROYALE mode, which is a Battle Royale mode in which you will have to face 100 people in real time with the aim of having to beat your best possible mark. The objective as it could not be another is to eliminate lines and use power-ups to send attacks or defend your board from the attacks of the rest of the players.
Although, if you want to play with your friends in private games you can also have access to a series of rooms that are totally created by you. The operation is always the same, the fact of eliminating all the lines you have and making the best possible score by making combinations that are perfect.
Block Puzzle
This block game can be quite relaxing since you don't have too much pressure on you to complete it . It is quite simple since you will simply have to drag the pieces that appear on the screen to finally complete the puzzle. The ultimate goal in front of you is to eliminate all those rows of tiles that are vertically or horizontally.
The only problem you may have is that you have a large number of ads that can end up making this experience that much more unfortunate. But for this you can always make a single payment of just over three euros to be able to have free access to the entire application without any type of advertisement.
Pentix
Organize all the pieces that are falling from the sky to be able to fill and clear all the lines. The ultimate goal is to have everything absolutely clear in the shortest possible time and with the best combinations to have access to the best possible score that will enter the final classification table. Although, it has important differences with classic Tetris and is that instead of using four types of pieces, it uses five.
This makes the level of difficulty higher in case you are used to the more classic Tetris that can be found right now. Obviously you should not always use the same combination of pieces but you should find the one that best suits your personal tastes.