Currently there are many countries that are working to reduce carbon emissions on the planet and for this, they resort to the use of renewable energy sources. Thanks to them, clean energy can be produced taking advantage of unlimited resources. There are many types such as solar energy , which uses solar panels to obtain energy from sunlight or wind energy, which takes advantage of the wind. In fact, there are even floating wind farms.
South Korea is going to build a new floating windmill farm that will produce clean energy and thus reduce carbon emissions in the country. The project is called "MunmuBaran".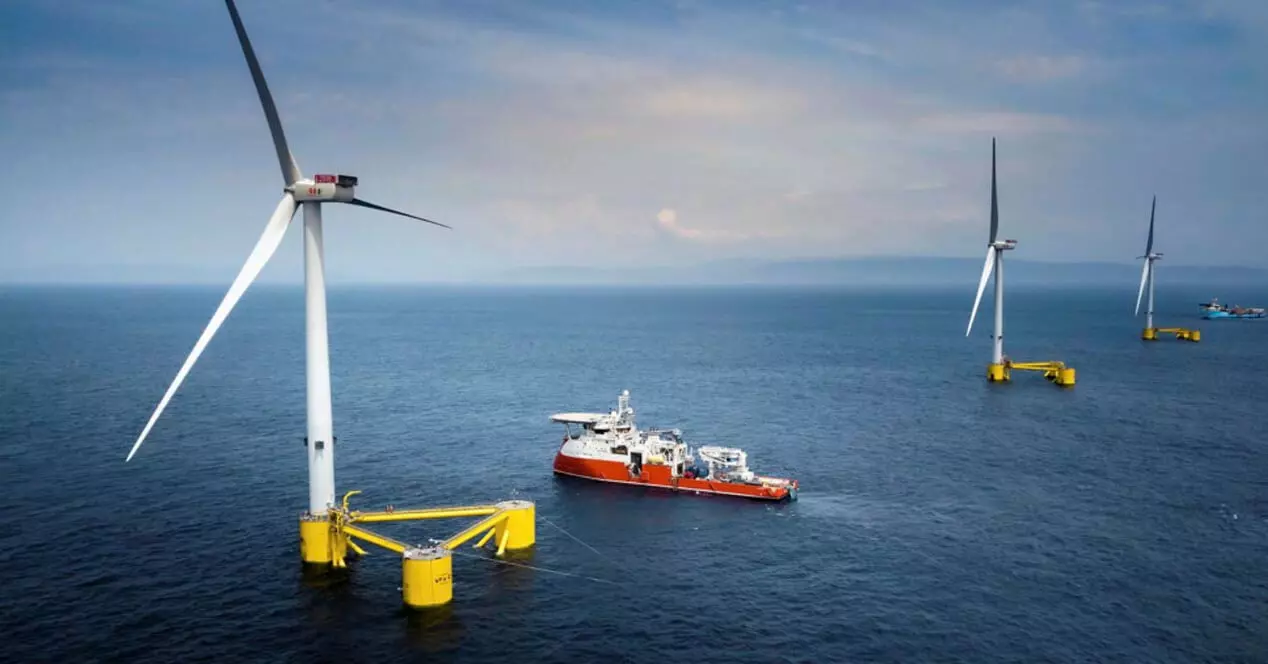 Energy for millions of homes
The Asian country will create this structure capable of producing up to 1.4 GW of energy capable of supplying electricity to one million houses , thanks to the association of different companies in the energy sector.
Several nations want to become neutral territories in terms of carbon emissions, and the goal is set in the year 2050. Right now South Korea is a country quite dependent on fossil fuels, but they plan to spend up to 7, 1 billion dollars in different green projects that will help you become a zero emissions country.
But not only this new wind farm is among their plans to pollute less. They also plan to introduce hydrogen cars, electric vehicles and the use of more renewable energy sources.
However, according to a report, South Korea has run out of space on the seabed for wind turbines and they will have to go even further into the sea to build these eco-friendly floating platforms.
A new floating ecological structure
According to a statement, these new wind turbines will be located about 65-80 kilometers off the coast of the city of Ulsan and will cover an area of land close to 240 square kilometers . In addition, they will be placed in areas where the depth is between 120 and 150 meters.
Since August 2020, up to three floating meteorological observers have been stationed in the country. Using the data collected by these structures, permission will be sought to try to start building the floating wind turbines this September. Forecasts say that this new project will reduce CO2 emissions by more than two tons.
A final investment decision for the nearly $ 5 billion project is also expected to come later this decade. In addition, this new project will lead to the emergence of up to 35,000 new jobs.