Amazit Band bracelets have become one of the best options that we can find in the smartband market. However, we may run into different problems. As is the clear example that we are left without being able to see the different notifications that come to our smartphone, that is, we will be left without one of the main functions, which offers us to be always connected without having to be aware of our mobile.
For this reason, you have to know how to put an end to the different failures that we can find in these Amazfit smartbands. Luckily, we will have the possibility to solve all these problems to get the wearable to show us the notifications again . You just have to follow a series of tips and steps to complete these solutions. Besides that you will also need to have the Zepp app.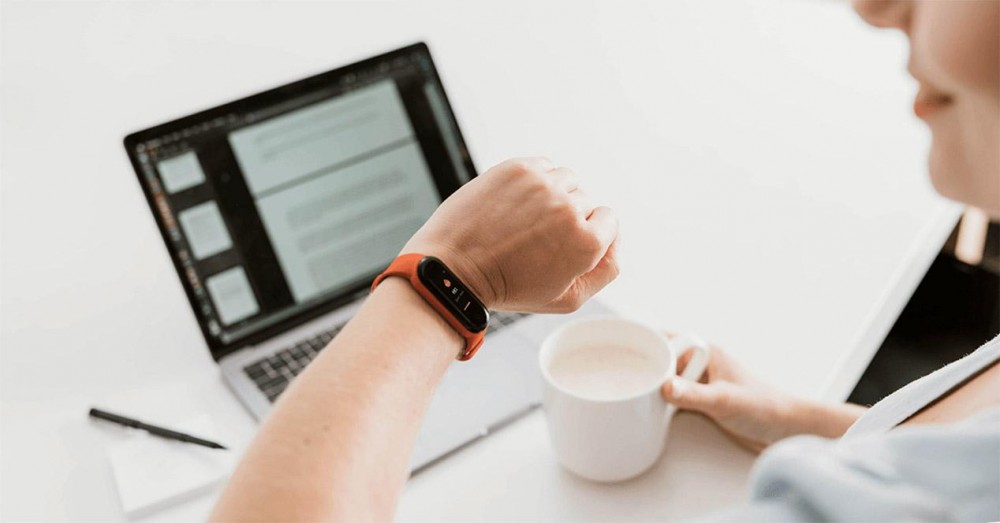 Check the notification settings of your bracelet
Although you do not think that it could be the fault of a bad configuration, we may not have realized that we have not granted all the necessary permissions to the app that we will need to use our Amazfit Band . If in your case you still do not have it, you will have to download it at the following link:
After downloading it, during the pairing process you will have to accept each of the permissions requested by this software that you have just installed on your phone. Basically, by not having given rise to all the permissions that it requests, we may have caused all the notifications we need to never reach our smartband. So we will have to buy the configuration process to the maximum, so that everything works as it should.
In order to fix it, we will have to enter the Zepp app, touch the Profile tab and then click on our activity bracelet. Within this, we will find different options available, although the one that will interest us will be the Application Alerts option to allow this app to have access to all the alerts that we will receive on our smartphone and, later, we will want them to reach us. instant to our smartband.
Once the application alerts are activated, we will have to touch on Manage applications in the lower half of the screen. To then select the software about which we want to receive the different notices in our Amazfit Band.
In addition, we must bear in mind that if we enable the option to Receive application alerts only when the screen is off, we will only receive the corresponding notifications when the screen of our smartphone is locked. Therefore, we advise you to disable this option if you want to receive notifications on the bracelet always.
However, you may have to configure the Zepp application from your Android mobile. To do this, you will have to access Settings> Applications> Access to notifications . If in your case the app of your smartband does not have the permission, you will have to give it to it at that moment so that it works without any problem.
The problem may be battery saving
Our Android smartphones have many functionalities, among which the system with which we manage to gain some battery on our mobile also stands out. However, this function often limits the operation of other apps, such as those that manage our activity bracelet.
And it is that, although it does not have the battery saving mode in operation, the system is responsible for killing certain processes that remain active on the mobile, as is the case with Zepp to receive alerts on the bracelet from the smartphone.
Therefore, if we do not know about this possibility, it is most likely that we will run into the error that prevents us from receiving notifications . Therefore, in order to solve it, we will have to carry out the following steps:
We enter the Settings of our mobile device.
We access the Applications section and access.
Click on Zepp.
Then we enter Battery.
In this section, we will have to click on the Unrestricted mode .
With this simple action we will not only be able to receive alerts on our activity bracelet again, but it will also have a negative side, since it will lead to greater battery consumption. Although, not everything will be bad, it will not be anything excessive. Well, on the other hand, it will give us the advantage of being able to receive the notifications on the Amazfit bracelet again without the problems that we were continually suffering.
Why are the alerts still not working on your Amazfit Band?
If after verifying that it is not a problem of the permissions that you had granted to the app to use to use your bracelet, nor is battery saving the culprit. We will have to go on to look for the possible solution between any of the following options that we will detail below:
Check that Bluetooth is activated on your mobile phone.
Make sure you don't have silent mode enabled on your Amazfit Band , also known as DND mode. If you have it active, you will not receive the warnings, so you will have to deactivate it.
Check that the alert bar of your mobile device works without any problem.
Turn your mobile device's Bluetooth off and on again, and reconnect both devices.
After checking that you have activated the application alerts correctly, we will have to restart the phone and also restart our Amazfit Band. To then check again if we have already received notifications.
Go to Zepp> Profile> My devices> select your fitness tracker, and tap Run in the background to check the settings. Here you will have to make sure that Zepp is running in the background.
And if in your case you are using an iPhone , you will have to go to Settings on your Apple smartphone> Notifications> Messages / Zepp> and activate all alerts. Also, check well if you have enabled Others in the Zepp app. And we cannot forget that the phone has to receive this alert first, so if we do not have good coverage, we do not have mobile data or the connection does not work correctly, we will not receive any kind of alert to the Amazfit Band.