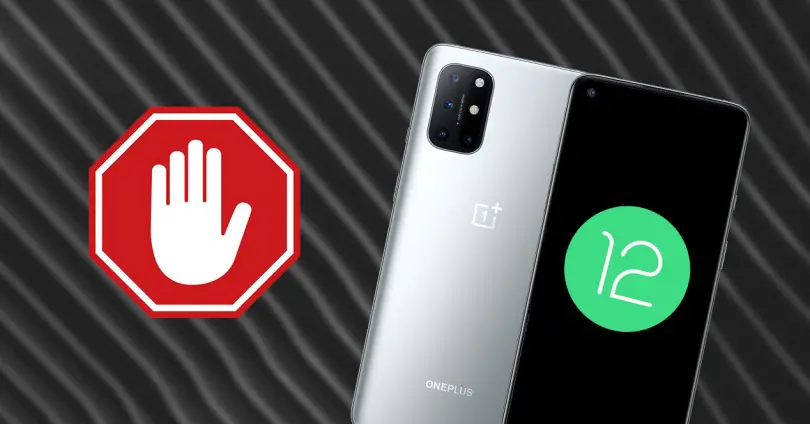 The American company yesterday officially presented the Android 12 beta on the first day of Google I / O 2021 , in which we could see the large number of software developments that this new version of its operating system brings with it. Although it was not the only thing we could see next to his presentation, since they showed the mobile devices in which it would be available, including the OnePlus 9.
And it is that, both in the OnePlus 9 and in the 9 Pro, this first beta could be installed since yesterday, but the results have not been as satisfactory as in other terminals of the different manufacturers. This is because there have been many users who decided to install it as soon as possible, they have reported numerous problems on their devices when trying to update them. Despite OnePlus' warning that it clearly recommended that this beta is geared towards developers or advanced users.
Android 12 glitches on the OnePlus 9
The mobile brand OnePlus was one of the ten manufacturers that partnered with Google for the launch of the new version of its operating system. So, since yesterday, users of this manufacturer could get the beta, although it was only available for the OnePlus 9 and OnePlus 9 Pro models.
Although, most of the users who have decided to update their OnePlus 9 devices to the beta , have reported that their mobile devices have got stuck during the process, making it impossible to install it. And it is that, OnePlus, has already made it clear in its forums that this version of Android 12 was more aimed at developers and somewhat more advanced users, since it is still under development.
Android beta temporarily removed
For this reason, the Chinese manufacturer has decided to eliminate the download links that were available to get the update to the beta of the new version of Android for its devices of the OnePlus 9 family. And all after receiving numerous complaints from a number notable number of users who have made it clear that their terminals were totally blocked by trying to update them.
OnePlus decided to act on this problem and, so that no more problems continue to arrive, they have temporarily eliminated the update of their terminals, this was announced by the Chinese company through its official forum. In addition, they have ensured that after the massive arrival of negative comments they have begun to investigate why this repeated failure is due.